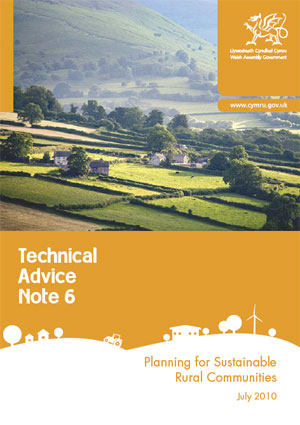 A policy for low impact, sustainable living
High on the list of questions we are asked by prospective woodland buyers is whether it's possible to live in a woodland.  The answer has always been 'very unlikely': it can't be done without planning permission, and it's nearly impossible to get planning permission.
However, with the Welsh Assembly Government's scheme "One Wales: One Planet, The Sustainable Development Scheme of the Welsh Assembly Government" it may have become more feasible. The scheme addresses planning in rural areas in general, but also defines the approach to low impact development. Read more…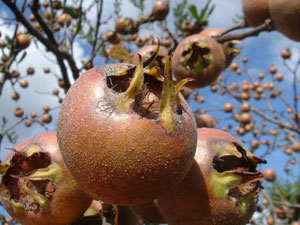 BBC's Country file recently featured a report on Medlars. The Medlar tree (Mespilus germanica) was probably a Roman import.   In the 'dark ages' and Mediaeval times, the winter months probably did not offer many opportunities for fresh fruits  and / or vegetables; and people were likely to become deficient in vitamin C (scorbutic),  as winter progressed. Read more…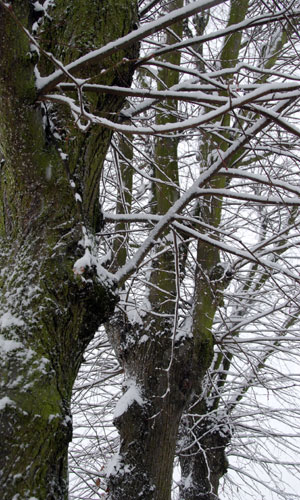 Books often describe our climate as being 'mild for the latitude'.  It might be difficult to believe this given the actual weather over these last few weeks. Newfoundland is similar in latitude to the British Isles, but the average temperature is some 10oC colder in winter.  We are the beneficiaries of the warming effect of the North Atlantic Drift – a current that develops in the Gulf of Mexico and then flows north-east across the Atlantic. It is a part or continuation of the Gulf Stream but we are also at the mercy of the jet stream. Read more…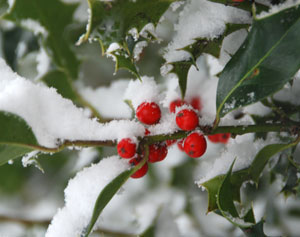 Back in November, a number of papers reported that our holly trees were full with their bright red berries, and that according to folklore this was a sign that a hard winter was to come.
There is no clear logic to this, as it is the Spring weather that determines whether there are insects around for the flowers to be pollinated, plus sun and warmth in early autumn to help the berries to ripen.  The berries are particularly plump and abundant this year.  The last 'good berry' year was last year (2009) and the winter that followed was the coldest for some 30 years.  Already, we are experiencing cold and severe weather conditions so perhaps the berries are 'right' again. Read more…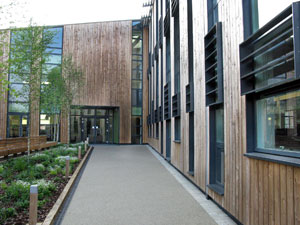 The Woodland Trust has been going since 1972 and has grown into quite a big organisation with a turnover of over £25 million per year and it owns over 1,000 woodlands covering about 50,000 acres.  It's big in other ways too with about 270 staff and a spanking new headquarters at Grantham which they moved into in mid-November 2010 and large collection of supporters and volunteers.  Last year, the membership topped 200,000 and this had doubled over the previous 9 years. Read more…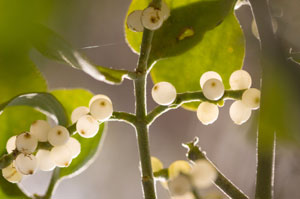 Mistletoe, one of the time-honoured symbols of Christmas is under threat!  For many years, the 'heartlands' for mistletoe collection have been the cider counties – such as Somerset, Gloucestershire, Herefordshire and Worcestershire.  However, many of the orchards in these areas have declined or have been lost over the last 50 / 60 years. It is possible that Mistletoe could become a rarity in our countryside. Read more…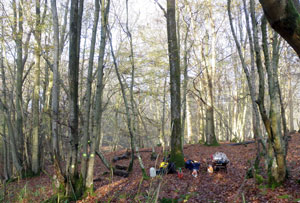 Gatwick Greenspace Partnership (part of the Sussex Wildlife Trust) took on the management of Lower Orlton's Copse, near Rusper, in March of this year *. Since then we have, in consultation with the Forestry Commission, decided as part of the management, to extend a small number of glades to open up the high canopy and improve the amount of ground flora in these areas. Read more…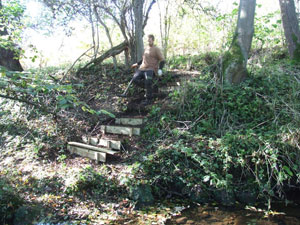 The construction of steps in your woodland can be a quick and simple task which will help you to access areas that are otherwise awkward to get to. Although you may be able to scramble up and down banks in the summer during the winter the same bank may become very slippery and impassable.  Steps can help you get to more remote areas of your wood year round enabling you to take in a good view, look into a beautiful pool or harvest some timber. Read more…
Subscribe to our blog email updates