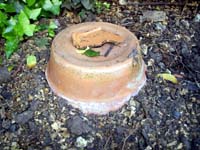 The Bumblebee Conservation Trust, based at Stirling University, needs your help in recording sightings of bumblebees. They would like you to record what species you see, where and how many, and take pictures of any unusual specimens. Go to http://www.bumblebeeconservationtrust.co.uk/surveys.htm to find out how to take part.
---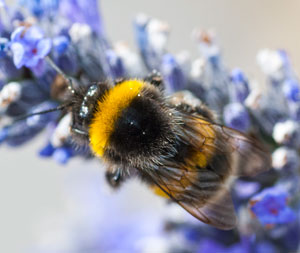 They are also running nesting box "trials" and need help with trying out different versions to find the most effective design. The bumblebee is a familiar sound of summer , and bumblebees are in decline - with several species of bumblebee now extinct or endangered. The bumblebee is an important pollinator, not least for commercial raspberry and runner bean crops, and without it many bee-pollinated plants will disappear.
See also Chris's previous blog on bumblebees.
We've built one of the flower-pot style nests. I'll let you know whether we get any occupants.
---
see also Kim's video : http://www.youtube.com/watch?v=Uux1HGvGkUc from comment below
Leave a comment
Subscribe to our blog email updates
Managing Your Woodland for Wildlife
A new book on encouraging biodiversity in your woodland. Available free here »