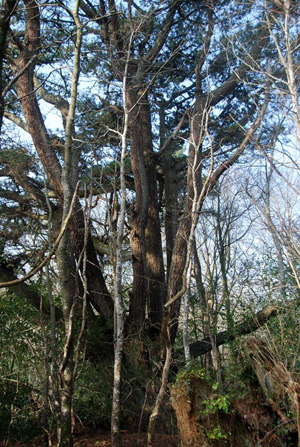 Monterey Pine or Radiata Pine (Pinus radiata) is found naturally in the coastal area around Monterey in California.  There, it is under threat from Pine Pitch Canker (a fungal disease), which makes them liable to attack by bark beetles.  Monterey pine is to be found growing in milder parts of the UK (where it grows faster than in its native habitat), and in coastal areas as it is resistant to salt spray.
The pine is extensively and intensively used in forestry, especially in countries like New Zealand (like the Kaingaroa Forest on the North Island).  The monterey pine can be used for erosion control on steep slopes – as it has a widespread and fast growing root system
The growth form of the tree is conic at first, but as the tree ages it becomes dome shaped with heavily, twisted branches. Read more…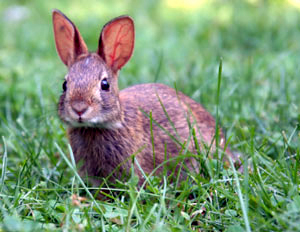 Whilst rabbit bones and teeth are found at various U.K. archaeological sites that date back to 'warm' inter-glacial periods, none have been found at Iron Age, Roman or even Anglo-Saxon sites.  This suggests that the (European) rabbit did not survive the last Ice Age in the British Isles; therefore the rabbit is an introduced species (see previous blog / post).
The Romans imported domesticated rabbits but there is scant evidence that any Roman rabbits escaped to the countryside and established themselves.  Apparently, there is no mention of the rabbit in the Domesday Book – which recorded most things! Read more…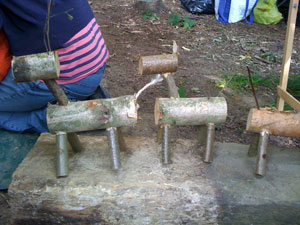 Making wooden animals can be a great project for children and even adults and can be done individually or in a group and you don't need specialised tools.  However you will need some equipment.  To make animals like these shown you will need: Read more…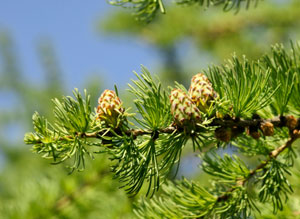 Sudden Oak Death is in the news. A number of the national and regional news programmes have recently carried reports of the felling of larch trees in the South West. Read more…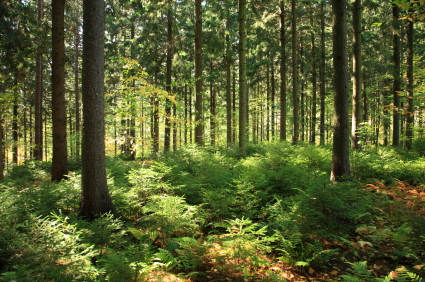 In and around the Rocky Mountains, the wholesale destruction of vast areas of pine forests is occurring.  The annihilation of these forests is due to a beetle – the Bark Beetle, which devours the soft tissues underneath the bark. The beetle is quite small, bit like a grain of rice.  Vast tracks of forests have been 'lost' to this beetle; it has been estimated that some six million acres have been affected in the United States, and even greater areas in Canada, especially in British Colombia, where many more million of acres may be lost. Read more…
When a tree has been cut down or felled, then it is relatively easy to work out its age by counting the growth or annual rings that can be seen on the sawn-off stump. Under the bark of a tree is a special tissue (called the cambium) which forms new cells so that the tree can grow.
Differences in the rate at which cells are produced by this tissue give rise to the annual or growth rings.  If conditions are good for growth (warm, regular rainfall) then the ring that is formed will be wider than that created in a year where the tree struggles for water, or it is cold.  There is one ring for each year of a tree's life. Read more…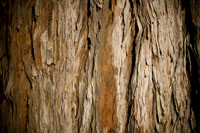 Arboretum : an area where woody plants (trees and shrubs) are grown for scientific/ educational purposes, for example, Westonbirt, the National Arboretum near Tetbury in Gloucestershire.
http://www.forestry.gov.uk/forestry/infd-6xcmkm
Archaeophytes : archaeophytes are 'ancient introductions', plants that were introduced (accidentally or deliberately) by humans before 1500 AD. Ancient introductions are plants like poppies (Papaver sp), Read more…
Subscribe to our blog email updates