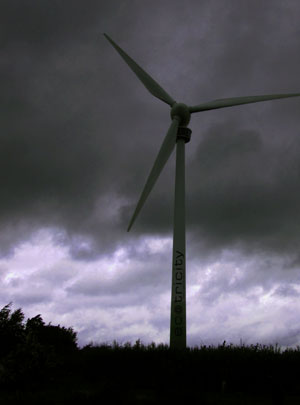 It has been a rather strange year.  After another dry winter – March arrived and was one of the warmest and driest on record; consequently, many of us were threatened with restrictions (on hosepipes etc)  as a severe drought threatened – many reservoirs were very low on water.
But then came April, which was one of the wettest recorded in the UK.  Some 121.8 mm of rain fell, beating the previous record of 120.3 mm -which was set in 2000; some parts of the U.K. had three times the 'normal' amount of rainfall. June was also very wet and set a record. There then followed the wettest summer as a whole since 1912.   The final rainfall figures for the year have been released and the total rainfall for the UK during 2012 was 1,330.7 mm (52.4in), just 6.6mm short of the record set in 2000.
The big winners in these wet conditions were slugs – including the giant Spanish super slug, or Spanish stealth slug that was reported to be invading gardens.  These have an  'enhanced' breeding cycle producing many more eggs Read more…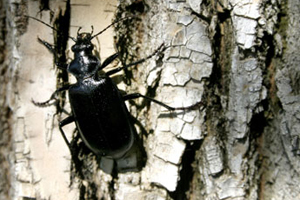 There have been various articles that comment on the decline in numbers / variety of bees and butterflies, now a recent study reported in the Journal of Applied Ecology comments on a worrying decline in the numbers of ground beetles or carabids.   Scientists at Rothamsted Research, working with the NERC Centre for Ecology & Hydrology have found that some 70+ % of ground beetle species have shown a fall in numbers.  The scientists monitored beetle populations at many locations throughout the U.K. over a time scale of some fifteen years. They found the decline in the abundance of ground beetles was comparable to those reported for butterflies and moths. Read more…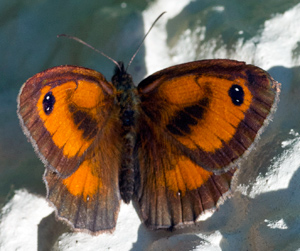 Most species of butterfly produce one batch of eggs each year – like the gatekeeper butterfly.   However, some species can produce two sets of eggs a year.  Whether or not two sets of eggs are produced seems to be connected to or dependent upon the late winter / early spring mean (average) temperature.
If it is 'warm' then some species of butterfly can start flying and reproducing earlier in the year.   The earlier production of the first brood of eggs makes the production of a second brood more likely.  Work on this has been conducted by Angus Westgarth Smith at Brunel University (using data from the Butterfly Monitoring Scheme – co-ordinated from CEH). Read more…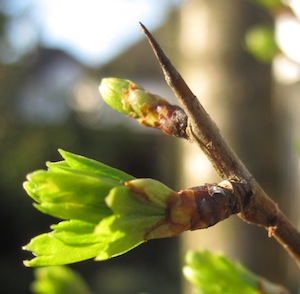 Some 100 years ago, the Society for the Promotion of Nature Reserves (SPNR) was established through the efforts of Charles Rothschild.  Its purpose was "To urge by means of the press, by personal effort, and by correspondence with local  societies and  individuals, the  desirability of preserving  in perpetuity  sites suitable f or nature reserves, which  sites are to be handed over to the National Trust under special conditions " 
Charles was the son of the first baron Rothschild and a member of the banking dynasty. Read more…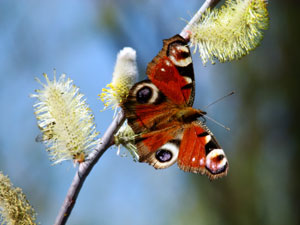 Butterfly Conservation UK and the Centre for Ecology and Hydrology have been involved in the monitoring the status of butterflies through various citizen science schemes*.   UK butterflies (and indeed, birds) are probably the best-studied wildlife groups thanks to the dedication of an enormous workforce of highly skilled and committed volunteer recorders. Butterflies and birds have been observed and recorded in detail for many, many years and these detailed records and counts yield an invaluable resource of information for the analysis of population change(s).
A recent report indicates that some 70% or more of our butterfly species are in decline and that the geographical distribution of many has contracted. Read more…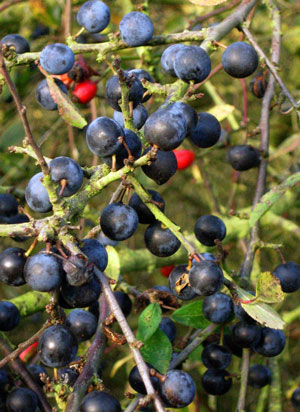 The importance of hedgerows in the maintenance of biodiversity cannot be over-emphasised.   Hedgerows provide vital food, in the form of a variety of berries – sloes, haws, blackberries etc,  for small mammals and birds (redwings, blackbirds) and hedgerow flowers support pollinating insects – a  variety of bees and butterflies.
However, the 'management' of hedgerows or trimming / flailing of a hedgerow can make a significant difference to its productivity – that is, the number of flowers and fruits produced. Read more…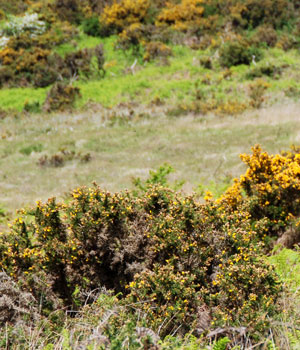 Heathland is a threatened habitat.  Over the last two hundred years, the U.K. has lost some 150,000 hectares of heathland.  There is now only  58,000 ha of heathland left in the U.K; this represents one fifth of the world's total.  Areas of heathland can be found in the High Weald of Kent (Ashdown Forest) and the Breckland of East Anglia.  Breckland is a particular type of heathland, being a dry heath.  The average annual rainfall is only 600 mm or so and  it experiences hot summers and cold winters, together with frequent frosts. Read more…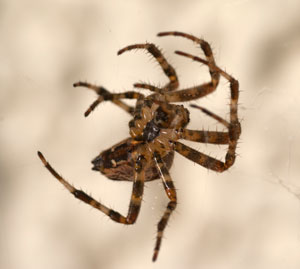 For those wanting to follow up on the different forms of wildlife in their woodland, the following organisations / societies might be of interest / use.  
For each there is a link and a snippet from the organisation's website.
Website of the British Arachnological Society (wiki.britishspiders.org.uk). "Here you can find information on those fascinating animals, arachnids. Our emphasis is on British spiders but we don't exclude other arachnids such as Harvestmen (opilionids), Pseudoscorpions and Scorpions". Read more…
Subscribe to our blog email updates