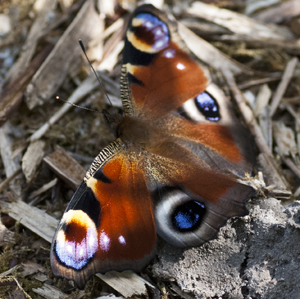 The British have always been inclined to talk about the weather "it's been too hot, too cold, been raining for days etc".  However, there is now some justification for discussing the weather as recent years have seen the number of extreme weather events increasing and there have been significant changes in the 'pattern of the weather".
Though not extreme, the weather this Spring and early Summer has been been disappointing.  Sleet and snow fell in late April, and there were a number of sharp frosts.  The April temperature was 6.5o C, 0.9o C below the 20 year long term average.  Most regions were colder and wetter.  This pattern continued into June.  This sort of weather, when coupled with last year's rather cold , wet summer has significant effects on both insect and bird populations. Read more…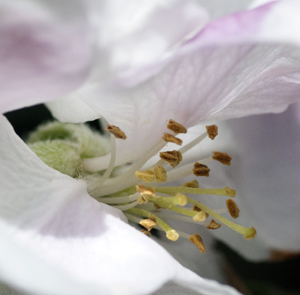 Dr Dara Stanley of New Holloway, University of London has been looking at the effects of neonicotinoid pesticides on 'efficiency' of bumblebee pollination of apples.  Several studies have already implicated these pesticides in the decline of foraging behaviour of bees / bumblebees.  As some 30% of agricultural crops depend on pollination by bees and  bumblebees, hover flies and other arthropods (with an estimated global value in excess of $350 billion / year) then the effects of these pesticides needs to be evaluated, so that informed debate on the banning or restriction  of their use can take place.
Dr Stanley and associates exposed some bumblebees to 'low' levels of neonicotinoids (such as might be found in wild flowers), others were exposed to no pesticide.  Read more…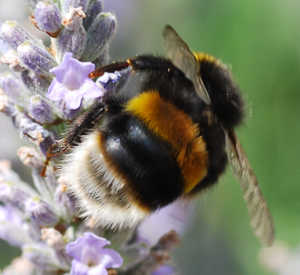 Following on from last week's post, the woodlands blog has often reported on the problems facing honey bees and bumblebees – from the vagaries of climate to the effects of insecticides, such as neonicotinoids.  Whilst it is easy to identify a honey bee and spot a bumblebee, it is somewhat more difficult to say what type of bumblebee might be foraging in your garden or woodland.
There is a lot of information about bumblebees at the bumblebee conservation trust website.  A particularly useful link is "Top tips for bee ID"; tail colour is an important or helpful feature.  Read more…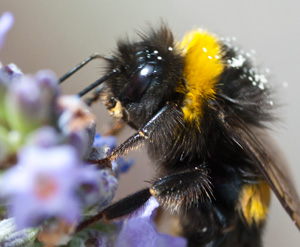 Nectar is a sugar-rich liquid produced by special glands on a plant.  These glands are usually associated with the flowers – but not always.  Floral nectaries are usually found at the base of the petals so that a visiting insect picks up or deposits pollen whilst collecting the nectar; thus, 'helping' the plant to reproduce / set seed.   Common pollinators are bees, bumblebees, wasps, moths, butterflies and hummingbirds;  less common pollinators are flies, ants, possums and bats. Read more…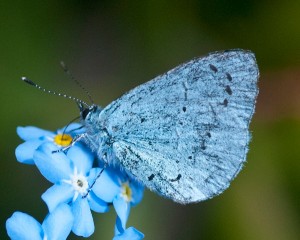 This summer (2013) a record-breaking 46,000 people took part in the Big Butterfly Count – organized by Butterfly Conservation.  More than 830,000 butterflies and day-flying moths were recorded across the U.K.

   The  previous wet and miserable summer (of 2012) has gone down as the worst year on record for butterflies; it followed a series of 'indifferent' summers weather-wise that had compounded the long-term decline of various butterflies.
The warm and often sunny conditions this summer saw a "butterfly boom", with large numbers recorded in the the  gardens, parks, playgrounds and countryside of the U.K.

  Generally speaking, observers counted almost twice as many  butterflies as compared to 2012. Read more…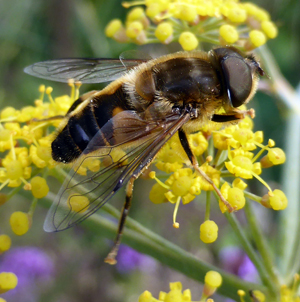 Bees are (usually) frequent visitors to our gardens.  Gardening catalogues and websites are 'always' extolling the virtues of particular flowers / plants in terms of attracting insect visitors to our gardens.  These insect visitors are important pollinators – not just for garden flowers, but also for fruit trees and other soft fruits.  But is there any evidence about the 'best flowers' to plant for insect visitors – other than "opinion and general  experience".
Now some research on this has been done by the Department of Apiculture at the University of Sussex.   The Department and Professor Ratnieks (which have featured in the woodland blog before) are involved in "The Sussex Plan for Honey Bee Health and Well being". Read more…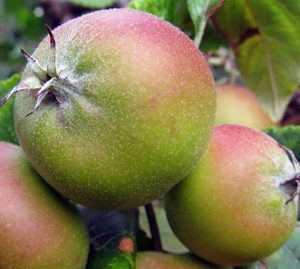 Last year, the blog commented on how the weather was affecting bees, butterflies and bumblebees, and how this in turn was affecting fruit crops etc.  Fortunately, the picture seems to be somewhat better this year – despite the extended Winter / cold Spring.  Bee keepers are reporting that the populations in their hives are on the increase (Sunday Times 28/7/2013), and the Butterfly Conservation Trust are more optimistic about the recovery of a number of butterfly populations.
Preliminary information from the Big Butterfly Count 2013 suggests that the numbers of small tortoiseshells and peacocks are on the increase -as are some rarer species. Read more…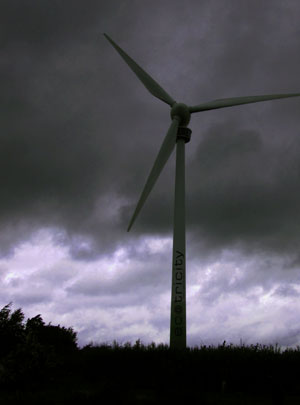 It has been a rather strange year.  After another dry winter – March arrived and was one of the warmest and driest on record; consequently, many of us were threatened with restrictions (on hosepipes etc)  as a severe drought threatened – many reservoirs were very low on water.
But then came April, which was one of the wettest recorded in the UK.  Some 121.8 mm of rain fell, beating the previous record of 120.3 mm -which was set in 2000; some parts of the U.K. had three times the 'normal' amount of rainfall. June was also very wet and set a record. There then followed the wettest summer as a whole since 1912.   The final rainfall figures for the year have been released and the total rainfall for the UK during 2012 was 1,330.7 mm (52.4in), just 6.6mm short of the record set in 2000.
The big winners in these wet conditions were slugs – including the giant Spanish super slug, or Spanish stealth slug that was reported to be invading gardens.  These have an  'enhanced' breeding cycle producing many more eggs Read more…
Subscribe to our blog email updates