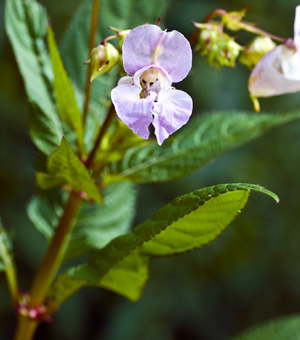 Much has been written  recent in recent years about the 'dangers' posed to our native flora & ecosystems by 'alien' invasive species.  Introduced species such Himalayan Balsam (Impatiens glandulifera), Giant Hogweed (Heracleum mantegazzianum), and Rhododendron (Rhododendron ponticum) have been cited as 'drivers' of ecosystem change – alongside habitat loss, pollution and over-exploitation.
However, voices have been raised to express concern over certain native species that can grow rapidly producing large amount of biomass (or indeed necromass – think bracken dying down in late autumn) and how they may be impacting on our flora, particularly plants of the woodland herb or field layer.  Read more…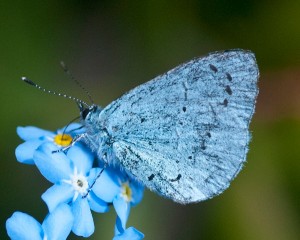 This summer (2013) a record-breaking 46,000 people took part in the Big Butterfly Count – organized by Butterfly Conservation.  More than 830,000 butterflies and day-flying moths were recorded across the U.K.

   The  previous wet and miserable summer (of 2012) has gone down as the worst year on record for butterflies; it followed a series of 'indifferent' summers weather-wise that had compounded the long-term decline of various butterflies.
The warm and often sunny conditions this summer saw a "butterfly boom", with large numbers recorded in the the  gardens, parks, playgrounds and countryside of the U.K.

  Generally speaking, observers counted almost twice as many  butterflies as compared to 2012. Read more…
With the recent spell of fine weather, some people may have wandered down memory lane and recalled "the summer of 76".  Then, the temperature reached 80oF from June 22nd through to the 16th July, and for two weeks the temperatures in some areas exceeded 90oF.
However, temperature was not the only environmental factor to stress plants – lack of rainfall or drought was also a major factor.  The previous autumn had been quite dry, as was the winter of  1975–76.   The drought became most severe during the summer months – with woodland, forest and heath fires breaking out.  Crop production was also severely affected, and there was water rationing (and stand pipes) in some areas.
Ecologists* from the University of Stirling (Professor Alistair Jump) and the JNCC have recently investigated the (long term) effects of the 1976 drought on native woodland.   They examined the records of Lady Park Wood in the Wye Valley.  This 45 hectare Nature Reserve was ideal for a detailed study as there existed long term records  / surveys Read more…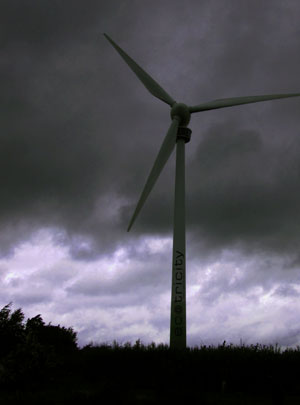 It has been a rather strange year.  After another dry winter – March arrived and was one of the warmest and driest on record; consequently, many of us were threatened with restrictions (on hosepipes etc)  as a severe drought threatened – many reservoirs were very low on water.
But then came April, which was one of the wettest recorded in the UK.  Some 121.8 mm of rain fell, beating the previous record of 120.3 mm -which was set in 2000; some parts of the U.K. had three times the 'normal' amount of rainfall. June was also very wet and set a record. There then followed the wettest summer as a whole since 1912.   The final rainfall figures for the year have been released and the total rainfall for the UK during 2012 was 1,330.7 mm (52.4in), just 6.6mm short of the record set in 2000.
The big winners in these wet conditions were slugs – including the giant Spanish super slug, or Spanish stealth slug that was reported to be invading gardens.  These have an  'enhanced' breeding cycle producing many more eggs Read more…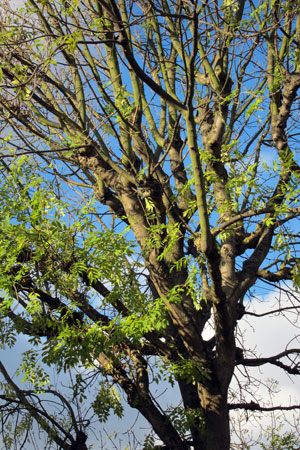 The last ice age endured for about 100,000 yrs.  Some 18,000 yrs ago, mammoths, sabre-toothed tiger and woolly rhino (preyed on by prehistoric man) roamed our land.  Thick ice sheets lay to the North, whilst to the South was tundra – much like that now seen in Northern Siberia. Then 10,000 years later, the ice sheets started to melt and the tundra receded; sea levels rose and low lying areas were flooded.   The North Sea and English Channel formed, cutting us off from mainland Europe. This was a gradual process (in our terms) and as Europe warmed,  trees migrated northwards – some reaching the UK before we were cut off from the rest of Europe.  Most plant colonisation was by seed and spores, animals followed bringing with them other taxa. Read more…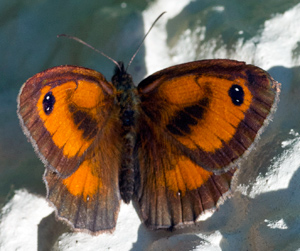 Most species of butterfly produce one batch of eggs each year – like the gatekeeper butterfly.   However, some species can produce two sets of eggs a year.  Whether or not two sets of eggs are produced seems to be connected to or dependent upon the late winter / early spring mean (average) temperature.
If it is 'warm' then some species of butterfly can start flying and reproducing earlier in the year.   The earlier production of the first brood of eggs makes the production of a second brood more likely.  Work on this has been conducted by Angus Westgarth Smith at Brunel University (using data from the Butterfly Monitoring Scheme – co-ordinated from CEH). Read more…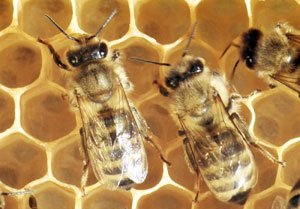 Bees are important pollinators, especially for crops like apples.  The UK apple market is estimated at some £320 M per annum.
Though current estimates vary, it is pretty much certain that this year's apple harvest will be down, perhaps only 50% of that of a 'normal' year.  Though the trees produced blossom in plenty and all looked good for a 'bumper harvest' – it then rained and rained.
Because of the weather, there were few bees, bumblebees or other pollinating insects.   This has not been a good year for bees (or indeed, bumblebees).   Why?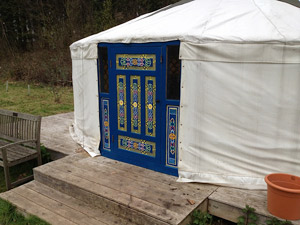 Recently, I visited the Sustainability Centre in Hampshire where a brand new yurt was being erected.  Intrigued, I fell into conversation with the yurtmaker, Henry Dowell (of yurtmaker.co.uk).  He turns out to be a rather remarkable character and has himself lived in a yurt for over 4 years and learnt how to make them, mostly through trial and error – to me it looked like more trial than error!  Henry explained that he makes most of the parts out of "green ash" (ie unseasoned ash timber) which he bends using steam and that process also helps to season the wood so that it will last for many years.   All this preparation happens in what he calls his "corner of Shropshire" where ash grows very well and can be milled locally.  This creates a new market for ash which is often overlooked but is a very useful timber tree, saving it from being used only as firewood. Read more…
Subscribe to our blog email updates