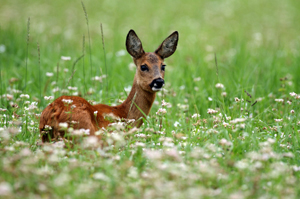 There are six species of deer to be found in the U.K. – two of which are considered native – Roe Deer and Red Deer.  The other species, Sika, Chinese Water Deer and Muntjac have been introduced in the last 150 years – and the Fallow deer is often accepted as part of our natural heritage as it was introduced back in the 11th Century.
The range of Roe Deer (Capreolus capreolus) has extended considerably in the last 40 years, as have the numbers of Roe Deer.   The natural predator of the Roe Deer is the lynx, but this does not exist in the wild in the U.K – so the population has had one control on its numbers removed.  Read more…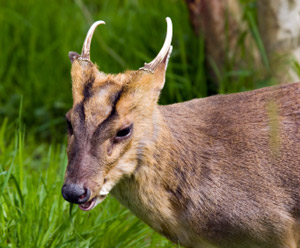 Muntjac deer ("Muntiacus reeves") are small but they reproduce quickly.  They are fast becoming a major threat to wildlife.  Because they tend not to eat agricultural crops, they are not controlled by farmers so they are in danger of 'eating out' the floors of English deciduous woodlands – which are so important to biodiversity.  These deer were originally introduced into this country by mistake after they escaped from Woburn Safari park in about 1925, and since then they have spread through most of England but are concentrated south of the M62 motorway (Hull to Manchester). Read more…
Having been born and brought up in rural Devon and then subsequently spending a career of 50 years at sea, the prospect of retirement with all its encumbrance of zimmer frames and wheel chairs was not sitting too comfortably on my shoulders. A year into this experience, at about the time the wife stopped talking to me, and with the feeling of guilt experienced every morning of really not doing very much constructive with my life, except walk the two Springers the obligatory six miles a day along the coast outside my home – it really felt as if the rot was well and truly starting to set in. That is until one day, whilst exploring a quiet part of Northumberland,  I espied a Woodlands.co.uk for sale sign. Read more…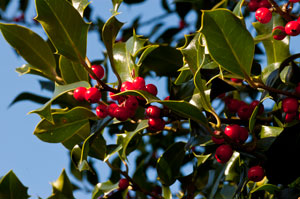 In various older texts on botany and gardening, it is said that ' … in Germany, Holly abounds in many forests… In France, it is abundant, more particularly in Brittany.  The tree appears to attain a larger size in England than in other parts of Europe"  Certainly, in the past there were large areas where Holly was abundant. For example, Needwood Forest in Staffordshire. This was a significant and ancient Midlands forest. However, the Enclosure Act of 1803 allowed for the felling of large numbers of trees; this took some time to complete.  In his 'Plant Book', Professor David Mabberley notes that some 150,000 holly trees were taken from Needwood about this time, to provide bobbins for the cotton mills of Lancashire.  (Bagot's Wood is said to be the largest existing piece of this ancient wood). Read more…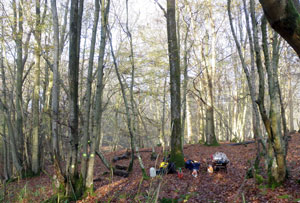 Gatwick Greenspace Partnership (part of the Sussex Wildlife Trust) took on the management of Lower Orlton's Copse, near Rusper, in March of this year *. Since then we have, in consultation with the Forestry Commission, decided as part of the management, to extend a small number of glades to open up the high canopy and improve the amount of ground flora in these areas. Read more…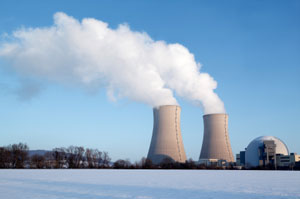 The wholesale destruction of ancient woodland through farming and forestry has diminished but new roads,  bypasses and the installation of infra-structure & services (such as utilities & power lines) can still be a problem.  In recent times, new or different threats to ancient woodlands have emerged to upset the balance of woodland ecosystems.
In the 1960's and early 70's concern focussed on the effects of air and acid rain pollution .  Such pollution was characterised by the deposition of sulphur dioxide and its derivatives (sulphuric & sulphurous acid), plus various nitrogen oxides. Read more…
Do badgers spread Bovine Tuberculosis (bTB) and, if so, is it sensible to kill the badgers to reduce losses to dairy farmers?  On these issues,  a great argument has been raging for several years but there are now likely to be a series of skirmishes on the ground in West Wales. Read more…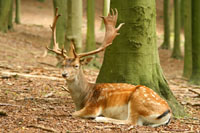 Woodland owner and occasional deer stalker, James, gives us his personal views and advice on deer management gained from his own experience.
Like many woodland owners we have deer in our woodland.  The deer population in the UK is increasing rapidly and woodland owners need to consider a number of issues when dealing with deer stalkers or those offering deer management services.
Building a relationship with a good, reliable deer stalker can be very beneficial.  Besides controlling the deer population, he can keep an eye on things when you are not around, and may well be able to help out with odd jobs and other pest control.  However, there are a lot more stalkers – most of them amateur or recreational – than stalking opportunities, and it pays to take a little bit of care over whom you choose.  Read more…
Subscribe to our blog email updates