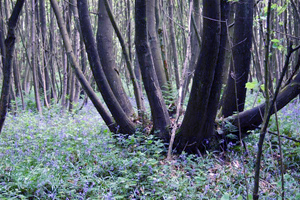 Wild boar became extinct in the U.K. in the thirteenth century –so we have been 'boar free' for circa 700 years.  However, towards the end of the last century commercial pig farming developed; seemingly some escaped and have established free living and breeding populations.
Attitudes to these pigs / boars fall into two broad categories :
those who welcome the return / reintroduction of a missing species and its ecological impact
those who have a more negative perception of the boar – in that, they do damage, have the potential to harbour disease and can cause direct damage to people. Read more…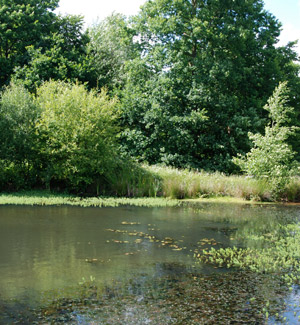 Pond building in woodland is more than just digging a big hole.   It is very much about creating a habitat, which is varied but which actually keeps the water in.  Over the last month or so, we have been digging a large wildlife pond in Kent not only for wildlife but also for enjoyment. We wanted an expanse of water that would be big enough for some canoeing and paddling around in small boats.
To do the job, we employed a pair of digger drivers with their machines but we were very much involved in the design and practicalities.  I knew several people who had dug ponds and lakes but in this case I particularly wanted something with an island; hoping that this could be a protected area for bird nesting – as well as an interesting feature. Read more…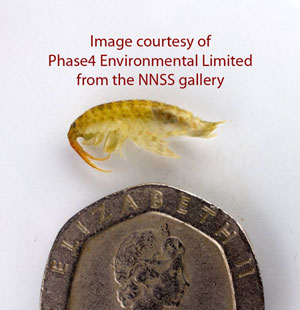 No, it is not the title of a new Stephen King novel but the arrival in the UK of Dikerogammarus villosus.  This large freshwater shrimp has its home waters in the region of the Caspian and Black Sea.  However, the opening of the Rhone-Main-Danube canal has allowed it to progress through the Netherlands, Belgium, Germany and France. Read more…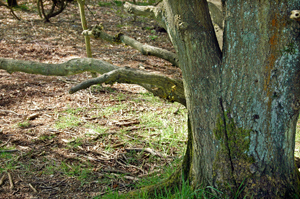 Public access has dominated the debate on the proposed Forestry Commission (FC) forestry disposals, but behind the official documents there are a few less obvious but perhaps important implications:
The government don't really trust the Forestry Commission, DEFRA or even politicians any longer as owners of the forests.  There have been some kind words said publicly about current management but it is clear from what's being proposed that the government want to get this land out of FC hands just as soon as possible.  Read more…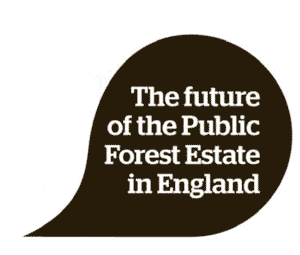 Few people have actually read the 64-page consultation document on the future of the Forestry Commission's English estate. I am one of those who have, and when I finished reading it my eyes were popping out because it doesn't say what you'd expect.  Here is a short summary of the proposals.  You certainly wouldn't guess them from what most of the press have said.
When you read what DEFRA says it turns out that the sell-off of 100,000 acres has already been decided and the consultation document is not about that at all.  It is in fact principally about a lease-off and a give away. Read more…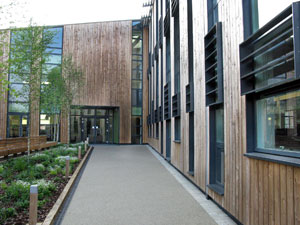 The Woodland Trust has been going since 1972 and has grown into quite a big organisation with a turnover of over £25 million per year and it owns over 1,000 woodlands covering about 50,000 acres.  It's big in other ways too with about 270 staff and a spanking new headquarters at Grantham which they moved into in mid-November 2010 and large collection of supporters and volunteers.  Last year, the membership topped 200,000 and this had doubled over the previous 9 years. Read more…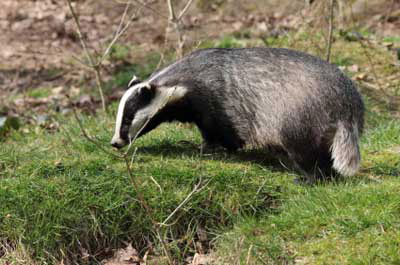 Badger culling is intended to reduce TB  (Tuberculosis) in cattle and is being approached very differently in England than it is in Wales.  In Wales,  the Welsh Assembly propose to carry out their own culls whereas in England the Defra minister, Jim Paice, expects farmers to club together and reduce badger numbers on a private and local basis. Read more…
Subscribe to our blog email updates