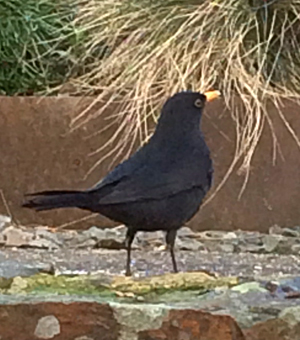 Since 1979, people have been watching the birds in their garden or local park for an hour as part of the Big Garden Birdwatch, and telling the organisers (RSPB) what they have  seen.  The Big Garden Birdwatch has been running for some 37 years and has provided a mass of data on the bird populations of the U.K.   The data gathered give an insight into how our wildlife is faring.  The RSPB's Big Garden Birdwatch takes place this weekend (28 – 30 January, 2017).  If you would like to take part, visit the RSPB's website e.g.  www.rspb.org.uk (links to a pdf file).
What is involved ? Read more…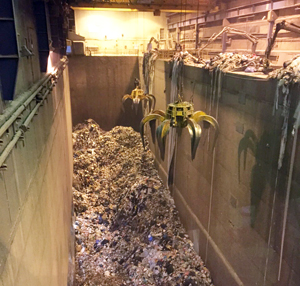 As a species, we humans have only been present on the Earth for a 'blink of the eye' in geological terms.   The Earth is approximately some 4.6 billion years old. Geologists have divided up these years into a number of geological periods or epochs – from the Pre-cambrian (from the formation of the earth until about 540 million years ago) to the most recent – the Holocene, which started at the end of the last Ice Age – about 12,000 years ago.
Modern Humans emerged out of Africa probably some 200,000 years ago, and since that time they have increased massively in number.   At the end of the C18th , there were probably about one billion people; now there are over seven billion.
We have changed the Earth in many ways.   Read more…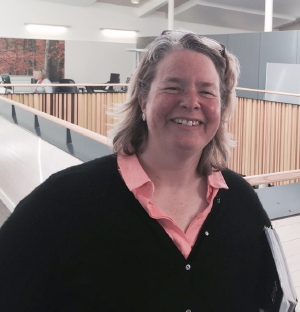 Visiting the Woodland Trust headquarters in Grantham, Lincolnshire, immediately gets you thinking of trees – it is surrounded by young silver birch trees and the walls are clad in wooden panels and even the reception desk is a sawlog that has been cut into planks for seasoning   The footprint of the building at Kempton Way is C-shaped, said to be in the shape of an unfurling fern enclosing a sheltered woodland garden.  Inside, about a hundred people, predominantly young, sit in open plan offices in front of their screens, avidly organising and tapping out the Woodland Trust message mostly fundraising or campaigning – the other staff are out in the field managing their estate of over 1000 woods or working with landowners.
We met the chief executive, Beccy Speight, who has been at the helm for a year and is clearly immensely capable and knows woodlands inside-out – her previous job was managing a chunk of the National Trust Read more…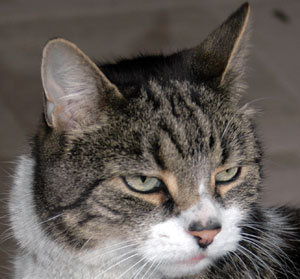 Cats have been been 'domesticated' for many thousands of years, and currently stand as the most popular pet in the world (according to Wikipedia).  It has been suggested that the Egyptians were the first to domesticate the wild cat.   Though the association with humans probably pre-dates their domestication, recent research suggests that cats were attracted to ancient farming villages – perhaps by the supply of rodents  (rats / mice).  It is possible that cats are descended from african wildcats that 'self – domesticated' somewhere in the Near East.  A kitten has been found buried alongside human remains in Cyprus; this dates from some nine and half thousand years ago.
However, more recently, the BBC's Wildlife program focused on domestic cats and wildlife.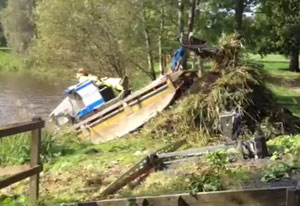 In deciding how much you should be dredging your pond or ponds you may want to do a sort of "loss vs benefit analysis" – ponds which are soak-aways from heavily-fertilised agricultural areas are likely to be poor in wildlife and by dredging you may be able to remove polluted sediments and hopefully create silt traps and ways to buffer the pond from future pollution.  It may be that your pond is in a marshy area and you may be better off digging small shallow pools rather than undertaking big excavations.  Often it is easier  and cheaper to create a new pond than to dredge an existing one.  Digging new ponds can be much more useful to wildlife than planting trees – trees will self-seed if land is left alone whereas ponds are much less likely to create themselves.  Indeed, very often the most useful way of improving a pond for wildlife is to reduce (or remove) overhanging trees which keep out light and can degrade the pond with heavy leaf-fall. Read more…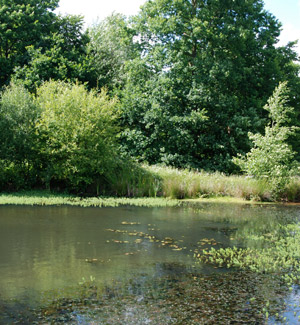 Over the last fifty or so years, many of our freshwater ecosystems (rivers, streams and ponds) have been polluted – particularly with nitrates and phosphates.  This pollution has lead to eutrophication : an overgrowth of simple green algae and subsequent loss of biodiversity.  The million ponds project seeks to create new ponds, with clean, unpolluted water.
The question might be posed "why not clean up and manage existing ones?"  Of course where this can be done, then it should be done but new ponds allow one to start with a clean slate.  They can be created in places where their water supply will be clean throughout the pond's lifetime, and generally creation is cheaper and simpler than the restoration of an existing pond. Read more…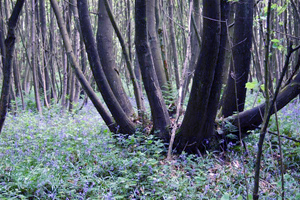 Wild boar became extinct in the U.K. in the thirteenth century –so we have been 'boar free' for circa 700 years.  However, towards the end of the last century commercial pig farming developed; seemingly some escaped and have established free living and breeding populations.
Attitudes to these pigs / boars fall into two broad categories :
those who welcome the return / reintroduction of a missing species and its ecological impact
those who have a more negative perception of the boar – in that, they do damage, have the potential to harbour disease and can cause direct damage to people. Read more…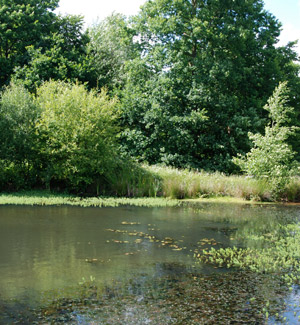 Pond building in woodland is more than just digging a big hole.   It is very much about creating a habitat, which is varied but which actually keeps the water in.  Over the last month or so, we have been digging a large wildlife pond in Kent not only for wildlife but also for enjoyment. We wanted an expanse of water that would be big enough for some canoeing and paddling around in small boats.
To do the job, we employed a pair of digger drivers with their machines but we were very much involved in the design and practicalities.  I knew several people who had dug ponds and lakes but in this case I particularly wanted something with an island; hoping that this could be a protected area for bird nesting – as well as an interesting feature. Read more…
Subscribe to our blog email updates