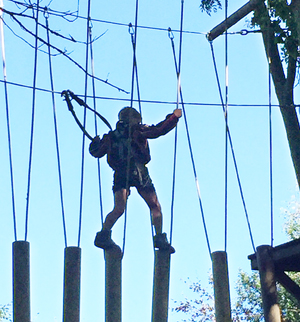 "Setting up our own business has been one steep learning curve after another," says Mark Oakden, whose background is in construction and surveying.  "When we opened to the public in May this year, we expected to be immediately overwhelmed by customers but it's taken some time to build up.  Now, 4 months on, it's going really well and we sometimes have 60 people in the wood climbing at the same time.  The most satisfying for me is working with kids who have disabilities or troubled backgrounds.  To be able to do something like this gives them huge self-confidence as well as a thrill."
Mark and his business partner Dave lease two acres of oak woodland at Bentley in East Sussex (near Lewes) and have invested over £300,000 to set up their high walkways, giant swing, climbing wall and zip wire.  Read more…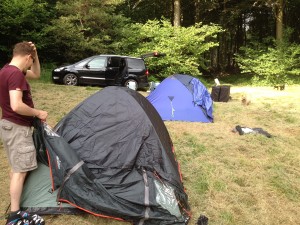 Camping in your own wood (or a friend's wood) is totally different than staying at a conventional campsite.  There is more freedom, more choice and more solitude – you can do lots of things that would not normally be allowed.  Recently, I was invited to a woodland to camp with some friends where we experienced free-range camping first-hand.
For any camping expedition, it is important to locate a camping area – we found a grassy glade surrounded by beech trees.  Next, you need to find a good spot on which to pitch your tent – ground that initially seems flat is, by the end of the first night, clearly very 'slopy'!   Read more…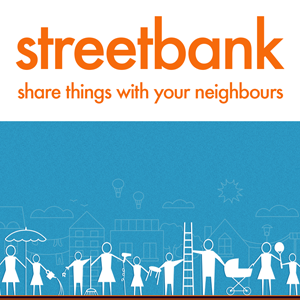 You need a tool but don't want to buy it.  You have a piece of forestry equipment and wonder if anyone else could use it. You want to know how to sharpen a chainsaw but don't know anyone nearby who could teach you how.  All these and many other problems would be solved if there were a website that put you in touch with neighbours who could help or who need help.  If such a platform existed it would help solve your problem and you would make friends locally.  In fact such a website exists already!   Streetbank.com was established as a not-for-profit enterprise to allow people to share things and skills for no cost, and it really works. Read more…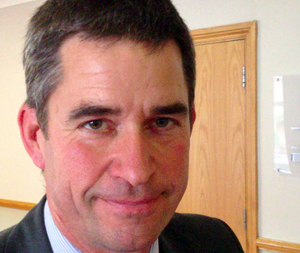 A recent report on "Creating a sustainable future for our woodlands and forests" forms the basis for a new campaign – Grown in Britain.  This campaign aims to promote products grown in UK woodlands, to pull private funding towards British Forestry and to harness the positive energy around woodlands in general.  The Grown in Britain campaign grew out of the 2012 Independent Panel on Forestry and is making a good start at promoting UK timber production.  At a Woodfuel conference (last Autumn) in Surrey Hills , the director of the campaign, Peter Bonfield, joked that this is about being "Grown in Britain" and not about a "Groan in Britain". Read more…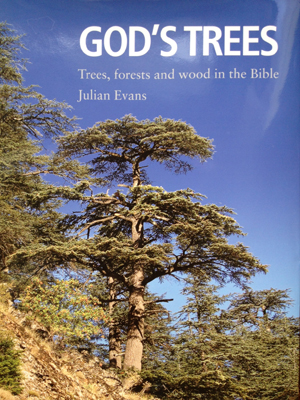 This is the ideal Christmas present for anyone who likes trees.  At only £15, 'God's Trees' is both a coffee table book and an authority on the subject of trees in the Bible.  You'll find out about the trees of all the 'Bible lands' including modern-day Israel, Syria, Egypt, Iran, and Iraq.  It's not just which trees were there but how they were used –  Cedar of Lebanon (Cedrus libani ) for beams in Solomon's temple, Acacia trees for shade in the Negev desert but most widespread were Olive trees (Olea europaea) which produced olive oil for lighting and cooking.  You can do a cover-to-cover read or just dip in for the pictures and captions enjoying the exotic photos, maps and the illustrations by Veronica Pinchen. Read more…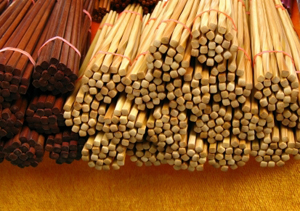 Recently a friend of mine exclaimed that China gets through 80 billion disposable chopsticks a year.  This is enough to fill Tiananmen Square three times over.  With a population of 1.4 billion, the demand for these utensils is eating away at China's forests, at a staggering rate.  China's natural forest resources are extremely limited (139th in the world); despite this, 3.8 million trees a year are being cut down – that is, about 100 acres every 24 hours.
This deforestation is having knock-on environmental effects, causing landslides, flooding and leading to climate change.  One of the contributors to forest over-exploitation is the demand for disposable chopsticks.  The situation is not looking any more promising as the uptake for Asian cuisine is becoming more common across the globe. Read more…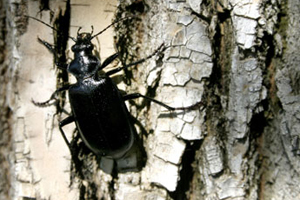 There have been various articles that comment on the decline in numbers / variety of bees and butterflies, now a recent study reported in the Journal of Applied Ecology comments on a worrying decline in the numbers of ground beetles or carabids.   Scientists at Rothamsted Research, working with the NERC Centre for Ecology & Hydrology have found that some 70+ % of ground beetle species have shown a fall in numbers.  The scientists monitored beetle populations at many locations throughout the U.K. over a time scale of some fifteen years. They found the decline in the abundance of ground beetles was comparable to those reported for butterflies and moths. Read more…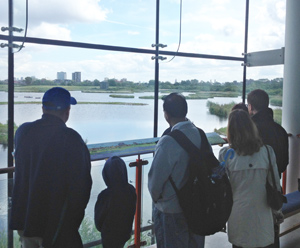 "That's the wettest woodland in the county" is a comment people often make about their local woodland.  But this comment cannot be literally true for very many woods.  It seems that people are often surprised by how wet woodlands can be and hence are often keen to drain them.  However, wetlands are important habitats and can be home to unusual birds, invertebrates and mammals.
Visiting the London Wetlands Centre recently I discovered how a former sewage works has been transformed into a wildlife sanctuary over the last 20 years.  Having become redundant as a sewage treatment plant, because of the creation of the Thames Water ring main, negotiations in the late 1980s led to part of it being developed for housing by Berkeley Homes (about 40 acres) and the remainder Read more…
Subscribe to our blog email updates