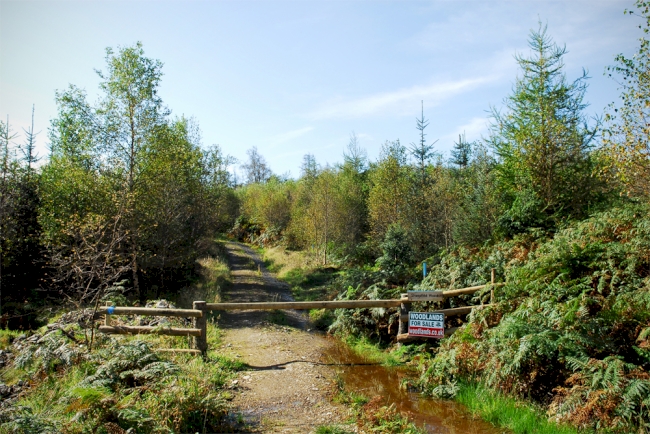 Located in a beautiful and secluded part of the Lake District National Park, Sheepfold Wood offers serenity and the chance to get back to nature. Wander up to the top edge of the wood where there are far reaching views of Windermere and the surrounding fells. Sheltered among the trees, wildlife abounds.
At one time large spruce covered the wood, and is now being replaced by natural regrowth of a mix of deciduous trees. In addition to the young trees there is a mosaic of habitats which includes alder carr, mature nut bearing sweet chestnuts, open areas of bare rocky outcrops fringed with heathers, bilberry and mosses and a small seasonal pond on the edge of the wood. The wood is mostly birch with some rowan and conifers which is creating the perfect conditions for other species such as sessile oak and hazel to become established. These habitats provide ideal conditions for wildlife to thrive and spending some quiet time there, it is possible to see many different species. Damselflies and dragonflies are drawn to the pool, the tree tops are alive with small birds and in spring or late summer, if you are really lucky, you might spot an elusive adder. The wood has a rich carpet of ground flora with bedstraws, wood sorrel, lichens and fern - all indicative of a healthy wildlife habitat.
The wood is enclosed on two sides by a traditional drystone wall. The dry stone wall feature in the north west area explains the name Sheepfold Wood.
The track shown in green on the attached maps gives vehicular access to Sheepfold Wood and the track shown in grey provides private access to the turning/parking area within.
Access: Is via Hazelrigg Lane. There is a shared hard standing area for parking just inside the entrance gate. From the left side follow the track up (right and left turns, right again). Look out for the track leading off to the left at the hilltop, Sheepfold is at the end of this track, with dark blue markings indicating the boundary. The ridestop entrance is next to a small pool, beyond is the track leading to an open area. This is a good distance and climbs steeply in places.
The Area: With Lake Windermere and Lakeland fells to the north and Morcambe Bay to the south, Sheepfold Wood is perfectly located in some of England's finest landscapes in the Lake District National Park.
The purchasers of the woodland will be asked to enter into a covenant to ensure the quiet and peaceful enjoyment of adjoining woodlands and meadows.