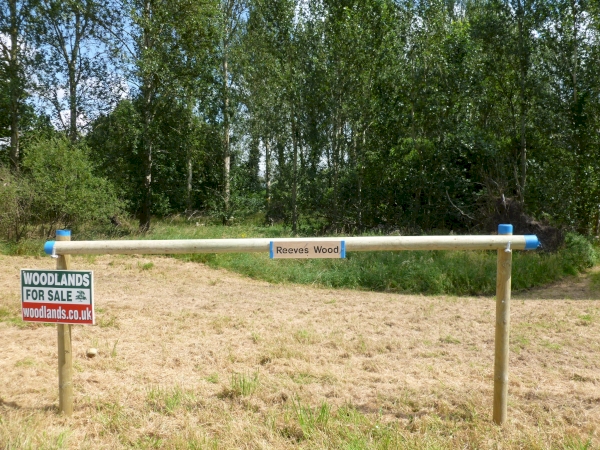 As you arrive at Reeves Wood you feel a sense of calm, you are entering a tranquil place; a woodland that seems long forgotten and left to grow truly wild.
Reeves Wood has excellent access suitable for most vehicles. Being set on level ground and easily accessible makes this wood ideal for family forestry. A cleared path leads you to a small glade that in certain months is the perfect place to string a hammock and set up camp.
The woodland is alive with wildlife. Deer tracks criss-cross the woodland and on certain days I have seen roe, red and muntjac deer all within the wood. The red deer tend to pass through the woodland yet the roe and muntjac deer are permanently hefted to the area and move out from the woodland to feed on the meadow areas.
The woodland is made up of mainly poplar which sway majestically in the wind. It also has a wonderful mixture of mature oak, ash and alder Both ash and alder make excellent fire wood, with alder making terrific charcoal. A small stand of hazel coppice also is an additional resource in the woodland.
The woodland is very accessible being just west of Attleborough and 11 miles north east of Thetford.
There are no public footpaths or access through the woodland.
Particulars and plans were prepared by our local manager, Matt Marples.
The purchasers of the woodland will be asked to enter into a covenant to ensure the quiet and peaceful enjoyment of adjoining woodlands and meadows.