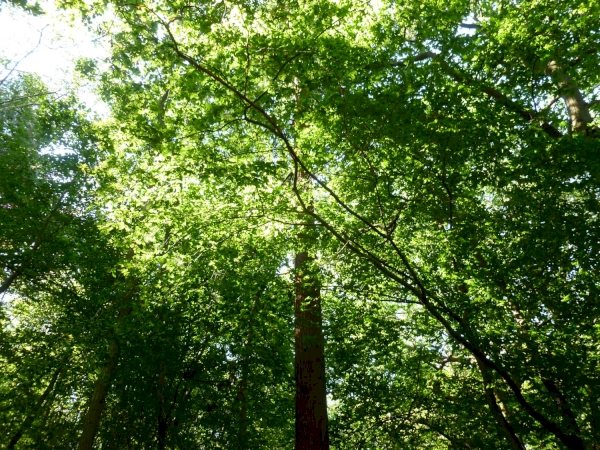 Situated in the easterly part of a much larger woodland known as Chantry Wood, Tiptree Wood is a stunning woodland offering owners a variety of habitats to enjoy.
Absolutely amazing Coastal redwoods stand watch over the northern end of the wood . As you approach via a picturesque woodland ride you become aware that you are already in a special woodland, an island of tranquillity. Tiptree Wood is wonderfully secluded, yet very accessible and filled with mature beech, oaks and hornbeams.
A large fallen tree offers a perfect hiding place for children, a seat has been cut into the top of it as a look-out post. Whilst the gently sloping bank makes a peaceful spot to picnic or place to just sit and contemplate this beautiful wood.
Tiptree Wood is surrounded by other areas of private woodland, the benefits of this being evident in the diversity of wildlife and habitat. Muntjac deer, hares and squirrels can be found along with over 30 species of bird. You may find woodpecker holes and woodcock feeding in the damp undergrowth close to the ditch.
Conveniently located - just ten minutes from the A12 and 30 miles from the M25. There are excellent local services including pubs and a village store within a short drive.
Because the woodland is so special it has a tree preservation order on it and is protected by the local authority. This simply protects the woodland and does not prevent woodland management -free guidance is available from the Forestry Commission and other organisations.
Particulars and plans were prepared by our local manager, Matt Marples.
The purchasers of the woodland will be asked to enter into a covenant to ensure the quiet and peaceful enjoyment of adjoining woodlands and meadows.