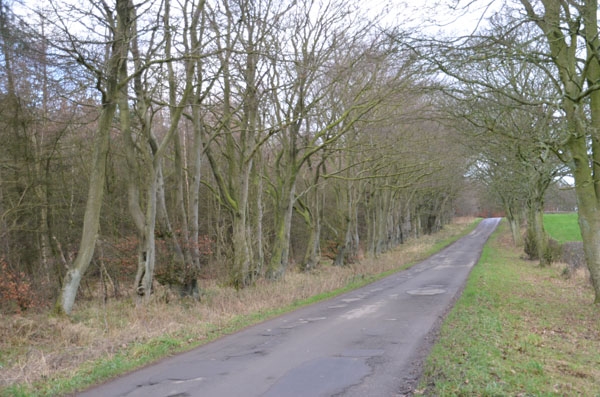 Snipe Wood is located between the highly scenic areas of the North York Moors and the Cleveland Heritage Coast. Larch, spruce and pine, planted about 40 years ago, form the main structure of the woodland. Below, natural regeneration of birch provides a seasonal contrast to the year-round green of the evergreen conifers. Needles of bright green in spring and orangey yellow in autumn on the larch complement the colours of the mature beech along the roadside.
Honeysuckle climbs into the canopy in places, the woodland floor is carpeted with wood sorrel and ferns while in the woodpeckers hammer, tawny owls hoot and scan for small mammals, goldfinches and bluetits flit searching for seeds and tiny invertebrates.
Woodcock may be disturbed from their roost on the ground, the deer stride through the wood as "guardians" of this habitat. Several drainage streams cross the wood and the sunlit open areas encourage woodland wildflowers and form good camping areas and places to park a vehicle.
A source of firewood, a place for fun and exercise, somewhere to practice conservation techniques or just for quiet contemplation.
Access to Snipe Wood is from the road via a shared woodland track (ride). There is a ride-stop with a routered name sign at the entrance.
Local information:- the closest village is Loftus which has a small supermarket and a number of pubs, further afield the coast has some spectacular cliffs and great beaches and the popular tourist destination of Staithes is only four miles away.
The purchasers of the woodland will be asked to enter into a covenant to ensure the quiet and peaceful enjoyment of adjoining woodlands and meadows.