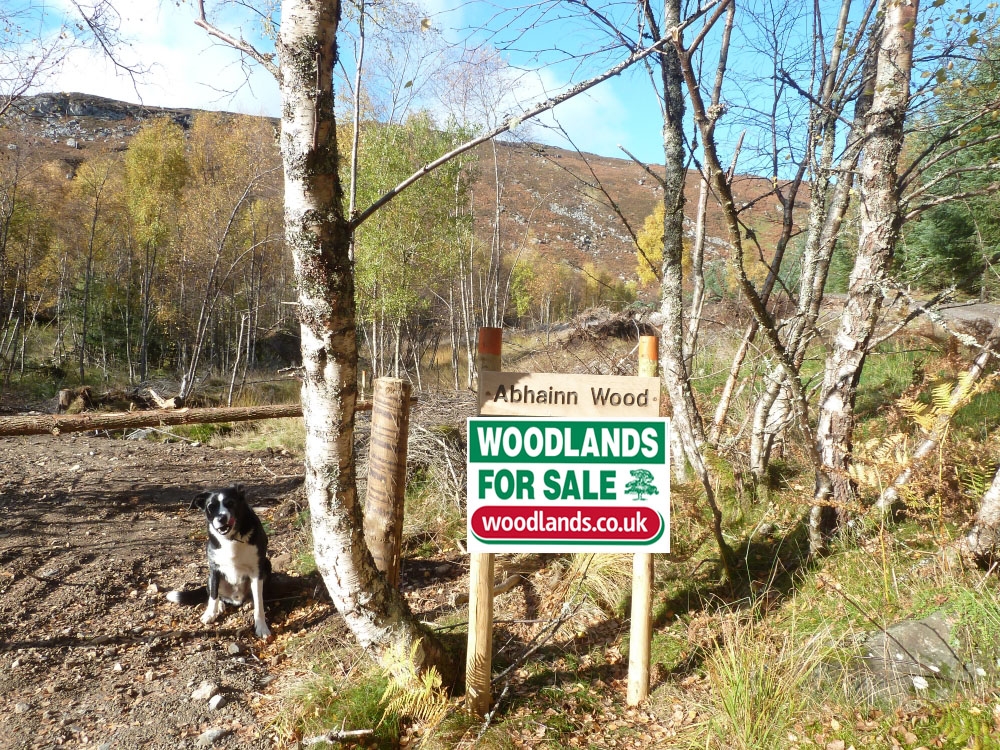 Abhainn is a gaelic word which means either river or stream - it is a fitting name for the woodland that sits either side of the wandering burn also known as Allt no Moine Buidhe.
With over 11 acres, there's a good mix of thickly wooded areas of mature spruce, Scots pine and birch on the western side and a more open area on the eastern side opposite, perfect for camping and for possible tree planting.
The burn acts as a fine focal point with many mature birch trees draping their branches over the water as well as rowan and willow. For the most part the flow of water is very gentle, as can be seen from the worn stones along the bed, but it can be an impressive sight when in spate.
There is a circular walk through the main body of the wood passing through glades and over smaller streams with landscape evocative of a bygone age.
At the northern end of Abhainn Wood, close to the dam, is a bench to rest at: this plateau has great potential as camping area with views across the valley.
Surrounding area
Abhainn Wood is part of the old Creag Dhubh Forestry Estate, which is situated just above Dunalastair Water, on the lower south-eastern slopes of corbett Beinn a' Chuallaich. The surrounding area is renowned for its natural highland beauty including the ancient Caledonian Pine woods (Black Woods of Rannoch), series of Lochs (Rannoch and Tummel), cascading rivers (Tummel and Garry) and the classic, conical shaped munro (Schiehallion). Abhainn Wood is very close to Dunalastair water which has the reputation as one of the best places for wild trout fishing in the UK. The nearby village of Kinloch Rannoch is a tourist and outdoor pusuit centre. Further afield is Pitlochry, a small, picturesque tourist town in the geographical centre of Scotland and a handy place to pick up supplies when you are running low. The beautiful city of Perth is only about 30 minutes drive to the south.
The purchasers of the woodland will be asked to enter into a covenant to ensure the quiet and peaceful enjoyment of adjoining woodlands and meadows.
There is a growing interest in hut, bothy and temporary shelter building, especially in Scotland; for those interested in erecting a hut or shelter, here is some interesting and very helpful guidance from Reforesting Scotland's Thousand Hut Campaign. Your Local Planning Authority should also be consulted.