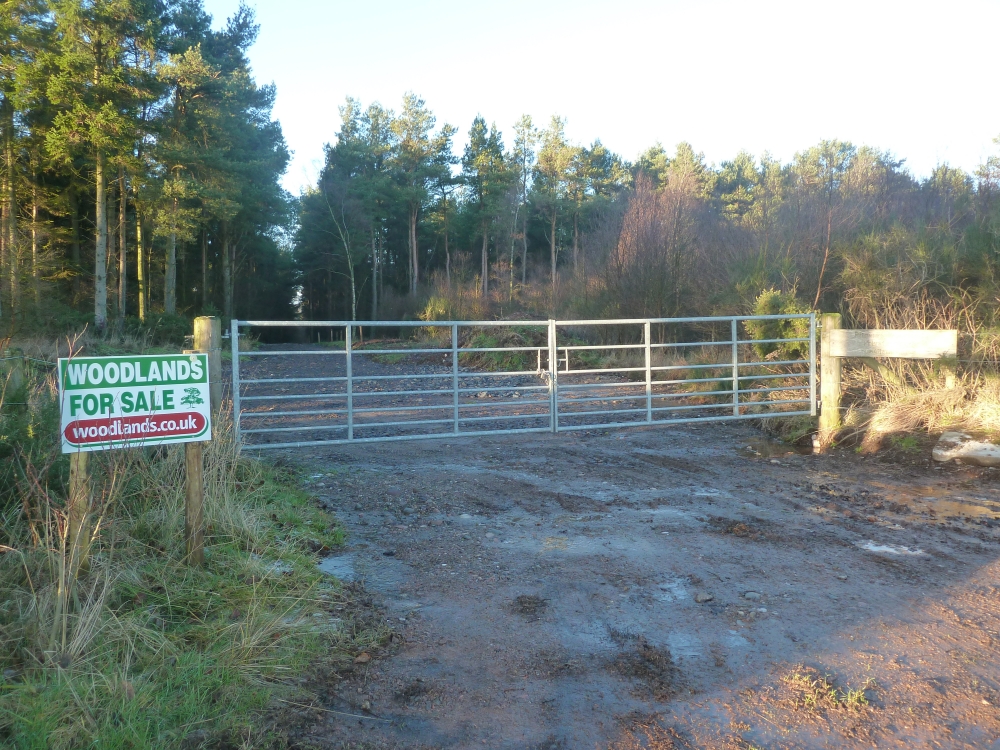 Denbecan Wood takes its name from one of the many Pictish kings or warriors, holding sway long ago, throughout South Aberdeenshire and Angus. A great many Pictish symbol stones have been found in this area and date back to the 6th century and are the most readily visible remaining evidence of the Picts.
The wood is of a good size and is set at the end of a newly resurfaced hard track providing good access for almost any type of vehicle. It is possible to turn a vehicle or make use of this clearing as a timber stacking area. Also, to one side is a conveniently situated bench.
There are two distinct parts to Denbecan: closest to the timber stacking area is a mixture of young and old birch, willow and the odd Scots pine. Light penetrates easily to the forest floor producing a wide variety of ground flora including many different types of fern, sorrel and sphagnum moss.
Beyond this birch and willow is a larger section of mature pine and this substantial area would benefit at this stage of its growth, from thoughtful thinning, which in turn would provide a sustainable source of firewood. At present there are many different types of interesting fungi flourishing, though these will begin to disappear as the season progresses. The two rides that delineate the wood, are a good example of how sunlight triggers growth of ground flora and the early pioneering regenerative native species such as birch and rowan.
A number of wooden bridges have been installed to span the drainage ditches that criss-cross these woods. Paths have been opened up though there is scope for enlarging many more paths and the creation of glades; it is these glades which will encourage the diversity of species within the wood.
Pitgarvie Woodland, which Denbecan Wood is part of, is situated in idyllic, historic and very peaceful rural surroundings. The trees are a diverse mixture of species and ages and have been well managed. Currently mature Scots pine, young spruce and birch are dominant, but there are significant areas of mixed broadleaves including rowan, oak and alder. Red squirrels, deer, hare and lots of small mammals and birds including woodpecker inhabit the woods. There are grants for encouraging capercaille, which occupied the area until relatively recent times.
Surrounding Area: Nearby are the tourist villages of Edzell, with its beautiful but hidden, "rocks of solitude" walk along the North Esk river, and Fettercairn with its working distillery. Slightly further afield are Glamis Castle and Lunan Bay beach and the fishing town of Montrose. Dundee and Aberdeen are each approximately 35 mins drive.
The purchasers of the woodland will be asked to enter into a covenant to ensure the quiet and peaceful enjoyment of adjoining woodlands and meadows.
There is a growing interest in hut, bothy and temporary shelter building, especially in Scotland; for those interested in erecting a hut or shelter, here is some interesting and very helpful guidance from Reforesting Scotland's Thousand Hut Campaign. Your Local Planning Authority should also be consulted.