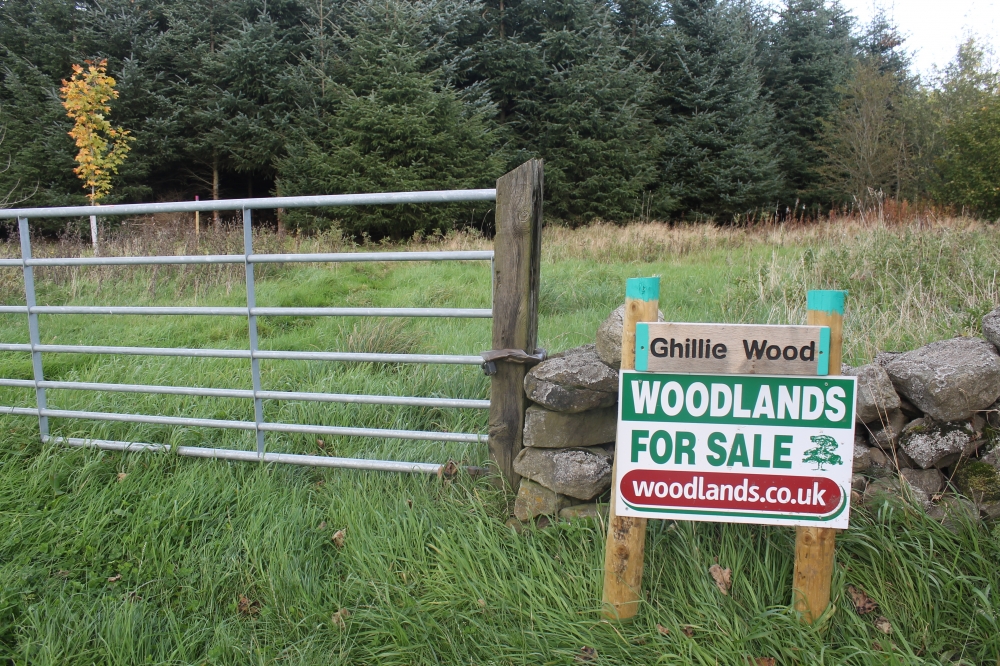 Ghillie Wood is part of the wider woodland of Lairshill, situated near the village of Newmachar: the area has many links with nearby Aberdeen and takes its name from St Machar who was sent to convert the Picts to Christianity in 580AD. It has its own private access off the main road and is a fine mix of meadow and woodland.
Lairshill woods were planted in 1999 on reasonably flat land and distinguished by fine drystone walls throughout. The woods are predominantly spruce, with pockets of larch and noble fir. The fringes of the woods have been planted up with a thoughtful mix of native deciduous trees such as oak, ash and birch, creating a great deal of diversity.
The trees are of a manageable size for woodlanders who may be new to forestry and will provide a good source of firewood for years to come. Interestingly, the main body of spruce conifers provide a secluded setting and a valuable habitat for red squirrels. Lairshill is in a region of Scotland that is on the frontline of action to save this iconic native species. Click here for more information www.woodlands.co.uk/blog/flora-and-fauna/red-squirrels-in-scotland/
Roughly half of Ghillie Wood is comprised of meadowland and would provide good small-scale grazing, conversion to vegetable growing or alternatively, be a perfect blank canvas for further tree planting.
Surrounding area
Aberdeen is Scotland's third largest city profiting from a booming oil industry with property being very sought after. To the west is the fertile and attractive region of Deeside and beyond are the eastern fringes of the Cairngorm National Park. To the north is the whisky producing area of Speyside whilst the north east coastline provides atmospheric empty beaches and historic fishing villages.
The purchasers of the meadow will be asked to enter into a covenant to ensure the quiet and peaceful enjoyment of adjoining woodlands and meadows.
There is a growing interest in hut, bothy and temporary shelter building, especially in Scotland; for those interested in erecting a hut or shelter, here is some interesting and very helpful guidance from Reforesting Scotland's Thousand Hut Campaign. Your Local Planning Authority should also be consulted.