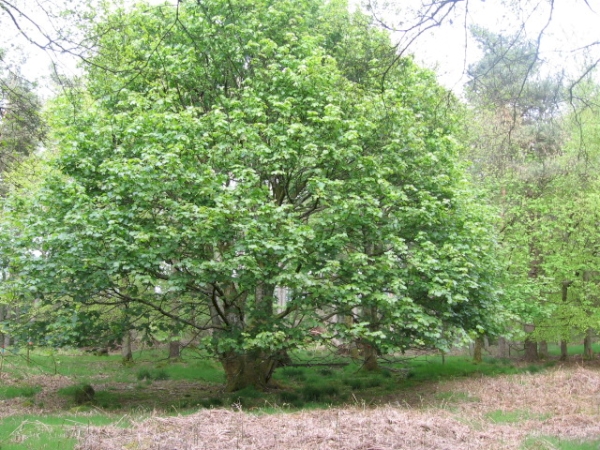 Description: Quarter Wood is a good sized wood situated in peaceful forest surroundings on a hill plateau. The terrain in the wood is relatively level or gently undulating.
The majority of the wood is young birch up to 20 years old, with mixed-age sycamore, beech, willow, alder and the occasional holly and oak. Grand Scots pine, larch and spruce can be found along an old fence line inside the north boundary with some large beech along the southern boundary.
There is scope for coppicing the younger birch and willow to provide a supply of firewood. The land supports a variety of flora and fauna including ancient woodland indicators such as bluebell and primrose flowering along the fringes, and manifold invertebrates sheltering in the delicate mosses and liverworts of the birch wetland to the southeast.
Internal access is provided via a track leading to a grassy parking area; nearby is the start of a private trail to a sturdy bench and a small clearing towards the centre of the wood (as shown on the detailed map).
Access: is via a shared hard access track (shown in green on the detailed maps) suitable for 4WD vehicles which leads from the minor public road up a gradual incline to the wood at the top. There is shared parking at the bottom quarry area if required.
Sporting Rights: these are fully owned and included with the land
Surrounding area: Quarter Wood lies in the nothwest corner of a historical semi-natural ancient woodland (SNAW) known as Barr Wood in peaceful countryside not far from Stirling, between the Touch Hills and Carron Valley. The historic city of Stirling five miles away has many local facilities and attractions associated with its pivotal position and place in Scotland´s history. Glasgow and Edinburgh can be reached in 30 and 45 minutes respectively.
The purchasers of the woodland will be asked to enter into a covenant to ensure the quiet and peaceful enjoyment of adjoining woodlands and meadows.