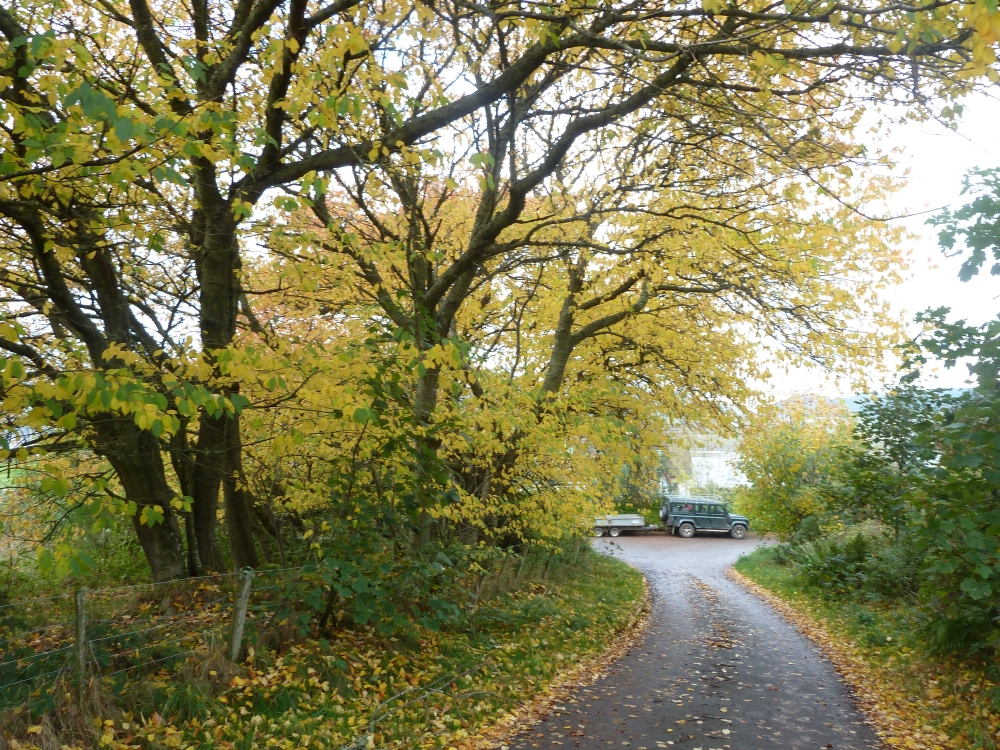 Toberchurn Wood is situated within half an hour of Inverness on the beautiful Black Isle. This is a slight misnomer as the Black Isle is in fact a peninsular still connected to the mainland. It is surrounded on three sides by water: Cromarty Firth to the north, the Beauly Firth to the south and the Moray Firth to the east. Its original gaelic name is Ardmeanach but its customary name is derived from the fact that snow does not lie in winter, the promontary looks black whilst the surrounding countryside is brilliant white. In addition to its gaelic heritage the Black isle had its own dialect of North Northern Scots used mainly among fisherfolk in Cromarty - sadly the last known native speaker died in 2012.
This is a small wood of approximately 1½ acres set on a slight incline, its trees are predominantly cherry, sycamore birch and rowan. In areas it is thick with broom and bramble and could easily be opened up. There is a Tree Presevation Order on this site a measure taken to stop any residential development of the wood and its surrounding area and to preserve its beauty but the authorities would encourage good management of the wood. Entrance to the wood is off a minor road with ample parking inside the gate. Despite its small size it feels very private with a lovely over-grown feel - perfect for occasional camping.
With its close proximity to Inverness this wood will provide someone with an idyllic haven, the nearby beach area has an abundance of seals lounging about and the Moray Firth is home to the world's largest dolphins. There are no major towns on the Black Isle but a series of distinctive villages that have preserved their character and sense of community. Its relative isolation has helped to preserve a distinctive way of life.
There is a growing interest in hut, bothy and temporary shelter building, especially in Scotland; for those interested in erecting a hut or shelter, here is some interesting and very helpful guidance from Reforesting Scotland's Thousand Hut Campaign. Your Local Planning Authority should also be consulted.