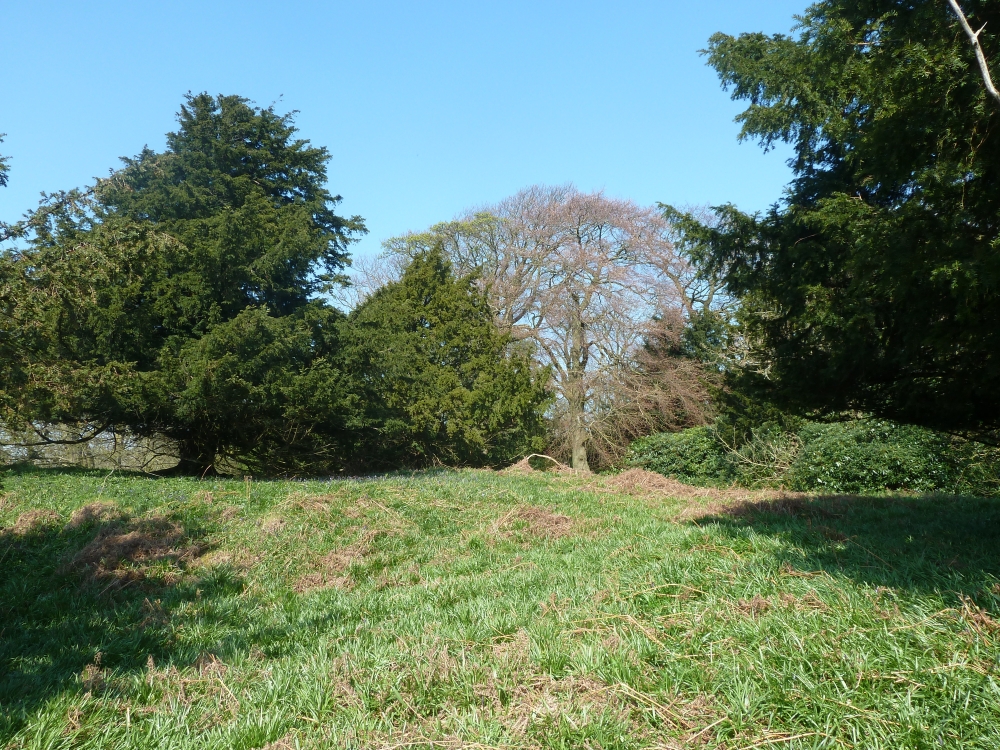 Yew Tree Wood is situated two miles north of the Forth Road Bridge in rolling countryside, and this woodland at Pitadro Craigs is striking in its diversity. From this old quarry, a wonderful mix of varied habitat has emerged: majestic oak, ash and beech are dominant on the lower slopes with an understory of bluebells and wood anemones and occasional orchid.
The crags are now the ultimate recreational retreat for all generations and would be a perfect spot for camping, summer barbecues and general escape from the stresses of modern life. Nestled within the crags are two benches made of timber from windblown trees, a natural place to take in the beauty of the surroundings.
There is an unusual feature on the plateau above the crags - a series of widely spaced yew trees. These well established trees have taken hundreds of years to grow to their current size and have a place in folklore as protection against evil spirits. In May time this area is dominated by a abundant swathes of bluebells and as summer arrives, bracken begins its annual growth. Within this area is a water tower owned by Scottish Water and there is a road towards the rear of the site that accesses this tank.
These woods have an enchanting feel to them and would make a great retreat from city life.
Surrounding area:
Yew Tree Wood is located close to Fordell Firs a renowned Scout camp and to Fordell Castle, now a restored 16th Century tower house. The lands of Fordell were given to the Henderson family by King James IV in 1511. Mary, Queen of Scots, once stayed here when Marion Scott, one of her Ladies-in-Waiting, married the laird, George Henderson.
Dunfermline is within fifteen minutes' drive and Edinburgh is within 20 minutes' drive. Fife is a natural peninsular, bounded to the north by the Firth of Tay and to the south by the Firth of Forth and its political boundaries have changed little over the ages. Legend has it that the Pictish realm was divided into seven sub-kingdoms or provinces, one of which went on to become Fife.
The purchasers of the woodland will be asked to enter into a covenant to ensure the quiet and peaceful enjoyment of adjoining woodlands and meadows.
There is a growing interest in hut, bothy and temporary shelter building, especially in Scotland; for those interested in erecting a hut or shelter, here is some interesting and very helpful guidance from Reforesting Scotland's Thousand Hut Campaign. Your Local Planning Authority should also be consulted.