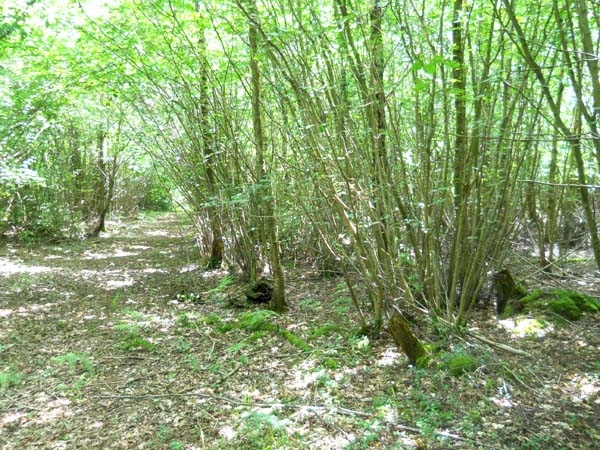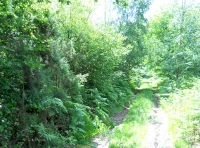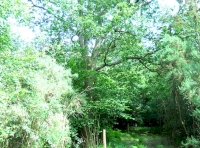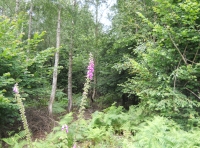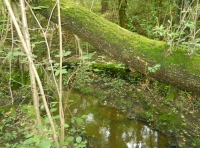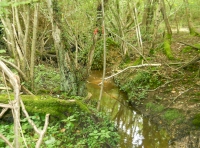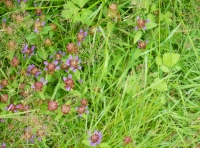 A secluded, deciduous wood beside a stream, not far from Arundel. It is mainly hazel coppice with fine old oaks, as well as ash, birch, willow and chestnut. The ground is mainly level, with an open grassy area surrounded by bracken, where there could be even more wild flowers if the bracken was discouraged. Those we have seen here recently are Selfheal, St Johns Wort, Shepherd's Purse and foxglove. A small stream along the eastern boundary provides water for wildlife, and is a great habitat for the more damp loving plants. Near the stream edge, amongst the hazel, an interesting old yew tree is hidden. The hazel in Jib Wood has all been coppiced over the years, so many of the shoots now growing are young and straight and suitable for making into pea sticks, hurdle laths and other useful products. As well as tracks round the outside on three sides, Jib wood has good internal tracks for your own exclusive use.
The wood lies within the South Downs National Park, and is designated as Ancient and Semi-natural Woodland. This means it has been continuous woodland since at least 1600AD. The wood is also a SNCI (Site of Nature Conservation Importance)
In the immediate area are the villages of Tortington and Walberton & Binstead, which have churches that can be traced back to the Norman period. The wood is less than 5 miles from the south coast beach at Climping. Within easy reach of the wood, although across a busy road, is the pub and hotel, 'The White Swan'.
The purchasers of the woodland will be asked to enter into a covenant to ensure the quiet and peaceful enjoyment of adjoining woodlands and meadows.