Black Tom Wood, Monmouthshire - 5 acres, £49,000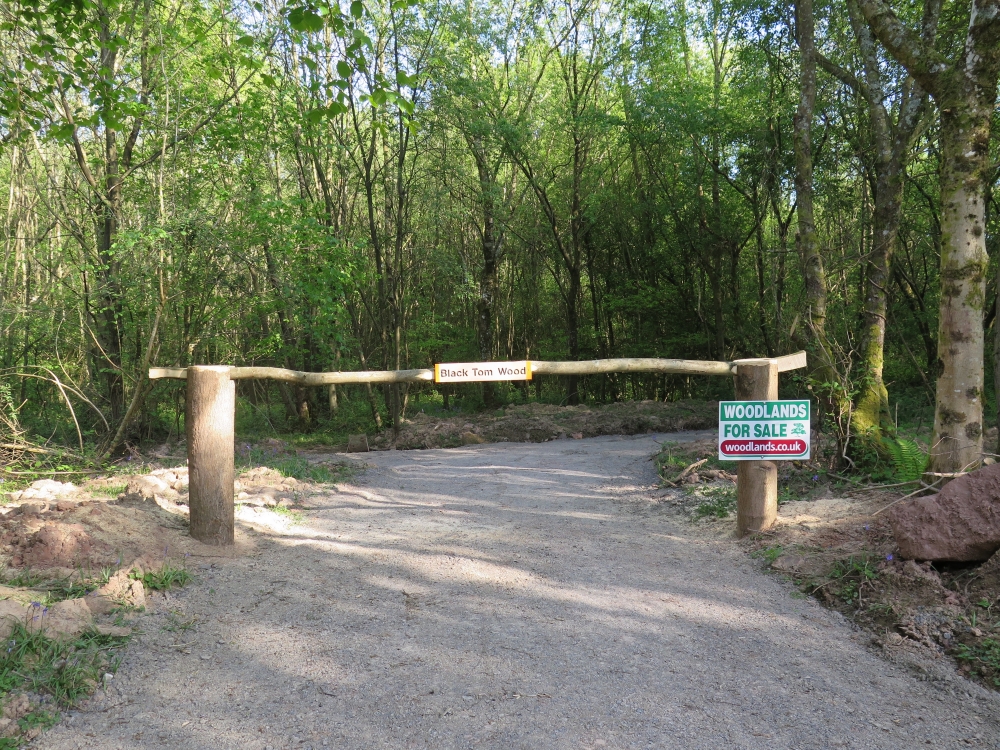 Black Tom, otherwise known as Sir Thomas Fairfax was Lord-General of Cromwell's New Model Army and a leading light of the Parliamentarian cause during the English Civil War. In 1646 he successfully laid siege to nearby Raglan Castle which was subsequently partially destroyed, although only partially, as with even the best efforts of Fairfax's men, the sturdy walls defied most of their hammerings and a great part of this great castle remains standing to be seen and enjoyed today.
This beautiful and peaceful corner of larger Big Wood is in perfect contrast to its gladiatorial namesake. Surrounded on its northern, western and southern sides by woodland and overlooking green fields on its eastern side, catching the rising sun, Black Tom Wood is sheltered and quiet, a tranquil retreat.
Amongst a very diverse range of native broadleaf, birch, ash, hazel, holly and alder there are some truly spectacular oak trees in Black Tom Wood, four of notable girth of ten foot and over. Looking back through older OS maps it can be seen that these oaks have grown in areas that have been wooded since at least the mid 1800s.
As well as these fabulous tree specimens the ground throughout is fairly open and there is much evidence of wildflower, fern and fungi underfoot amongst the overstood coppice stools. A stream which eventually feeds into the nearby Olway Brook cuts through the wood from north to south, about a third of the way into the wood from its western boundary, a magnet for wildlife and birdlife and not bad for a bit of paddling. From the eastern bank of the stream the ground slopes gently up to the eastern boundary where bluebells are found in abundance.
With continuing care this woodland will remain a fabulous asset to pass on to future generations.
Nearby Raglan has good supplies with pubs, post office and petrol and there are several excellent pubs in nearby villages. Abergavenny is an easy drive away, as is the Brecon Beacons National Park.
The purchasers of the woodland will be asked to enter into a covenant to ensure the quiet and peaceful enjoyment of adjoining woodlands and meadows.
Price: £49,000 Freehold
Location: Gwehelog, Usk , Monmouthshire
Size: 5 acres for sale
Boundaries:
The boundaries are marked in orange paint on marker stakes and trees on the northern, western and southern boundaries. The eastern boundary is marked by a fence line.
Local manager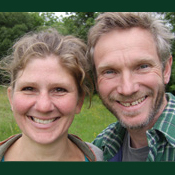 Tamsin and Matt Brown
07950 379533 or 07956 256101
tamsinandmatt@woodlands.co.uk

Read more about Tamsin and Matt.
How to find this woodland
You are welcome to visit this wood by yourself, but please ensure that you have a copy of these sales details with you - many of our woodlands do not have mobile phone reception or internet access so we recommend either printing the details or downloading them to your phone/tablet/laptop.
Do remember to also check that it is still available for sale. If you have seen the woodland and wish to be accompanied on a second more detailed visit please contact our local manager.
Location
OS Landranger: OS No 161
Grid ref: SO 397 043
Nearest post code: NP15 1RD
Maps
See our map of the area below.
See our detailed map below.
Directions
From the M4 - exit at Junction 24 and take the A449 northwards towards Usk.
Take the exit onto the A472 towards Usk, As you enter Usk, just after the start of the 30mph limit, turn right signposted Gwehelog. After 2 miles you will see our "For Sale" board on the right hand side. Take the next turning right, signposted Llandenny. The turning and parking area for Big Wood is on the right after a few hundred metres.
Coming from north of the wood, from the A40, take the turning from the roundabout at Raglan signposted Usk. Follow this road for a couple of miles or so until you see a sign for Gwehelog and then directly after, a sign for Coldharbour. Immediately after this sign, there is a very sharp hairpin turn to the left, which is very difficult to take. It may be easier to take the right turn directly opposite and then, taking great care for traffic coming from both directions, traverse the road and continue onto the minor road until you come to the entrance to Big Wood very shortly on your right.
Please park at the gate taking care not to block access and continue on foot through the wood. Where the track divides, take the left fork and continue until you come to the entrance to Black Tom Wood at the end on your right.
Boundaries:
The boundaries are marked in orange paint on marker stakes and trees on the northern, western and southern boundaries. The eastern boundary is marked by a fence line.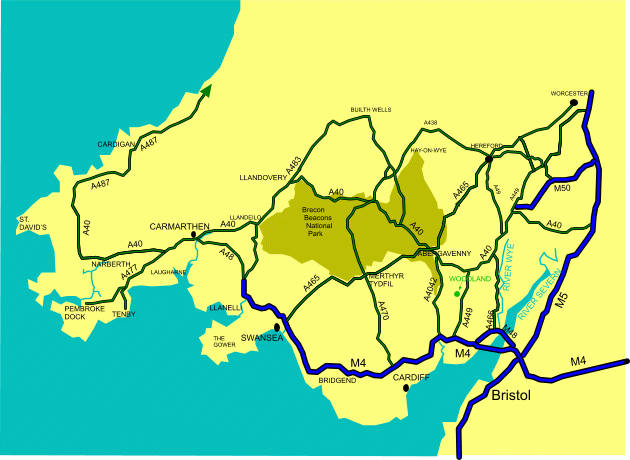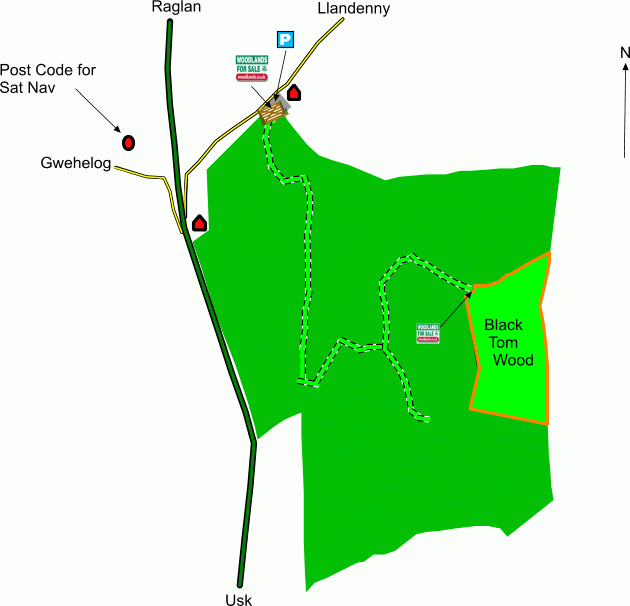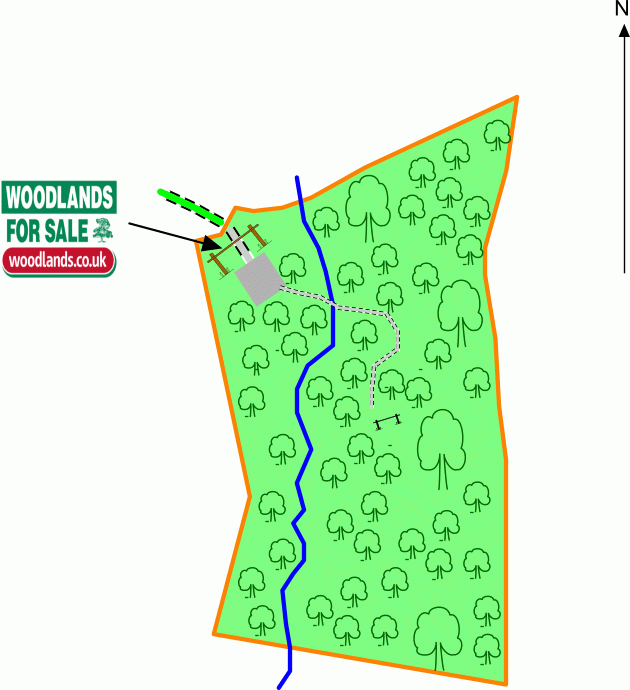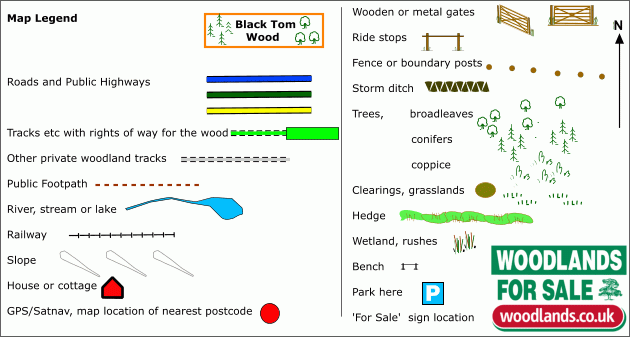 Email updates for this region
Our regional managers are often out working in our woodlands, so if you email an offer and want to be sure it has been received, please phone our manager on his or her mobile phone. The first offer at the stated price which is accepted, whether by phone or email, has priority.
Please take care when viewing as the great outdoors can contain unexpected hazards and woodlands are no exception. You should exercise common sense and caution, such as wearing appropriate footwear and avoiding visiting during high winds.
All woodlands are sold at a fixed price, and include free membership of the Small Woodland Owners Group and the Royal Forestry Society, as well as £300 towards paying for a course (or courses) to help with managing and enjoying your woodland.
These particulars are for guidance only and, though believed to be correct, do not form part of any contract. Woodland Investment Management Ltd hereby give notice under section 21 of the Estate Agents Act 1979 of their interest in the land being sold.