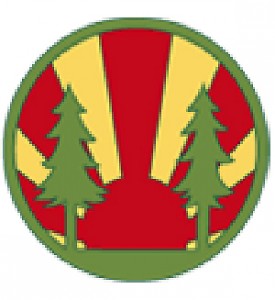 The Woodcraft Folk is a movement for children and young people. The Woodcraft Folk is not based upon any particular religious belief or national identity. Instead, the principles of peace and cooperation are central to everything the organisation does.  Local groups usually meet weekly, with their activities including cooperative games, drama, camping trips, craftwork, singing and dancing. The Woodcraft Folk have four outdoor centres and two campsites in England, which local groups are able to make use of.  Irrespective of social background, status or age all members have an equal say in decision making.
Around 400 Woodcraft Folk groups meet around the country every week. These groups are subdivided by age into 'Woodchips', 'Elfins', 'Pioneers' and Venturers'. Members over 16 years old are part of a section called the District Fellows movement, which operate both on a local group level and also as a semi-autonomous movement within The Woodcraft Folk. These groups are brought together by a creed, which is traditionally said together at the beginning of every group night. Policies are decided democratically at an 'Annual Gathering', attended by delegates from groups and local districts. Youth is at the core of the Woodcraft Folk movement - over half the trustees of The Woodcraft Folk are under 25 years old.
The Woodcraft Folk share many of the same historical roots as the scouting movement. Leading figures in the Scouting movement broke away due to a perceived militaristic approach, and formed the Kindred of the Kibbo Kift. Some members then broke away from Kibbo Kift, and The Woodcraft Folk movement was founded in 1925. In the early days - in the 1920s and 1930s - it had a strong pagan and anti-capitalist emphasis. Until the 1960s The Woodcraft Folk remained mainly based in working-class districts of industrial towns and cities, notably London, Coventry and Sheffield. However, between the 1970s and 1990s there were many new 'districts' (local branches) founded in more middle class suburbs and small towns. Recruitment of new members slowed in the 1990s, apparently due to Scout and Cub groups at last admitting girls, which removed the Woodcraft Folk's earlier appeal as the only organisation of its kind that welcomed children of both sexes.

There are now over 10,000 members.
The Woodcraft Folk movement has itself cooperated with other movements and organisations. Since the founding of Woodcraft Folk, the movement has received substantial support from the Cooperative Movement. Moreover, overseas the Woodcraft Folk is part of the Brussels-based federation of progressive youth organisations IFM-SEI and it has many sister organisations across the globe.
Leave a comment
Subscribe to our blog email updates
Managing Your Woodland for Wildlife
A new book on encouraging biodiversity in your woodland. Available free here »