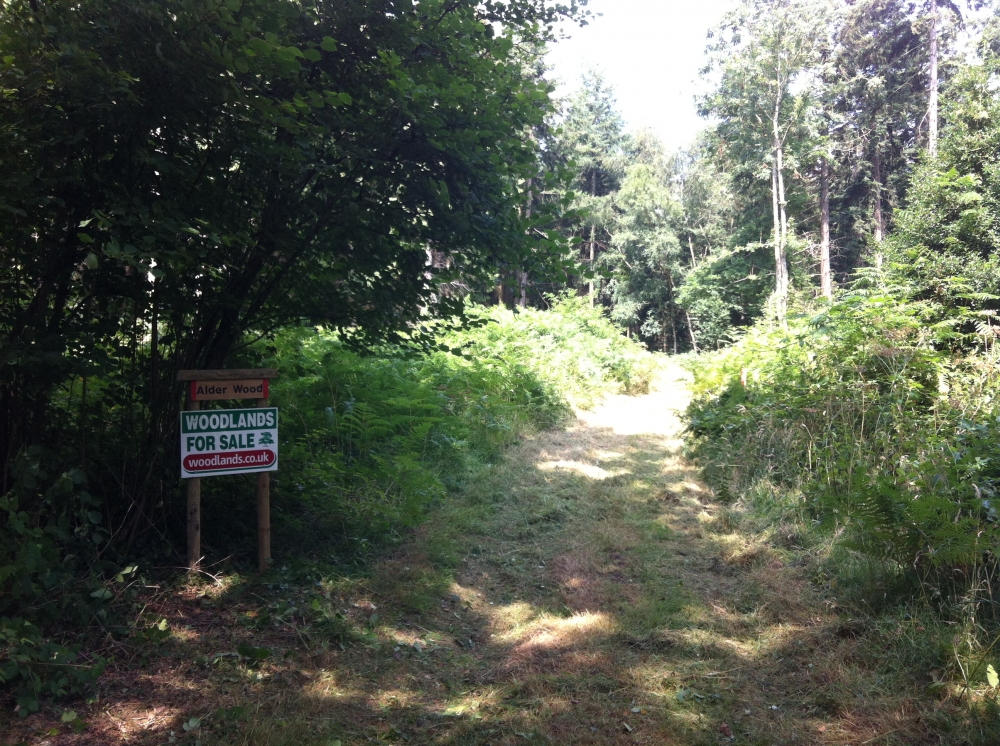 Alder Wood might well have taken its name from any of the numerous species trees that lie within its boundaries. There is also oak, walnut, hazel and Douglas fir. The Alder however is considered a 'pioneer' crop. It is a hardy tree type able to deal with varied ground conditions and often used for planting to add important nitrogen to the soil for other species.
Upon entering Alder Wood, a section of open ground offers potential for new planting and a grassy ride skirts the wood along the eastern boundary. Another track leads through towering Douglas Fir to the deciduous parts of the wood. There are oaks both young and old. Giant specimens straddle the ancient banks along the boundaries overlooking acres of crops and grassland at the wood's edge flowing into the distance beyond. Within the woodland more recent planting has generated thick cover with a low canopy ideal for many species of nesting birds.
The extent of this attractive woodland is easily identifiable by field boundaries to neighbouring farmland to the north and west and by a delightful grassy track that meanders the length if the eastern boundary. This track is located within Alder Wood and is for the exclusive use of a new owner.
This unspoilt area of the country has for centuries attracted visitors to enjoy the stunning natural landscape of the Wye valley and the forest of Dean. The area has many public footpaths for keen hiking enthusiasts but these do not pass within the boundary of Alder Wood.
This once mainly forested landscape was an extensive royal hunting ground for generations and in modern times is rich in local history and mythology; where rural craft, folklore and legend combine in this unique rural enclave. The Alder tree in particular has associations with the Welsh Goddess Branwen who carries Alder branches in her arms.
These particulars and plans were prepared by local manager Daniel Sharp.
The purchasers of the woodland will be asked to enter into a covenant to ensure the quiet and peaceful enjoyment of adjoining woodlands and meadows.