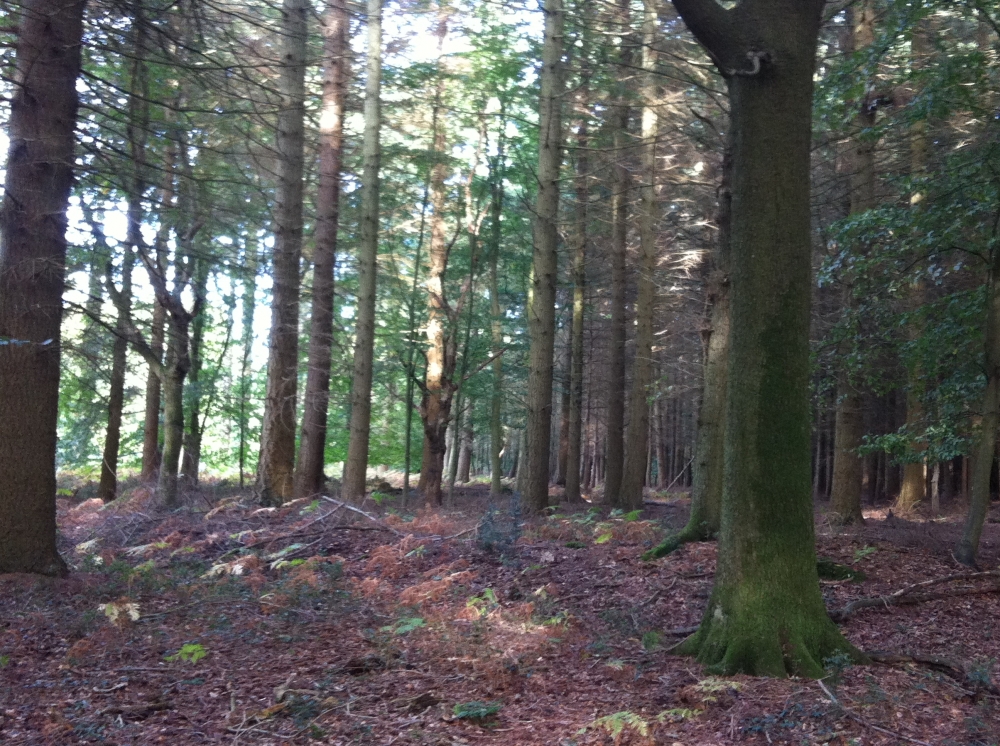 An excellent woodland track through peaceful surrounding forest provides good access to the entrance to Bellus Wood, which takes its name from the medieval Latin name for the abbey at Beaulieu founded by Kind John in 1203, 'Bellus Locus Regis' or 'Beautiful place of the King'.
Around the hours of dawn or dusk if you are quiet and remain in the shadows you can hear the eerie cackling of the secretive sika deer that inhabit this forest as they move through the dense conifers and across the woodland rides. These majestic animals only inhabit woodlands with low disturbance and it is therefore a good sign that they can be found here.
Bellus Wood enjoys a noble history as part of the royal hunting grounds of the New Forest, dating from the eleventh century. Ancient woodlands such as these provide an awe-inspiring sense of a noble tradition of the power and patronage of the early middle ages. Today the wood we see is much more recent, being mainly pine with occasional beech and a remarkable example of an ancient yew dominating a central clearing. There are still signs of an ancient past in the smaller ground flora indicator species such as bluebells, dogs mercury and wood sorrel along with interesting fungi species to satisfy the budding mycologist.
There are many types of fern here and soft carpets of sphagnum moss cling to the woodland floor to soften the footfall of the wildlife enthusiast allowing for silent progress through the wood.
Nearby is the attractive village of Beaulieu that grew up around the river Beaulieu and the Cistercian Abbey. Today this thriving settlement has a range of everyday facilities and pulls visitors from far and wide to The National Motor Museum, Even closer to Langley Wood is the Royal Oak pub within easy walking distance and the remarkable landscaped gardens of the Exbury Estate.
These details and plans were prepared by local manager Daniel Sharp
The purchasers of the woodland will be asked to enter into a covenant to ensure the quiet and peaceful enjoyment of adjoining woodlands and meadows.