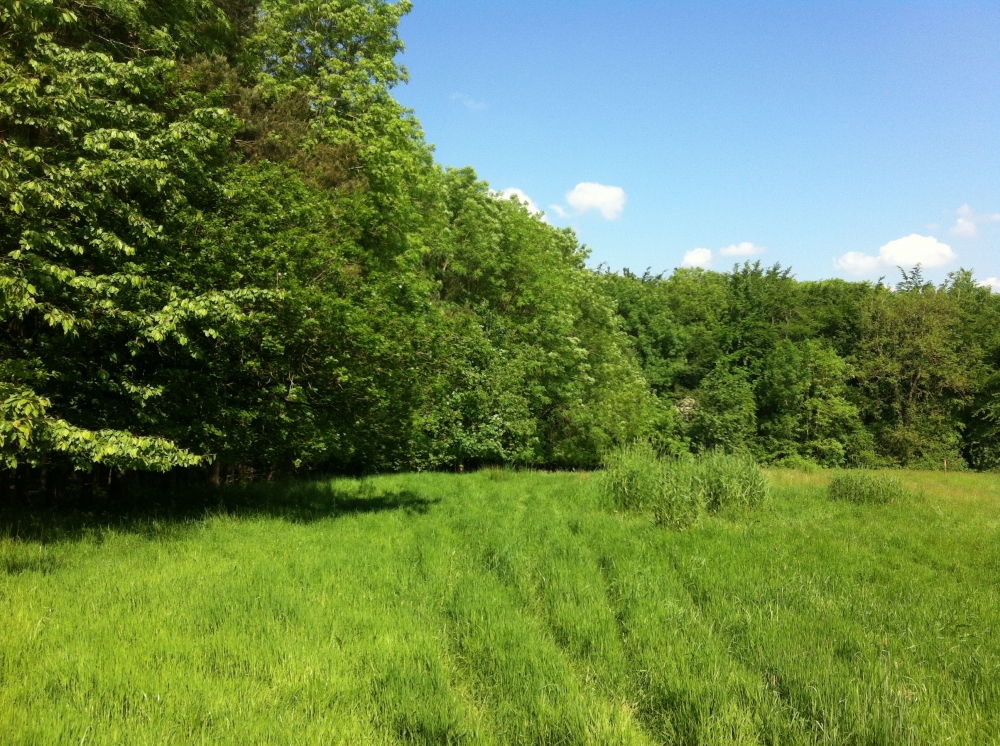 Its position tucked away from human activity makes this woodland so attractive for wildlife. Roe and munjac deer have been seen here, whilst woodcock hide in the undergrowth at the woodland fringes.
Also present here is the brown hare, enjoying the area of open meadow that forms part of Burgage Wood. It will often stray into the woods for increased cover during harsh winter conditions or respite from rain soaked fields. These animals spend their whole lives above ground preferring to scrape out shallow 'forms' in the earth to lie in. The hare is quick and agile and relies upon this speed to escape predators, only needing to leave its resting place when potential predators and woodland owners come unwittingly close.
Burgage Wood has many appealing features; from the grassy rides and open glades that run along its flank, the well maintained level access and the delightful views across open pasture from its eastern boundary. It is the combination of grassland and insect rich clearings amongst mature birch, ash and hawthorn in this wood that creates real diversity of bird life, attracted by the seclusion and abundance of food.
The wood takes its name from the historic term for a plot of land let in exchange for either a rent or service.
Nearby Redditch and Bromsgrove are on hand to provide a range of services for woodland camping trips and any last minute forestry tools. Whilst the wood is particularly secluded it offers great accessibility from the motorway network and large population centre of the West Midlands.
These particulars and plans were prepared by local manager Daniel Sharp.
The purchasers of the meadow will be asked to enter into a covenant to ensure the quiet and peaceful enjoyment of adjoining woodlands and meadows.