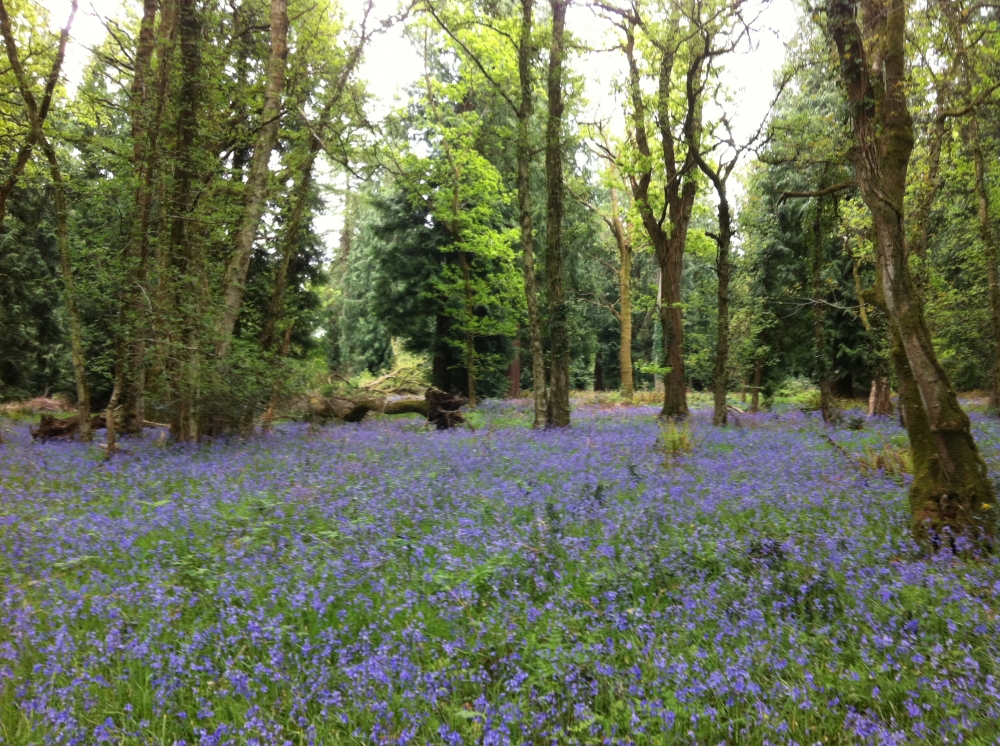 As sunlight filters through the the mature beach, ash and oak, it stimulates the growth of young bluebells, wood anemone and wood sorrel on the forest floor. The wood emerging into spring is a glorious array of green shoots growing from the leaf litter. The 'Gallant Soldier' of the daisy family is said to be useful in the treatment of injury and for flavouring in cooking, having originally been introduced to this country from Peru.
Tucked away, in a secluded corner of a larger area of private woodland there are some delightful hidden clearings awaiting discovery, where areas of level, well drained woodland provide the perfect spot for nature lovers to enjoy some isolation from the world outside and to observe at close quarters the muntjac and roe deer that flourish in this environment.
Of particular interest here is a section of open ground at Cley Hill Wood. Although mainly wooded a sizeable area is currently without tree cover similar to park land and therefore has enormous scope for either replanting with native broadleaf species or as pasture for livestock. This edge of woodland habitat can also be left as important buffer land for wild flowers and grasses as it supports a variety of small animals and birdlife between the tree line and the adjacent farmland. It also makes a fantastic camping spot with extensive views across the open countryside of the West Wiltshire Downs Area of Outstanding Natural Beauty to enjoy on a sunny spring morning.
The enchanting rural area around the wood has many other local landmarks of note, including Cley Hill itself from which the wood takes its name. This nearby prominent chalk hill and Iron Age hill fort, designated a Site of Special Scientific Interest is a great vantage point to enjoy the stunning landscape.
These details were prepared by local manager Daniel Sharp
The purchasers of the woodland will be asked to enter into a covenant to ensure the quiet and peaceful enjoyment of adjoining woodlands and meadows.