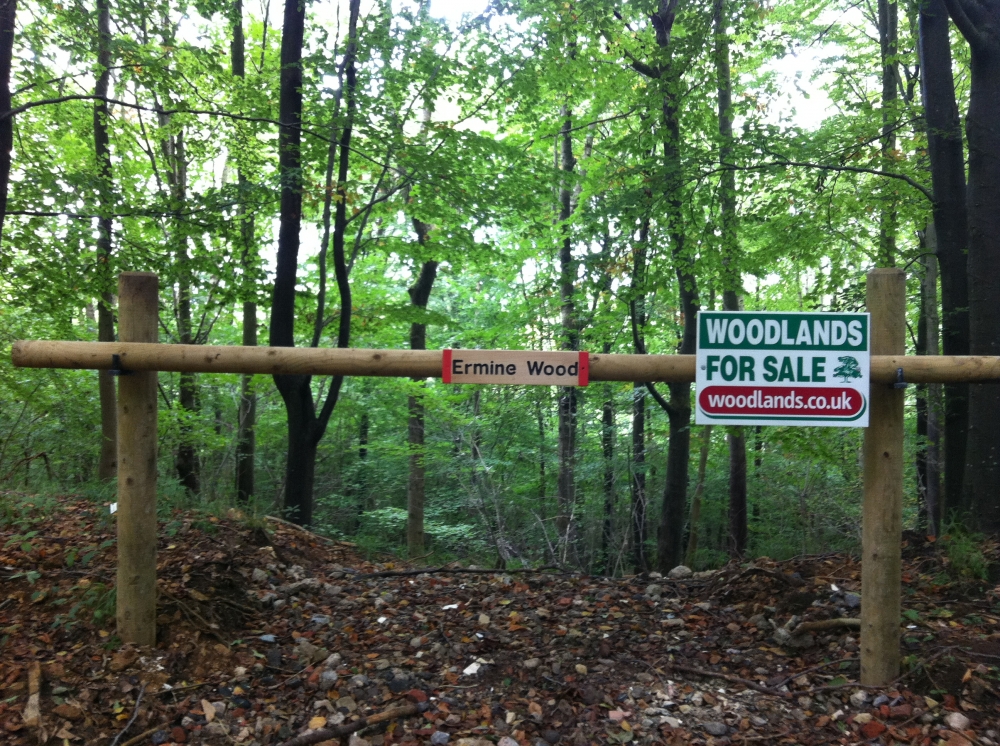 As the gentle slopes of the southern Cotswold Hills drop down the Avon valley towards the river, this peaceful woodland area of outstanding natural beauty is located along a length of private woodland track.
Ermine Wood is a mixed woodland of beech, ash and hazel, along with stands of mature conifer planted as game cover for the landed classes to enjoy the outdoors for hunting. Such pursuits are no longer practiced here but the wildlife is still enjoyed and is in abundance. Roe and muntjac deer roam freely in the woods and the stealthy, sharp eyed observer may catch a glimpse of the stoat, from which the wood takes its name. The white winter 'ermine' coat of this most elusive woodland creature having once been a sign of great affluence when worn by the wealthy classes of nearby Georgian Bath.
This secluded area of woodland offers true diversity of habitat. At the fringes the sunlight penetrates into the wood across open fields from the south east, illuminating the valley side with open views along the river Avon and the canal. Once in amongst the trees a striking landscape of moss covered boulders and towering broadleaf trees and hazel understory, provides many fascinating hollows and undulations to explore. At the southern tip an area of conifer shelters a small woodland pond.
From within Ermine Wood it is hard to imagine that the historic city of Bath lies just a few miles to the west and is within an easy walk. The wider area has plenty here to offer the woodland owner, with nearby access to the Kennet and Avon Canal the stunning scenery of the Cotswold Area of Outstanding Beauty and the splendour of Georgian Bath.
These details were prepared by local manager Daniel Sharp
The purchasers of the woodland will be asked to enter into a covenant to ensure the quiet and peaceful enjoyment of adjoining woodlands and meadows.