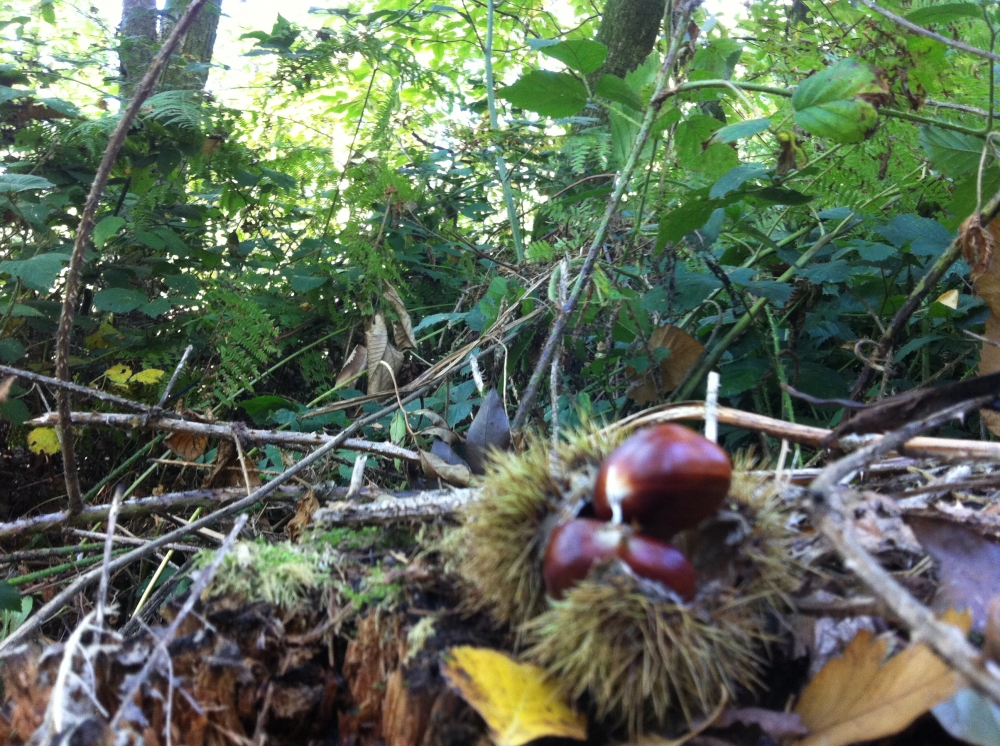 Freedom Wood is so named for the sense of liberation and escape that is invoked by the privilege of woodland ownership. To spend time in such an enchanting natural environment is to feel a sense of release from the constraints of daily life. The benefits of physical activity in the open air are much promoted and the diversity of landscape to be found in Freedom Wood offers endless scope for the new woodland owner.
An interesting mix of tree species has developed here over time. Central sections of the wood are given over to the eerie calm of dense conifer. At the western edge, mature oak and ash thrives in the afternoon sun and a delightful ride of forest flowers and grasses runs parallel with this boundary. At the access point along the eastern boundary towering sweet chestnut dominate, with clusters of hazel and holly below.
Hidden within the centre of the wood, is the quite unexpected presence of a naturally occurring amphitheatre. This giant bowl shaped hollow, scalloped into the woodland landscape is a remarkable feature that offers great opportunity in the most secluded of settings to establish a cleared area for a forestry tool shed and base camp.
Nearby the historic market town of Alton is a thriving community with much of its long past evident in the local architecture. Once a centre for fabric production and until recently for commercial brewing Alton provides a comprehensive range of facilities to the woodland owner. The woods are easily accessed from all directions with good connections to major roads and the M3.
These particulars and plans were prepared by local manager Daniel Sharp.
The purchasers of the woodland will be asked to enter into a covenant to ensure the quiet and peaceful enjoyment of adjoining woodlands and meadows.
Boundaries:
Boundaries are indicated by orange markings on posts and trees running through the wood at the northern and southern boundaries. The western boundary is with open farmland and the eastern boundary is formed by the edge of the access track leading to Freedom Wood.