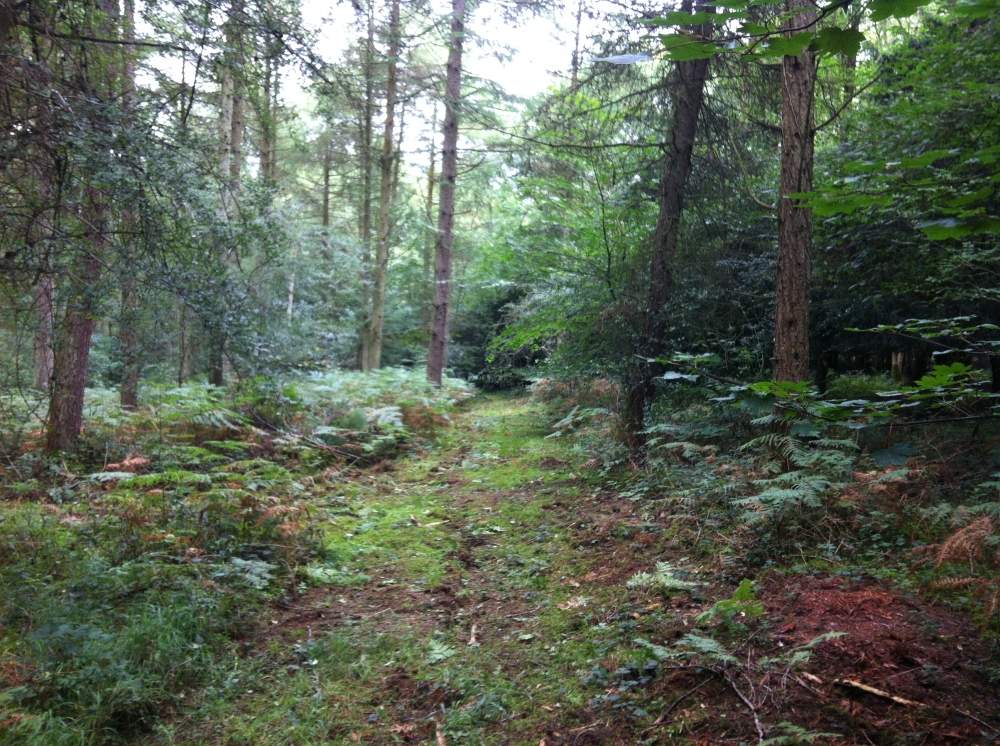 Goldstone Wood is a hidden gem surrounded by delightful woodland, where ancient yew trees provide shelter for a community of nesting dormice and rare moonwort ferns flourish in the pure air of the Mendip Hills.
The boundaries of the woodland are for the most part clearly defined by old moss clad stone walls and the newly renovated access track that leads directly to the entrance of the wood. Once within the shelter of the high canopy of larch a thriving understory of holly and young sycamore provide cover for wildlife. There is also occasional ash and oak to add variety and a network of woodland paths allow easy access.
A haven for wildlife, with numerous sightings of roe deer ( see picture 9 ) badgers and foxes. Dawn and evening are especially enchanting as the chatter of the many birds species fill the air.
Immediately adjacent to the southern boundary of Goldstone Wood, Goblin Combe is a wooded gorge cut into the limestone by melting snow and ice during the last ice age. This place of prolific biodiversity is now preserved as an area of great importance by the Avon Wildlife Trust, and includes limestone grassland and patches of heath above with far reaching view across the Mendip Hills beyond. In late summer the grassland is dotted with autumn gentian, autumn lady's tresses and yellow-wort. Over 30 species of butterfly have been recorded here, including grizzled and dingy skippers, brown argus and green hairstreak. A small part of Golstone Wood located in the southern section falls within this site of special scientific interest, further details can be found here http://designatedsites.naturalengland.org.uk/UnitDetail.aspx?UnitId=1022450
The tradition of forestry in this area dates from the founding of the timber yard and sawmills you can see today near the wood. This started life in 1967 when Walter Goldstone, after whom the wood is named, the Head Forester, planted the woodland and then along with his two sons Bernard and Richard, set up a processing and staging depot for pit props on their way from Devon to South Wales and Yorkshire. As the mines closed the timber yard diversified into fencing, for both the agricultural and construction markets and is a very useful local resource for the small woodland owner.
A very small section of this wood loacted along the southern boundary is designated as a SSSI site.
These details were prepared by local manager Daniel Sharp.
The purchasers of the woodland will be asked to enter into a covenant to ensure the quiet and peaceful enjoyment of adjoining woodlands and meadows.