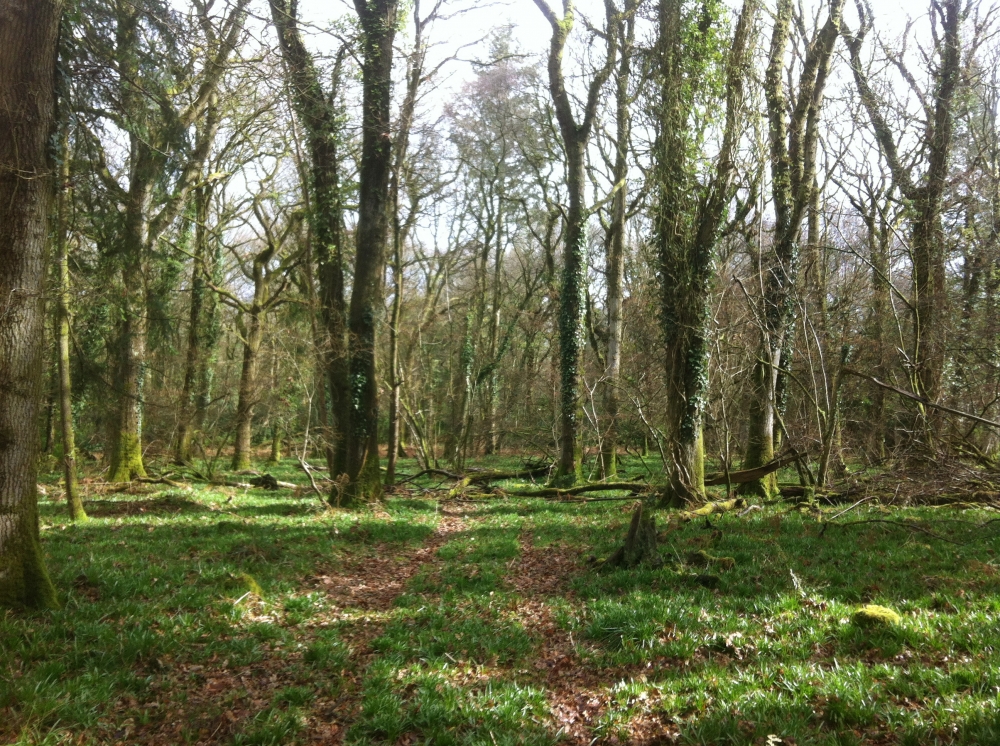 Greenhill Wood feels as if it is several woods in one. It has enormous variety of species and character that originates from its previous roles over the centuries. On the one hand the classic mature broadleaf, oak, birch and beech woodland of the country house estate and then also examples of towering fir plantation from the mid twentieth century. Then into dense stunted conifer of a more recent former pheasant rearing enclosure.
The whole wood is linked by open grassy rides through bluebells that have tied together the many diverse parts over the generations and now make such a favourable environment for woodland wildlife.
Greenhill Wood is named after the nearby Manor House in Sutton Veny that in the early twentieth century owned much of the land in the area including Eastleigh Wood of which Greenhill Wood forms part. During the First World War the fifty room mansion became a place of convalescence for troops to enjoy the peace and beauty of charming gardens and countryside.
After the war, life in Greenhill House returned to normal. The house was renamed Sutton Veny House probably in the early 1920s. The house was the principal house of the Sutton Veny Estate which had land in, Upton Lovell and Eastleigh Farm and woods. The property is now run as a nursing home.
The access is suitable for all types of vehicle along a well maintained woodland track to the entrance of Greenhill Wood.
Lying near the north west corner of Salisbury Plain, Greenhill Wood is situated within the Cranborne Chase and West Wiltshire Downs Area of Outstanding Natural Beauty. This area although peaceful and rural in character is home to the popular visitor attractions of the Longleat Estate, Center Parcs and Stonehenge.
These details were prepared by local manager Daniel Sharp
The purchasers of the woodland will be asked to enter into a covenant to ensure the quiet and peaceful enjoyment of adjoining woodlands and meadows.