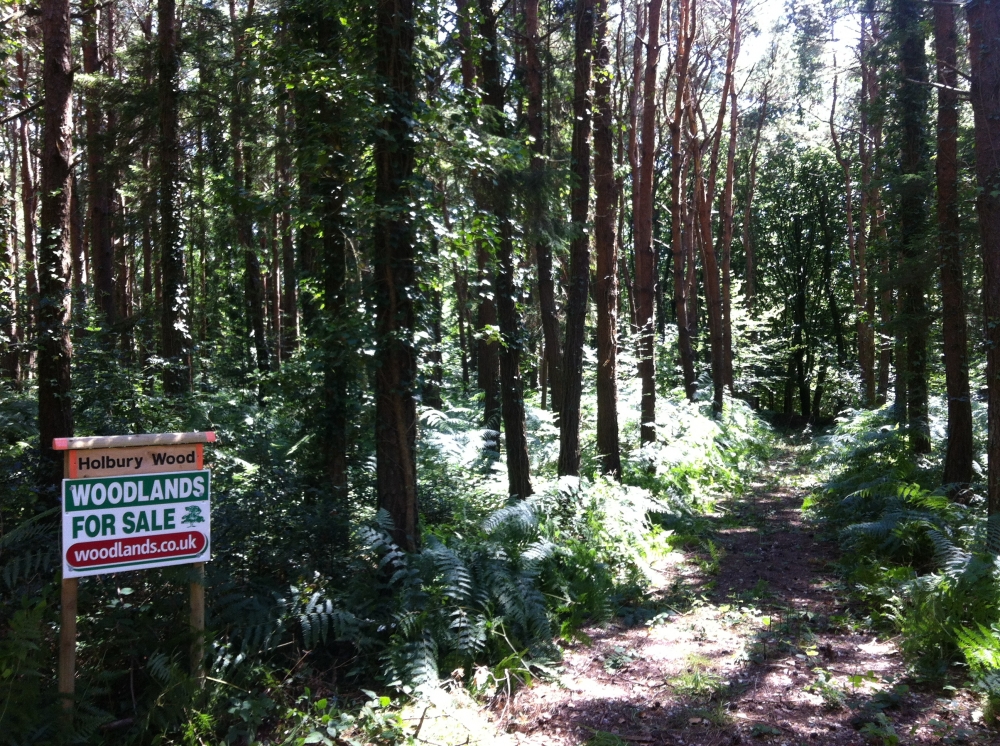 The ponds and wetland areas at Holbury Wood are a place where life in many forms can thrive. The balmy summer's evening air is alive with the chorus of croaking toads, feasting on the waterborne insects. This is the beginning of a very important woodland food chain that supports a community of woodland birds and mammals.
A variety of mosses and algae flourish on the ancient banks and in the watery shadow of towering oak, beech and alder stunning woodland flora lie undisturbed in the grassy clearings. Amongst these are the common spotted orchid and the purple flower of the hedge woundwort - that is such an irresistible draw for bees and is thought to have been used in traditional medicine due to its healing properties.
Elsewhere within this wood of great variety, the planting of coniferous varieties tells a story of the partial deforestation of the indigenous broadleaf species to provide for the requirements of war. The result is today's mixed woodland habitat, rich in tree species and wildlife habitat that can now be enjoyed as a place of tranquillity and natural beauty.
Nearby is the area from which the wood takes its name and the attractive village of Beaulieu that grew up around the river Beaulieu and the Cistercian Abbey. Today this thriving settlement has a range of everyday facilities and pulls visitors from far and wide to The National Motor Museum, Even closer to Langley Wood is the Royal Oak pub within easy walking distance and the remarkable landscaped gardens of the Exbury Estate.
These details and plans were prepared by local manager Daniel Sharp
The purchasers of the woodland will be asked to enter into a covenant to ensure the quiet and peaceful enjoyment of adjoining woodlands and meadows.