Kingsmill Wood, Hampshire - Nearly 9 acres, £99,000
Kingsmill Wood is a long established, imposing woodland predominantly of mature beech. Beech trees are capable of reaching a great age and the shedding of branches from the oldest specimens supports an important ecosystem of insect life as it decays into the woodland floor. Here the insects flourish and support both the resident bird population and a community of small woodland mammals, which in turn play their important part in the food chain for larger predators.
The aging beech trees of Kingsmill Wood themselves provide important homes for the creatures of the forest. The furls of gnarled bark have twisted and warped over the years; to form recesses for nesting birds and bats. Raised root systems, creep across the ground; holes and hollows are excavated by badgers and squirrels for homes within the sanctuary of the mighty beech.
The surrounding area has a long and well documented history as a hunting ground and seat of the medieval nobility. Woodland was a valuable resource in centuries past and was often the source of contention between landowners and tenants. Kingsmill Wood is so named after local tenant farmer Andrew Kingsmill who in 1612 enclosed part of the wood for his own use and then contested this right with the Marquess of Winchester when challenged. The Marquess was highly connected and after appealing to King James, Kingsmill was defeated but had made an important comment in the defence of common rights.
An ancient byway runs outside the southern boundary and forms a useful secondary access.
Nearby the pretty towns and villages of west Hampshire provide a plentiful supply of hostelries and woodland supplies. Andover in particular has a wide range of facilities having grown from a small seventeenth century wool and silk town to a large regional centre today.
These details were prepared by local manager Daniel Sharp.
The purchasers of the woodland will be asked to enter into a covenant to ensure the quiet and peaceful enjoyment of adjoining woodlands and meadows.
Price: £99,000 Freehold
Location: Little London / Hurstboune Tarrant, Andover, Hampshire
Size: Nearly 9 acres for sale
Boundaries:
Boundaries are indicated with red markings on posts and trees. A byway runs along the outside edge of the boundary to the south west and marker posts run through the wood to the north and east.
Local manager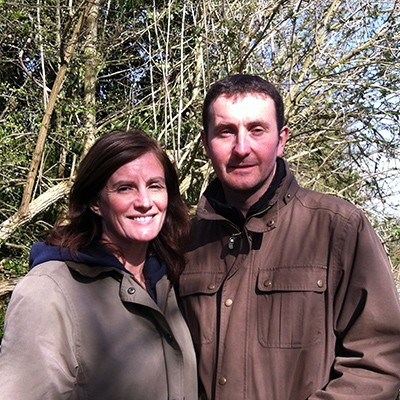 Daniel Sharp
07780 900192
daniel@woodlands.co.uk

Read more about Daniel.
How to find this woodland
You are welcome to visit this wood by yourself, but please ensure that you have a copy of these sales details with you - many of our woodlands do not have mobile phone reception or internet access so we recommend either printing the details or downloading them to your phone/tablet/laptop.
Do remember to also check that it is still available for sale. If you have seen the woodland and wish to be accompanied on a second more detailed visit please contact our local manager.
Location
OS Landranger: OS No 185
Grid ref: SU 369 510
Nearest post code: SP11 6JQ
Maps
See our map of the area below.
See our detailed map below.
Directions
From the A303 leave at the Andover exit signed for the A343 and head north to Hurstbourne Tarrant and Newbury. A mile or so after passing through the village of Enham Alamein there is a turning on your right to Little London. If you are approaching from the North along the A343 then this turning is on your left about a mile or so after passing through the village of Hurstbourne Tarrant.
Continue down this country lane for about a mile until you reach Little London and then turn left into the village on a right hand bend. The road will then lead you through Little London, between the houses and then along a lane with woodland either side. After 500 metres you will reach the entrance to the woods on your left. The gate here is kept locked but you can stop here and continue on foot straight along the woodland track. Bourne Wood is set deep within this larger area of woodland and you will need to allow plenty of time for your visit to get there.
Vehicular access rights will be given to the new owner.
You will pass by several turnings on your left and right as you pass through the woodland until after approximately 1000 metres the track bends to the right and after a further 200 metres take a left turn and continue for 150 metres until you come across the entrance to Kingsmill Wood on your left.
Sat Nav / GPS note: The post code SP11 6JQ is for the point shown on the location map by the red dot.
Boundaries:
Boundaries are indicated with red markings on posts and trees. A byway runs along the outside edge of the boundary to the south west and marker posts run through the wood to the north and east.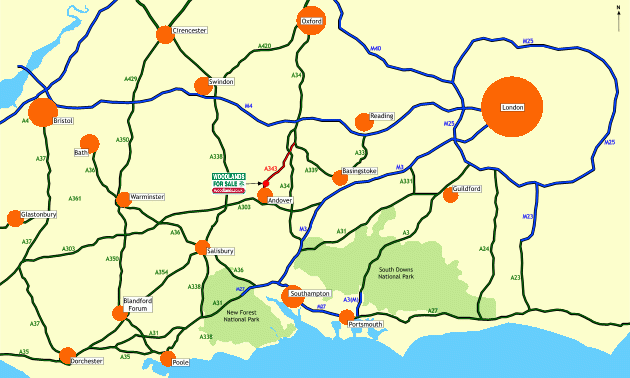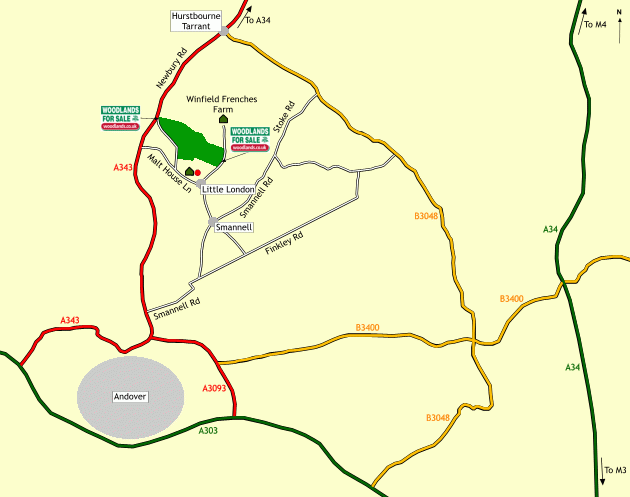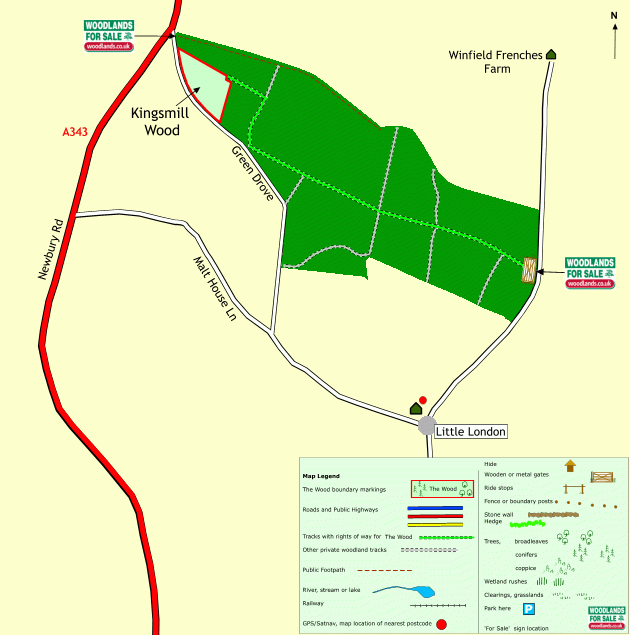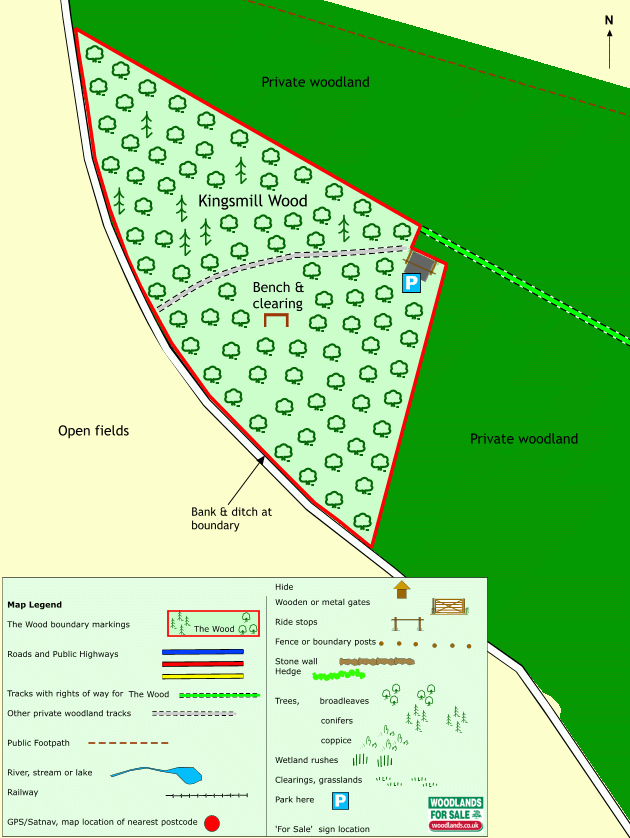 Email updates for this region
Our regional managers are often out working in our woodlands, so if you email an offer and want to be sure it has been received, please phone our manager on his or her mobile phone. The first offer at the stated price which is accepted, whether by phone or email, has priority.
Please take care when viewing as the great outdoors can contain unexpected hazards and woodlands are no exception. You should exercise common sense and caution, such as wearing appropriate footwear and avoiding visiting during high winds.
All woodlands are sold at a fixed price, and include free membership of the Small Woodland Owners Group and the Royal Forestry Society, as well as £300 towards paying for a course (or courses) to help with managing and enjoying your woodland.
These particulars are for guidance only and, though believed to be correct, do not form part of any contract. Woodland Investment Management Ltd hereby give notice under section 21 of the Estate Agents Act 1979 of their interest in the land being sold.