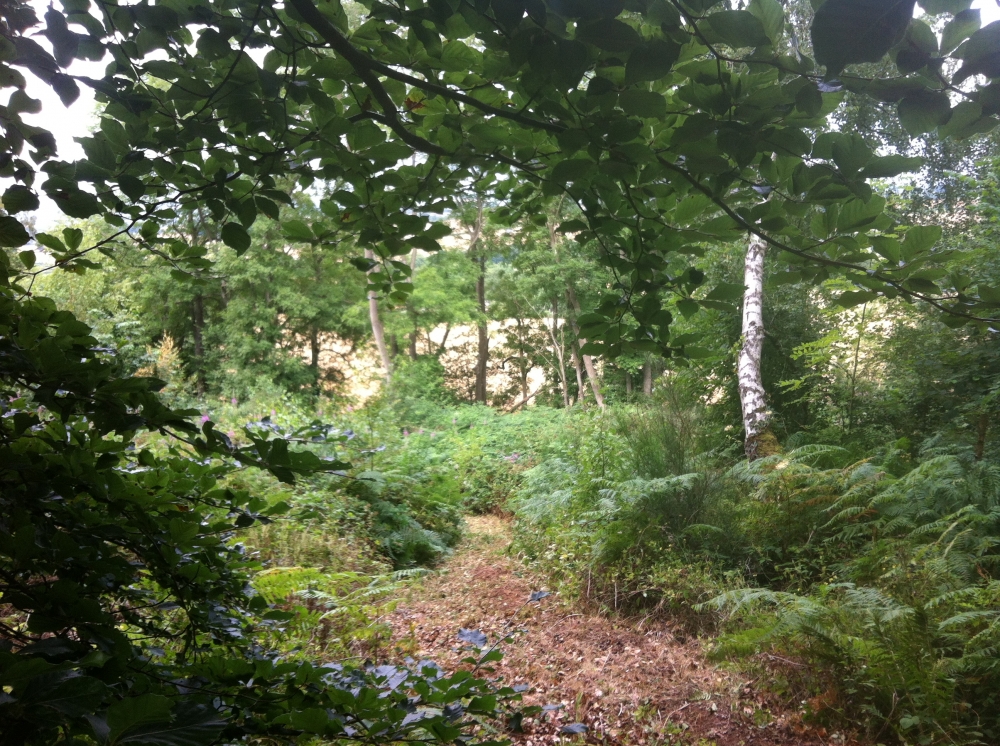 A wood of great natural beauty, best summarised by the sentiment of Lascelles Abercrombie, one of the local Dymock Poets from the early twentieth century, in his poem about the area, The Dream (Ryton Firs)
A bed for summer afternoons, this grass;
But in the Spring, not too softly entangling
For lively feet to dance on, when the green
Flashes with daffodils.
From Marcle way,
From Dymock, Kempley, Newent, Bromesberrow,
Redmarley, all the meadowland daffodils seem
Running in golden tides to Ryton Firs,
To make the knot of steep little wooded hills
Their brightest show: O bella età de l'oro!
Now I breathe you again, my woods of Ryton:
Not only golden with your daffodil-fires
Lying in pools on the loose dusky ground
Beneath the larches, tumbling in broad rivers
Down sloping grass under the cherry trees
And birches: but among your branches clinging
A mist of that Ferrara-gold I first
Loved in the easy hours then green with you;
Lascelles Wood forms part of Ryton Firs as mentioned in the poem and has many different tree species including young spruce and fir along with beech, hazel and ash. There are a number of more open areas allowing for sweeping panoramic views across to the Herefordshire border in the west. Although the ground flora here has become thick over time, a little labour soon creates the most delightful camping spots from which to fully appreciate the landscape. The opportunity here to reclaim part of such a wild environment offers great possibilities without compromising the natural habitat of the many birds and mammals that thrive here.
Despite its unspoilt setting, access to Lascelles Wood is excellent, as the recently repaired forestry track that leads to the entrance is of a high quality, suitable for a normal family car.
The surrounding area is characterised by its rural seclusion and extensive agriculture. Nearby the historic town of Ledbury is a useful staging post for woodland supplies and the landmark Cathedral City of Gloucester is within twenty five minutes.
These details were prepared by local manager Daniel Sharp
The purchasers of the woodland will be asked to enter into a covenant to ensure the quiet and peaceful enjoyment of adjoining woodlands and meadows.