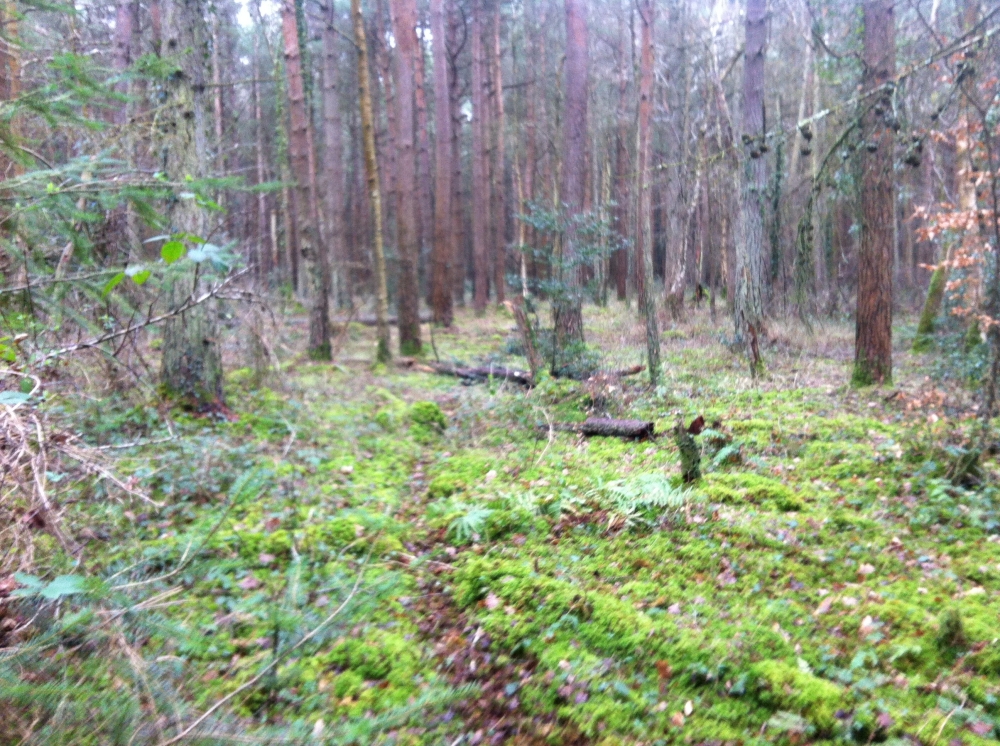 The scene at Liberty Wood is one unchanged over many years. Vivid green mosses and ferns thrive in the stillness of the chill winter wood where ancient banks and watery drainage ditches orientate the visitor as they explore the wood and enjoy the sense of freedom that gives the wood its name.
The gently undulating ground is full of interest to the keen wildlife observer. From the deer hoof prints (known as slots) that mark the animal tracks between the towering trees, to the tiny frame of the tree creeper disguised against the bark. These elusive birds have been spotted in the woods here in the winter and autumn and the preservation of their woodland habitat means that there is now a healthy and stable population in this area.
The Muntjac deer also thrives here. It lies low until disturbed at incredibly close quarters, when its chunky, squat frame moves with surprising agility through the trees with its tail held high and a distinctive barking alarm call.
The emergence from winter to the fresh greenery of spring is always a fascinating time in the woods. The woodland floor comes alive from the seemingly endless dullness of winter and the enthusiast can identify numerous woodland plants as they emerge; the Golden Wood Millet from the green shoots of spring matures into a lush shower of golden foliage, ferns unfurl from the damp shady hollows and bluebells thrive in the sunny clearings.
Beyond the boundaries of Liberty Wood neighbouring woodland is now enjoyed in private ownership. The wider surrounding area is made up of the dramatic landscape of the New Forest with extensive access to this National Park area of open countryside and with good access to the south coast and nearby Beaulieu for essential supplies before a retreat to the woods.
These particulars and plans were prepared by local manager Daniel Sharp.
The purchasers of the woodland will be asked to enter into a covenant to ensure the quiet and peaceful enjoyment of adjoining woodlands and meadows.
Boundaries:
Boundaries are indicated with orange markings that follow an old bank on one side, tracks on another and a line of stakes through the wood.