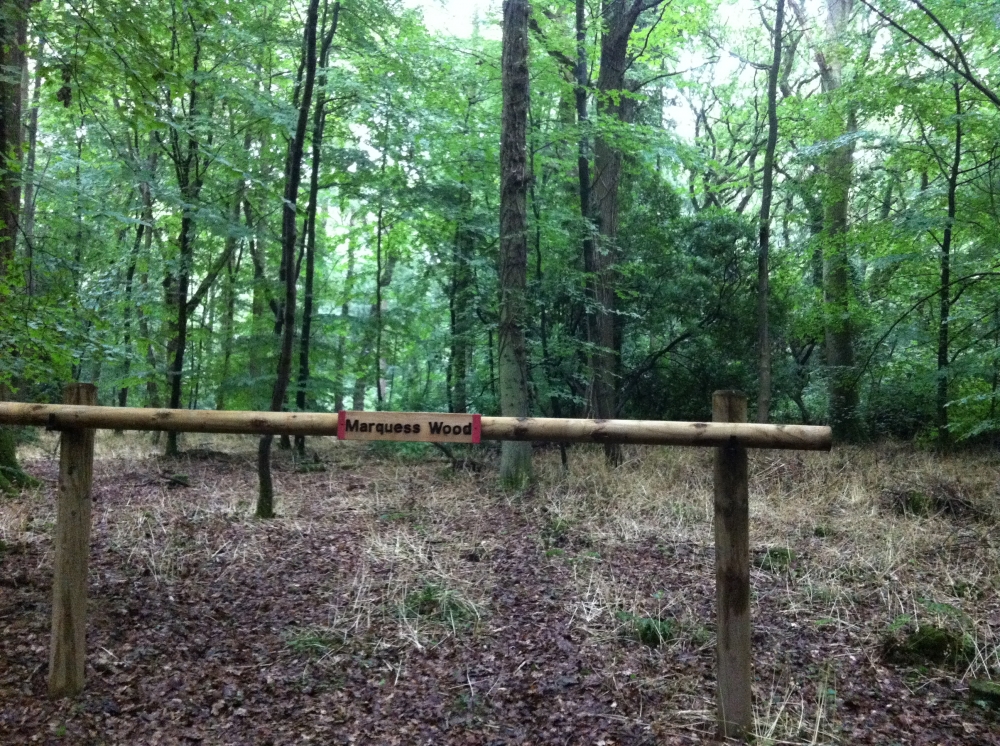 Marquess Wood occupies a peaceful location within The Cranbourne Chase and West Wiltshire Downs Area of Outstanding Natural Beauty. The primary purpose of the AONB designation is to conserve and enhance the natural beauty of the area, now and for future generations. The area has an important historic legacy from the Bronze and Iron ages, when the area became settled and large areas of pasture and arable farmland were created. The pastures of the Downs date from this period and basic woodland management was practised. In later times much of the land in this area was managed as part of the grand estates of the nobility from which Marquess Wood takes its name.
Within this diverse and precious landscape of rolling chalk grassland, ancient woodlands, chalk escarpments, downland hillsides and chalk river valleys Marquess Wood is a mixed woodland of beech, ash and some areas of mature conifer. There is a good proportion of impressive mature oak throughout the wood with its distinctive shape and numerous burrs, or 'burls'. These stress related growths on the sides of the trunks tell of a long life and ability to survive fungal attack, injury and virus.
There is great variety here of both tree type and age making for an unexpected encounter at every turn as young self seeded hazel and ash thrive amongst mature beech and spruce. Bright red berries on the holly and vivid pink flowering rhododendron also add colour and variety to the understory, whilst impressive blue blankets of bluebells cover the woodland floor in spring. The sunlight from neighbouring open fields penetrates deep into Marquess Wood at the southern edge, encouraging interesting varieties of ground flora along this boundary.
The local area is farming country and the nearby town of Warminster offers a range of small town services and a branch of Mole Valley Farmers a few minutes away is great for tools and forestry equipment of all types. Within half an hour in either direction you have Bath and Salisbury.
These details were prepared by local manager Daniel Sharp.
The purchasers of the woodland will be asked to enter into a covenant to ensure the quiet and peaceful enjoyment of adjoining woodlands and meadows.