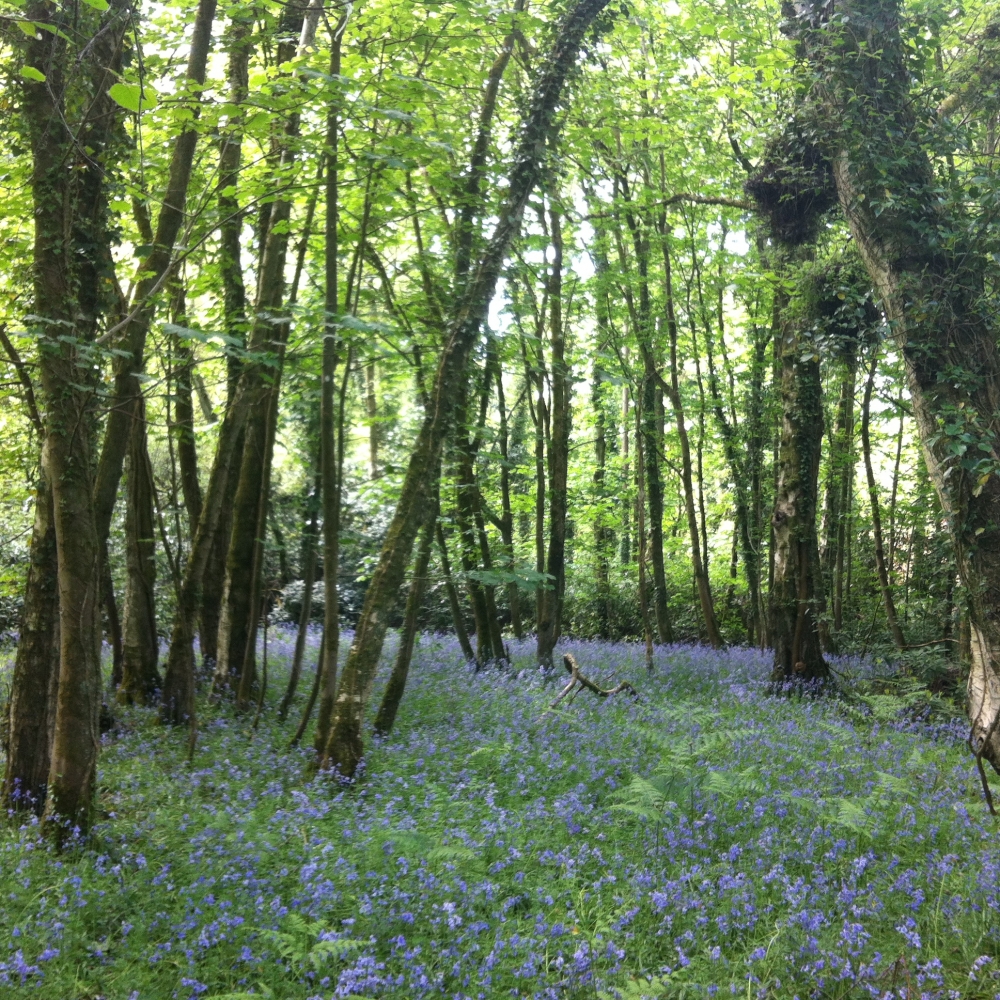 A newly improved track passes through an area of attractive surrounding woodland to the entrance to Middlecote Wood. From here a shimmering haze of spring bluebells spreads uninterrupted beneath mature oak, beech and birch in one of the most truly remarkable floral displays to found in a classic English woodland.
Middlecote Wood represents generations of careful stewardship, resulting in the woodland of today, where the finest specimens of oak, sycamore and birch have reached full maturity and their mighty boughs provide a dense canopy over the level, uncluttered forest floor, where the bluebells can thrive.
Generous areas of open clearing are the perfect choice to spend evenings with family and friends around the campfire listening for the sounds of the living woods at night.
Elsewhere in the woods dense patches of rhododendron provide perfect daytime cover for slumbering roe deer beneath the brilliant pink flowering blooms and the dense hanging clumps of 'witches broom'. This odd woodland phenomena is the proliferation of shoots from one point on the tree to create what can sometimes be confused for a nest.
The nearby town of Warminster sits within the rolling chalky downlands of the West Witshire and Cranbourne Chase Area of Outstanding Natural Beauty. After a long history of mixed fortune the town enjoyed a period of prosperity as a wool town in the eighteenth century when local families such as the Middlecote family came to prominence as local business people and left their mark on what is nowadays a thriving market down. Nearby Longleat Estate and Centreparcs bring people from all over the country to enjoy the attractions of this rural environment.
These details were prepared by local manager Daniel Sharp.
The purchasers of the woodland will be asked to enter into a covenant to ensure the quiet and peaceful enjoyment of adjoining woodlands and meadows.