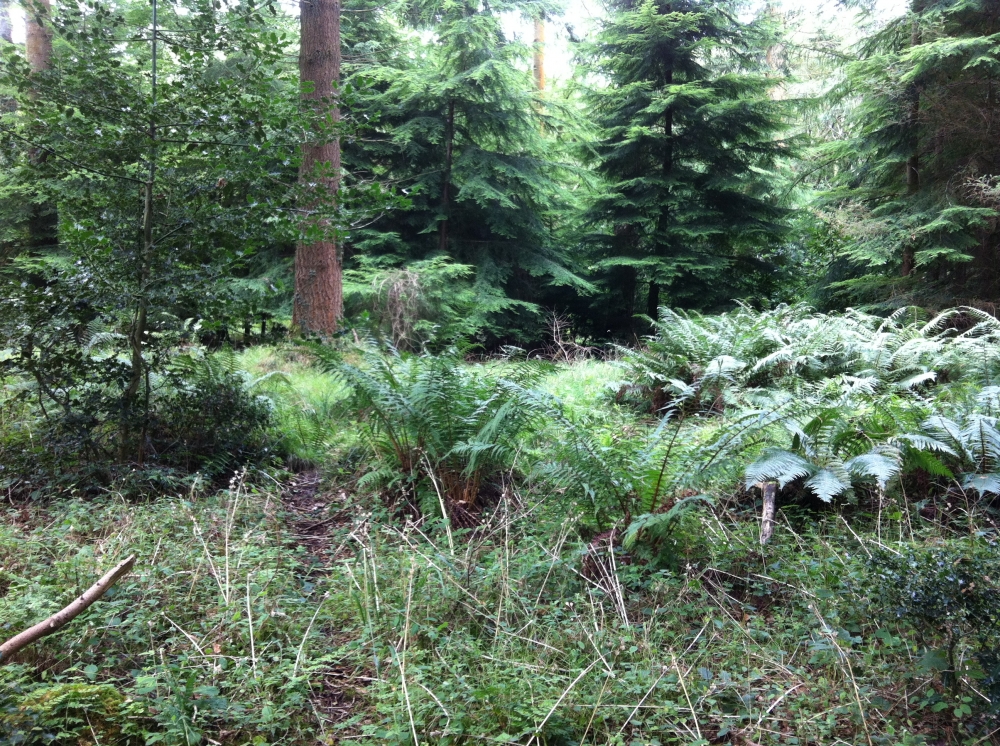 The wood takes its name from a nearby combe or valley in the parish of Warminster. Oxendene Wood tells of a long tradition of agriculture in the region, from the days long before mechanised farming when beasts of burden were used to work the land. Over time, pronunciation has corrupted place names and our language and spelling has evolved to give us many of the names of villages and local landmarks that we see today.
The wood here indicates a long history of continuous tree cover. Although most recently there are stands of conifer, amongst these are more mature specimens of oak and birch. The ground is covered with delicate, vivid green moss clinging to old stumps and the intricate tiny leaves of Wood Sorrel adorn the forest floor. This plant, sometimes known as Fairy Bells, thrives where the ground has been undisturbed and can be enjoyed for its sharp citrus taste as an edible salad leaf.
The presence of sensitive woodland flora speaks volumes of the unspoilt and peaceful environment to be enjoyed at Oxendene Wood. Open areas lead into denser thicket of fern and flowering rhododendron...and then in the next steps into grassy clearings where the roe and munjac deer can graze in seclusion.
Access to the wood is very easy as a well made track leads from a quiet country lane. There is a locked gate from the lane for which the new owner will have a key.
Within easy reach is the market town of Warminster and a branch of Mole Valley Farmers is handily located about 10 minutes away, where a stock of woodland tools and supplies can be found before embarking on a camping trip or woodland project.
These details were prepared by local manager Daniel Sharp.
The purchasers of the woodland will be asked to enter into a covenant to ensure the quiet and peaceful enjoyment of adjoining woodlands and meadows.