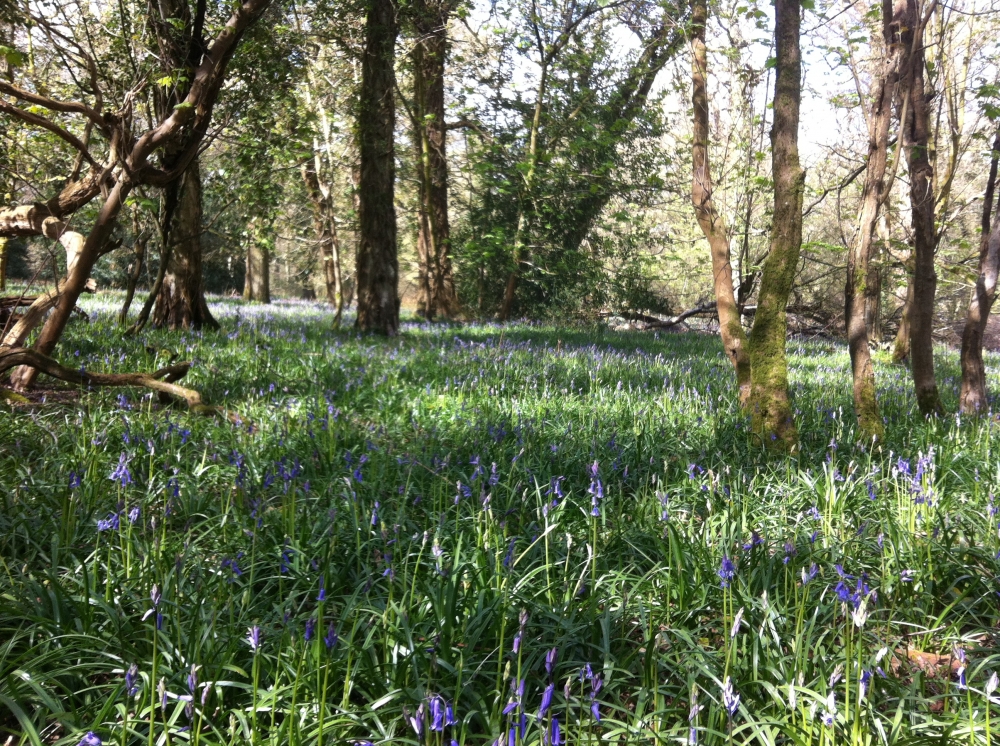 Pitmead Wood is a woodland of many distinct characters. From the entrance the scene is typical of the classic English woodland of towering oak, holly and beech set amidst broad grassy clearings and the shimmer of spring bluebells. Venturing further into the wood old woodland rides lead through stands of mature conifer where the understory changes to dense thicket and bracken that provides the ideal refuge for the many roe deer that have made this their home.
At its eastern boundary Pitmead Wood offers yet another dramatic change. Emerging from the dense tree line into a parkland setting of open grassland where there are expansive oak specimens that have been allowed to thrive in the open space. A perfect spot for a picnic or to set up camp. Alternatively there is plenty of scope here for grazing, replanting or simply to enable the wildflowers to flourish unhindered.
The wood here is named after an area of common meadow, known as Pit Mead, that originally formed part of the parish of Warminster. For centuries local herdsmen would bring their livestock to graze on the lush pasture beside the river Wyle where evidence of human activity has been found from as far back as the Iron Age.
The wider area surrounding Pitmead Wood is characterised by small rural villages and the outstanding natural beauty of the West Wiltshire Downs and Cranborne Chase. Access to the area is made easy by the A36 and there are a range of services in the historic town of Warminster just a few miles away.
These details were prepared by local manager Daniel Sharp
The purchasers of the woodland will be asked to enter into a covenant to ensure the quiet and peaceful enjoyment of adjoining woodlands and meadows.