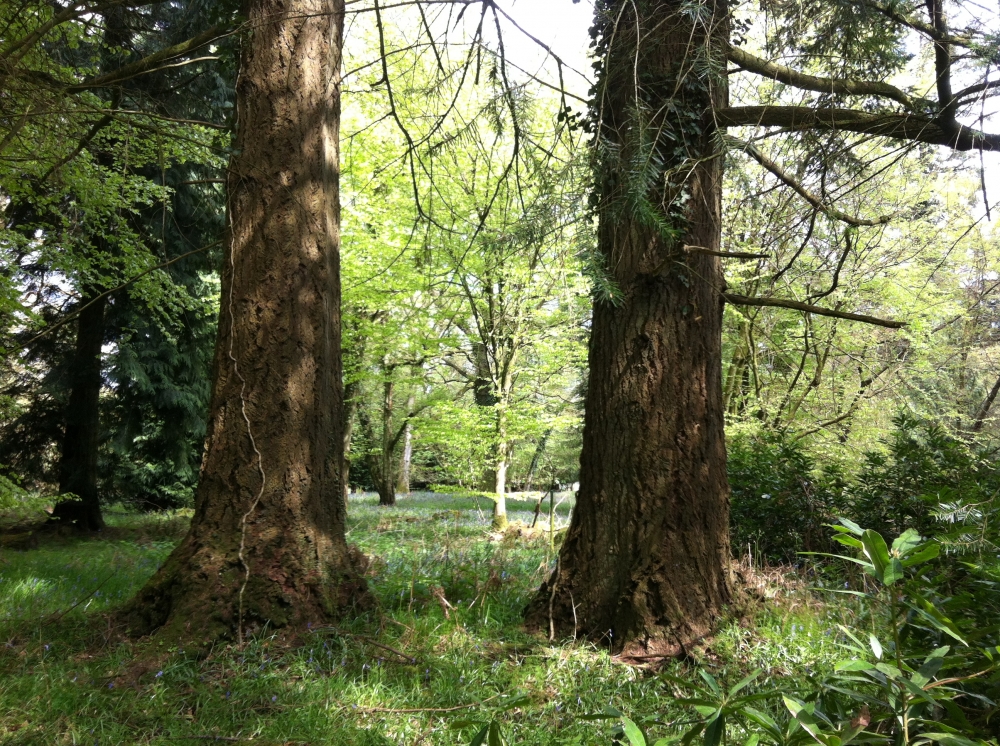 Quercus Wood offers a great opportunity to experience the joy of woodland ownership in the most enchanting of surroundings.
An abundance of nature awaits here to be enjoyed; from the sunny glades illuminated by spring bluebells; to the truly gigantic Scots pines and oak that have overseen the forest for centuries. Quercus Wood is securely cosseted amongst other adjoining woodland and is the last opportunity for the time being to own woodland in this most delightful of settings as all the surrounding woodland is now in private ownership.
Quercus is the Latin name for oak trees of which the best known is the English or Pedunculate oak, Quercus robur. The wood is named after the oak tree as there are a number of fine specimens dominating the mature canopy within this most attractive and diverse woodland.
A rich variety of mature deciduous trees including beech, birch and ash can also be found within Quercus Wood, interspersed with Scots Pine and Douglas Fir. The secluded location along a well maintained track and away from human habitation provides excellent cover for more timid bird-life including the Tawny Owl, European Honey Buzzard and Dartford Warbler.
The woodland is a constantly changing environment throughout the year, from snow drops emerging under the watery winter light to bluebells and wood anemones in the mellow spring sunshine. After the lush green of summer the fertile autumn ground spawns fungus varieties from shaggy ink caps (Coprinus comatus) to the slipper toadstool (Crepidotus mollis).
The extensive areas of forest in the countryside surrounding Quercus Wood have been long enjoyed as the preserve of the landed classes of local country estates but visitors can now come to enjoy this unique landscape as part of the nearby attractions of Longleat and Centre Parcs.
These details were prepared by local manager Daniel Sharp
The purchasers of the woodland will be asked to enter into a covenant to ensure the quiet and peaceful enjoyment of adjoining woodlands and meadows.