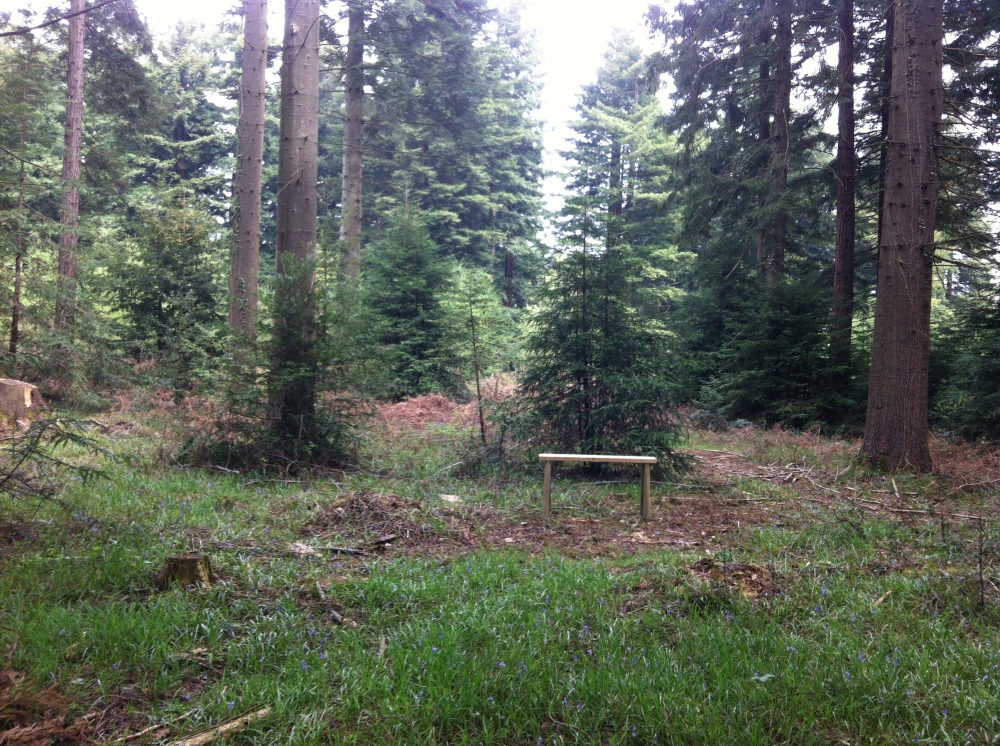 It is an exciting and relatively unusual addition to the English woodland landscape to find a healthy grove of Coast Redwoods (sequoia sempervirens) sheltered amongst surrounding private woodland deep in the Gloucestershire countryside. The presence of these woodland giants is a noteworthy feature and although compared to the ancient growth examples of West Coast United States and Canada, they are well short of full maturity but are still of awe inspiring proportions. Enough light filters through the high canopy to encourage a flush of spring bluebells and woodland grasses in well lit clearings and to support an understorey growth of a number of self seeded trees that have become established in recent decades.
This woodland continues to surprise as you progress further into the inviting cover of the dense canopy and emerge into an area of mixed broadleaf woodland of young birch amongst some fine examples of mature oak. This thick ground cover is ideal browsing territory for a healthy population of resident deer and the occasional night time activity of wild boar. A series of winding pathways runs through the wood to provide access throughout and this could be further improved or maintained as the preserve of the animal kingdom.
A well constructed woodland track runs directly to the entrance to Redwood Copse and continues along the southern boundary, where further access points into the wood could be developed if required.
There is little here to disturb the peace as the woodland is located well away from roads and there is a remarkable absence of the intrusions of modern life. There are a number of low intensity public footpaths in the area, one of which in theory passes through a corner of Redwood Copse but the occasional walkers often prefer the easier route along nearby access tracks at the boundary.
This is a quiet area of the country with only scattered farms and occasional small villages in the immediate proximity. Gloucester and access to the M5 is however an easy drive away, of approximately 15 minutes, where extensive resources for the small woodland owner are available.
The purchasers of the woodland will be asked to enter into a covenant to ensure the quiet and peaceful enjoyment of adjoining woodlands and meadows.