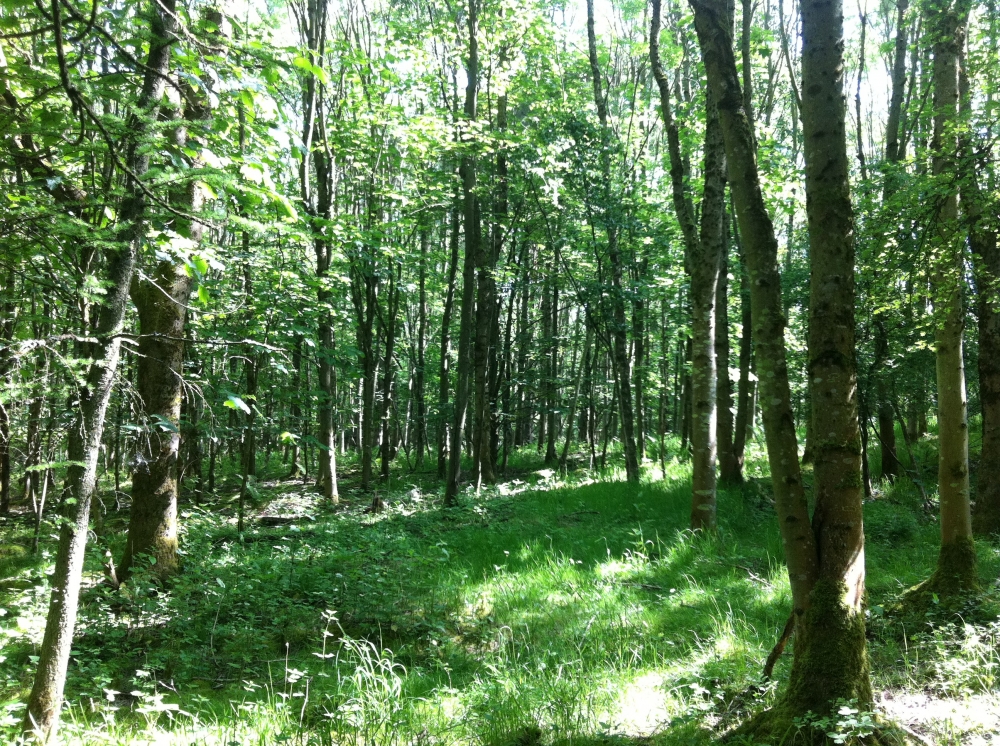 The access track to Skylark Wood wends its way deep into surrounding privately owned woodland before emerging unexpectedly into a large area of tree fringed meadow in this most secluded of settings. Boundary marker posts denote the substantial extent of open ground that comes with Skylark Wood, which consists of approximately half woodland and half pasture. There is also a woodland pond providing further attraction for both wildlife and human visitors.
Access directly into this open area of meadow at the corner of the wood provides ample parking and plentiful space for loading the densely stocked timber from the adjacent woodland. The ash and birch now being an ideal size for processing for wood fuel.
Skylark Wood is a camper's delight. The area of open meadow at the wood's edge catches the afternoon sun as it filters through the tree line and provides the perfect place to enjoy evenings around the campfire. From here the timeless spectacle of browsing deer, a hovering skylark, the call of the Barn Owl and the subtle sounds of the woodland at night can be enjoyed.
This type of grassland can provide valuable habitat for a large number of rare and declining plants including many species of orchid and other flowers including Pasque Flower and Cotswold Pennycress. Limestone grassland also supports nationally rare butterflies such as the Chalkhill Blue and the Duke of Burgundy. It is the continuing protection of grassland and meadow flora that will restore much of the biodiversity that has been lost in recent years from the erosion of this habitat by modern farming methods and over-browsing by deer.
Beyond the boundaries of Skylark Wood neighbouring woodland is now enjoyed in private ownership. The wider surrounding area is made up of open countryside but with good access to the towns of Redditch and Bromsgrove nearby for essential supplies before a retreat to the woods.
A short stroll from Skylark Wood the Worcester and Birmingham Canal goes through the landscape as it has since 1815 when it was constructed to facilitate the journey from the workshops of Birmingham to The River Severn at Worcester and the developing world beyond. A short stroll along the canalside will bring you to Tardebridge locks, the longest in the country with just over thirty locks in the space of two miles.
These particulars and plans were prepared by local manager Daniel Sharp.
The purchasers of the woodland will be asked to enter into a covenant to ensure the quiet and peaceful enjoyment of adjoining woodlands and meadows.