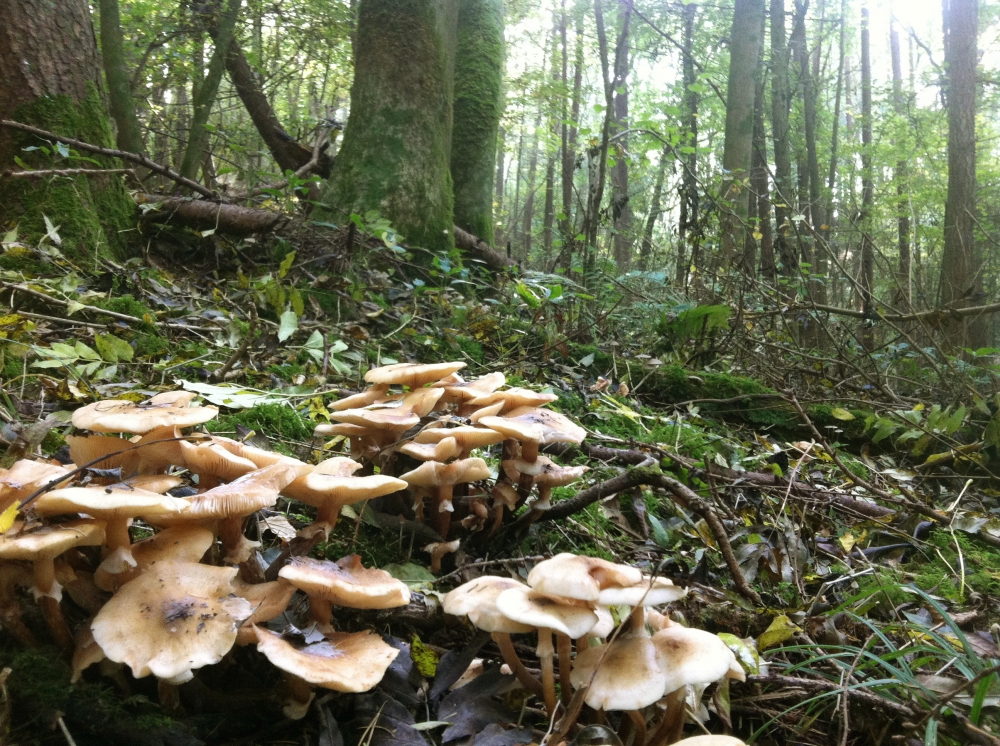 Weir Wood slopes gently down the side of the Avon valley and enjoys access through surrounding private woodland along a good woodland track.
Upon arriving at the wood the tranquillity of the environment is at once apparent to the visitor. Follow the path from the parking area through the fringes into the inviting interior and you will enter another world of forest creatures and woodland flora. From the carpet of soft moss beneath the ancient beech and Douglas fir to the clumps of sedges and arum, or 'Lords and Ladies', there is plenty here to discover. As you progress through the dense wood the conifer gives way to an area of broadleaf tree types consisting mainly of oak, birch and hazel.
There are stunning views from the wood's edge down the Avon valley towards Bath and the old weir at Warleigh that provided an impartant crossing point in years gone by. The nearby wetland along the banks of the river is a great benefit to the wildlife; providing important habitat for insects. The White Admiral butterfly has been spotted fluttering through the wood catching the shafts of sunlight that filter through the tree canopy upon its translucent wings. Roe deer are also a common sight here. Sometimes referred to as the fairies of the wood these delicate deer are browsers and nibble on choice stems as they drift undisturbed through the woodland.
With no public footpaths through it, Weir Wood is an ideal place in which to escape and a peaceful place to spend the night camping or to have a family picnic away from all the hustle and bustle of modern day life.
From within Weir Wood it is hard to imagine that the historic city of Bath lies just a few miles to the west and is within an easy walk. The wider area has plenty here to offer the woodland owner, with nearby access to the Kennet and Avon Canal the stunning scenery of the Cotswold Area of Outstanding Beauty and the splendour of Georgian Bath.
These details were prepared by local manager Daniel Sharp.
The purchasers of the woodland will be asked to enter into a covenant to ensure the quiet and peaceful enjoyment of adjoining woodlands and meadows.