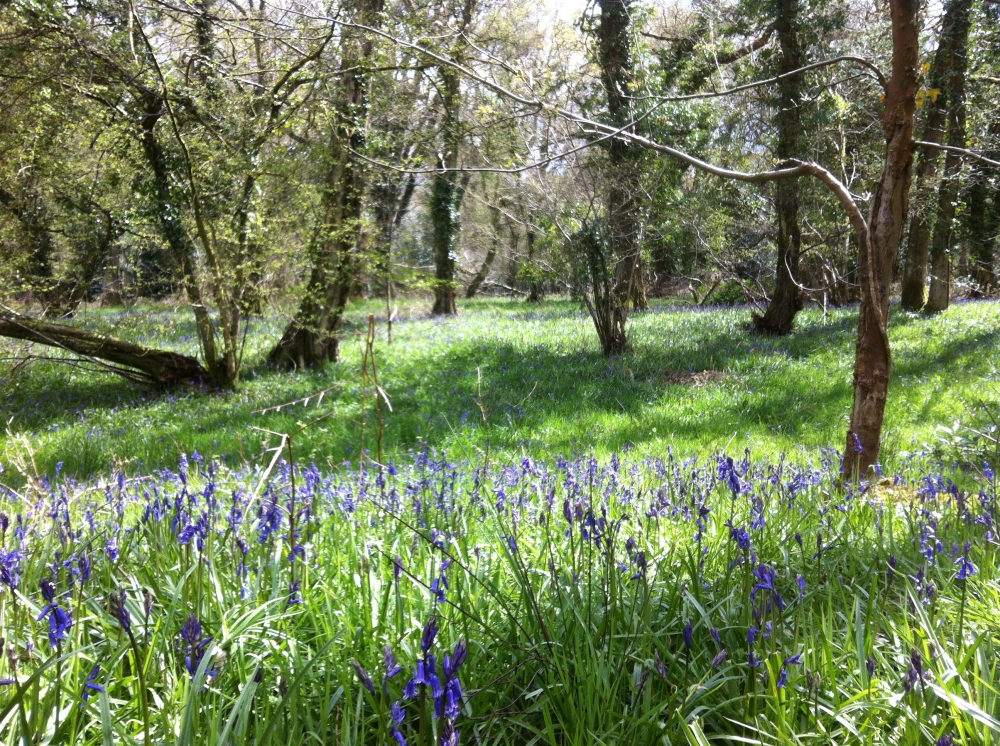 On a sunny spring day when Were Wood is alive with activity there can surely be few places that are more engaging for the visitor to enjoy the natural delights of the forest.
Brimstone butterfly warm there newly formed wings on emerging grassy stems; bluebells proliferate across the forest floor and the air is filled with the calls of the song thrush. Further into the wood and the roe deer lie hidden in the thicket of flowering rhododendron and stir only when the fading sun brings them out to graze on in the grassy clearings.
Nature can be enjoyed here at very close quarters and the mature open nature of this wood make for ideal camping clearings where large oaks dominate smaller holly and hazel. With more practical considerations in mind there is plenty of wood fuel for the campfire or burner and good access all the way to the wood via newly improved woodland tracks.
The river Were forms a looping bend where the chalky uplands of Salisbury Plain and Cranbourne Chase meet the river valleys of the Wyle and Were. From this geographical feature the town of Warminster grew up and took its name, becoming significant in the eighteenth century as a regional centre for the wool trade.
Lying near the north west corner of Salisbury Plain, Were Wood is situated within the Cranborne Chase and West Wiltshire Downs Area of Outstanding Natural Beauty. This area although peaceful and rural in character is home to the popular visitor attractions of the Longleat Estate, Centreparcs and Stonehenge.
These details were prepared by local manager Daniel Sharp
The purchasers of the woodland will be asked to enter into a covenant to ensure the quiet and peaceful enjoyment of adjoining woodlands and meadows.