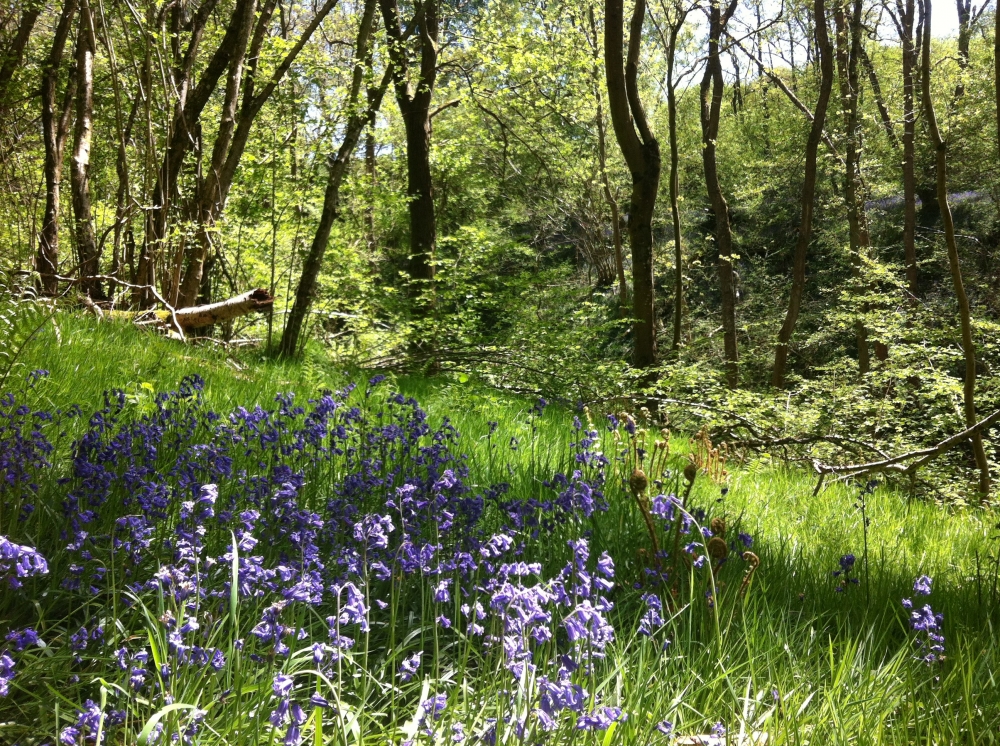 The area around Wyche Wood consists of the gentle undulations of the Shropshire Hills on the border with Worcestershire. These mineral rich hills were once mined for iron ore and characterised for generations by traditional farms and numerous small villages. The Wood takes its name from the Wyche cutting, a pass through the Malvern hills to the south that formed part of an iron age salt trading route that passed nearby.
Access to the wood is along a newly renovated access track that leads you through other privately owned woodland to the entrance to Wyche Wood. At this point there is a generous clearing for parking and setting up base camp before venturing deep into the wood where the landscape offers great topographical variety from the level areas at the northern edge where it follows for a short distance the Bewdley to Tenbury Wyre Forest line that was a casualty of Dr Beeching's railway rationalisations in the early 1960s.
Within Wyche Wood a small seasonal stream meanders through the valley floor where it has cut a deep gorge though the wood amid an interesting array of ground flora.
There is a variety of tree species including oak, beech, ash and birch along with numerous holly trees ancient symbol of Christianity and fertility. The occasional Scots Pine can also be found. Hazel coppice is much in evidence and for the forestry enthusiast is a valuable and versatile resource for woodland crafts.
A variety of woodland creatures inhabit Wyche Wood including deer and woodpecker. There are also stoat and weasel in the area although sitings of these elusive creatures are far less likely.
Nearby is the attractive market town of Cleobury Mortimer, which is a good staring point for further exploration of the nearby Wyre Forest. Today this thriving market town has a range of everyday facilities.
These particulars and plans were prepared by local manager Daniel Sharp.
The purchasers of the woodland will be asked to enter into a covenant to ensure the quiet and peaceful enjoyment of adjoining woodlands and meadows.
Boundaries:
Boundaries are indicated with red markings on posts and trees. To the north and east the boundary is the old post and wire fence from the former railway line and this follows round to where it meets the fenced boundary with open fields and a further stock proof fence along the southern boundary as it runs through the woods. The eastern boundary at the entrance is marked with coloured marker posts running through the wood.