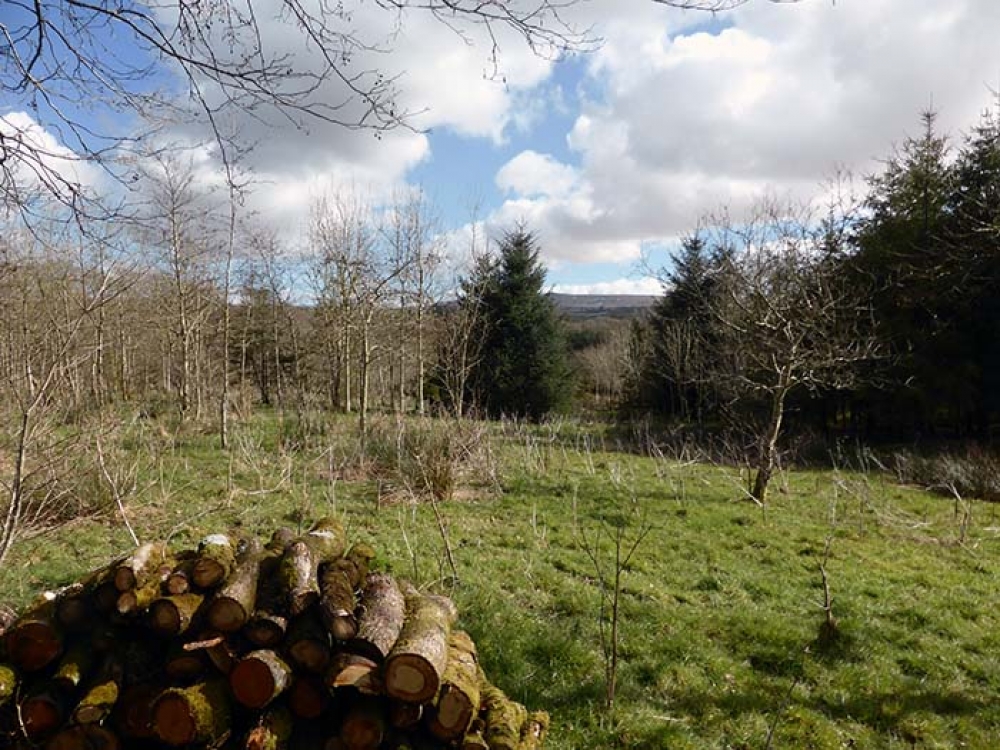 Oakley is the name of a nearby farmstead, but in addition to this, the woodland name is derived by breaking down the components: oak - the mature oaks which can be found along the northern boundary and in a belt along the eastern side and ley - an area of grassland or pasture, which this land was prior to the creation of the woodlands around 20 years ago.
One particular oak along the northern boundary-bank has graceful boughs extending out into the woodland, creating a lovely area of shade and shelter beneath, a great spot to sit a while, look and listen to all there is around you.
The oaks to the east of the woodland create a habitat which contrasts with the new planting in the central area (of oak, ash, alder and more) and are especially popular for roosting songbirds, owls and buzzards, whilst a woodcock erupting a few paces in front of you can be as big a surprise for the visitor as for the bird!
Between the two is a long strip of rough grassland, offering yet another different habitat and frequented - as well as by the woodcock - by red and roe deer, rabbits, foxes and badgers.
The variety and contrasts between the different habitats in Oakley Wood will provide endless interest as you explore and get to know the woodland throughout the seasons. The habitats also offer the opportunity for a range of activities; from firewood gathering among the mature trees to nurturing the younger plantings and perhaps coppicing some of the hazel within the woodland and along the boundary banks.
All of the above is complimented with the views out towards Dartmoor which provide a wonderful backdrop.
Particulars and plans were prepared by our local manager, Dick White.
The purchasers of the woodland will be asked to enter into a covenant to ensure the quiet and peaceful enjoyment of adjoining woodlands and meadows.
Boundaries:
All boundaries are indicated with pink ​markings on posts and trees.
All four sides of Oakley Wood are bounded by mature hedge-banks.