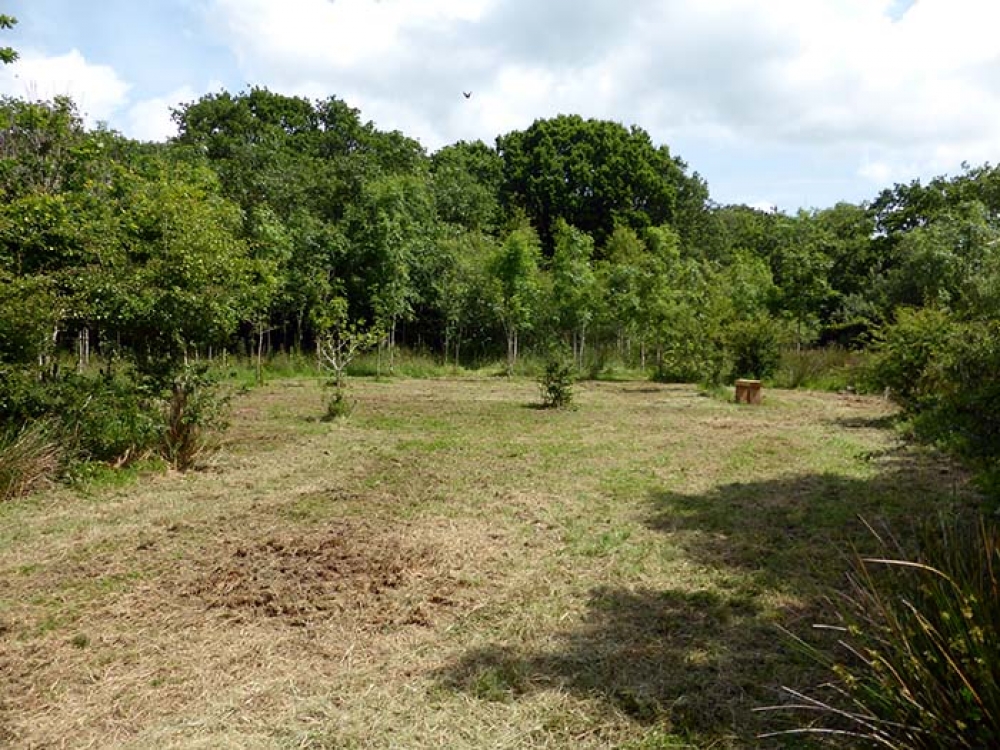 For anyone looking for a woodland offering variety and a mix of habitats, Pittsworthy Wood could be just the place.
Named after Pittsworthy Farm, which lies just to the east, the wood is part of a larger area of privately owned woodlands, much of the area having been planted on farmland under a Woodland Grant Scheme around 15 or so years ago.
From the woodland's private entrance gate - accessed via a well-made track which runs through the woods from the roadside access gate - a broad grass ride leads you through areas of young broadleaved trees: oaks, ash, cherry, sweet chestnut and hazel for the most part, with narrower tracks taking you along the western and southern sides of the woodland.
Towards the far end of the ride there is a clearing on level ground, whilst other open grassy areas around the woodland fringe would be great places to set up camp or undertake for example green-woodworking projects; the mature hedge-banks along the southern and eastern sides of Pittsworthy Wood contain a high proportion of hazel. So, if you want to learn about and practice coppicing, producing your own coppice products (anything from pea-sticks to besoms - or maybe just firewood), this could be the place to do it. Long stretches of the hedge-bank near the southern boundary would lend themselves well to being 'pleached' (in local parlance) - otherwise known as hedge-laying.
The northern part of Pittsworthy Wood is a fantastic place to explore and discover, with its mature broadleaved trees lining the banks of a stream which meanders along from east to west. The many twists and turns in the course of the waterway create pools and backwaters, secret places which attract creatures great and small - from deer to damsel flies.
Songbirds abound; walking from one end of the main ride to the other you may see and hear blackbirds, song thrushes, robins, wrens, blue tits, willow warblers and more.
There is just so much to see, do and experience in this flourishing young woodland that you'll want to spend all your spare time there, and more.
Particulars and plans were prepared by our local manager, Dick White.
The purchasers of the woodland will be asked to enter into a covenant to ensure the quiet and peaceful enjoyment of adjoining woodlands and meadows.