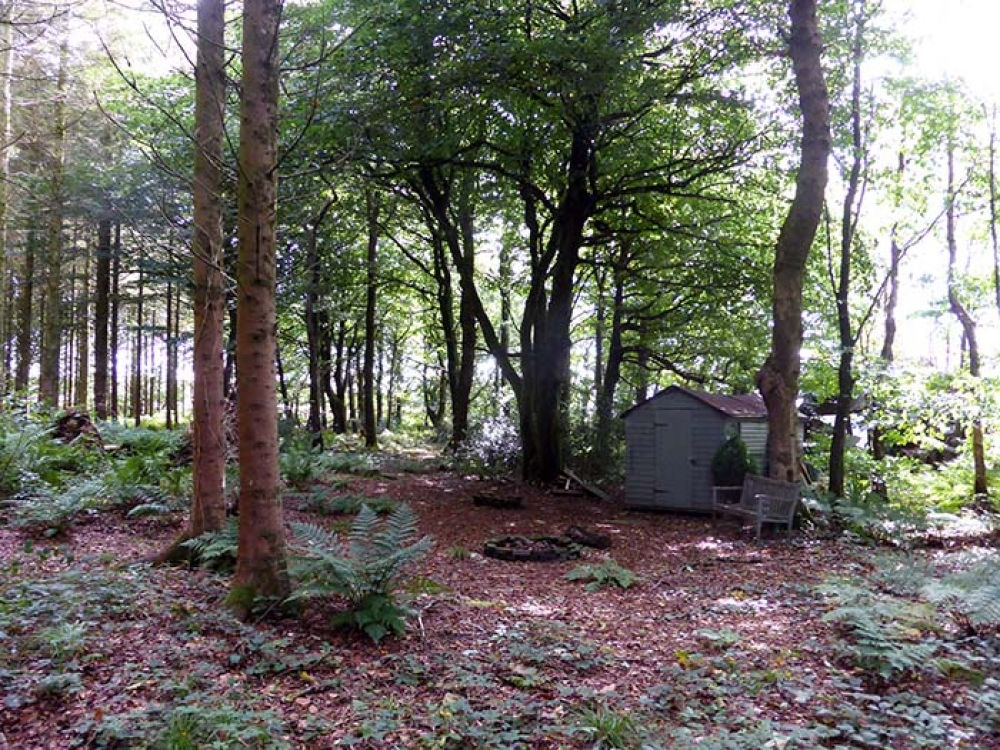 Treven Wood [named after a nearby farmstead] is easy to reach both in terms of road access and, being only 80 or so yards walk along a level track which runs from the roadside entrance gate, just as simple once you are at the woodland. Within Treven Wood there are plenty of tracks around and across the woodland to enable you to get about without difficulty.
There are two distinct parts of the woodland the first being made up of Norway spruce, planted around 1980 which have grown on to a good size. This area was partially thinned some years ago but there is the potential – if desired – for further thinning. Note however that sparrow hawks are known to nest here regularly, so care should be taken with the timing of any felling.
The second area consists of mature broadleaved trees (predominantly beech, but with some sycamore, oak and ash), particularly in the north-west corner of the wood and along the northern boundary area, where there are lots of young beech and an understory of holly and some hazel.
It is within this part of the woodland that 'base camp' has been established, with benches, a fire-pit, a decent sized shed and a loo, all clustered in a lovely clearing beneath the beeches.
The whole wood is on level, well-drained ground making it easy to get around and to work in – or simply to choose a sunny spot to sit and enjoy the views out across Bodmin Moor (www.bodminmoor.co.uk) from the western boundary area.
There is a small 'man-made' wildlife pond in the south-east corner of the wood, in need of some tlc, but which once renovated, would provide a convenient drinking place for the deer, badgers and foxes which are known to frequent the woodland.
Treven is a smashing little woodland, ideally suited for a family seeking outdoor activities and adventures, firewood collection and much more besides.
Particulars and plans were prepared by our local manager, Dick White.
The purchasers of the woodland will be asked to enter into a covenant to ensure the quiet and peaceful enjoyment of adjoining woodlands and meadows.