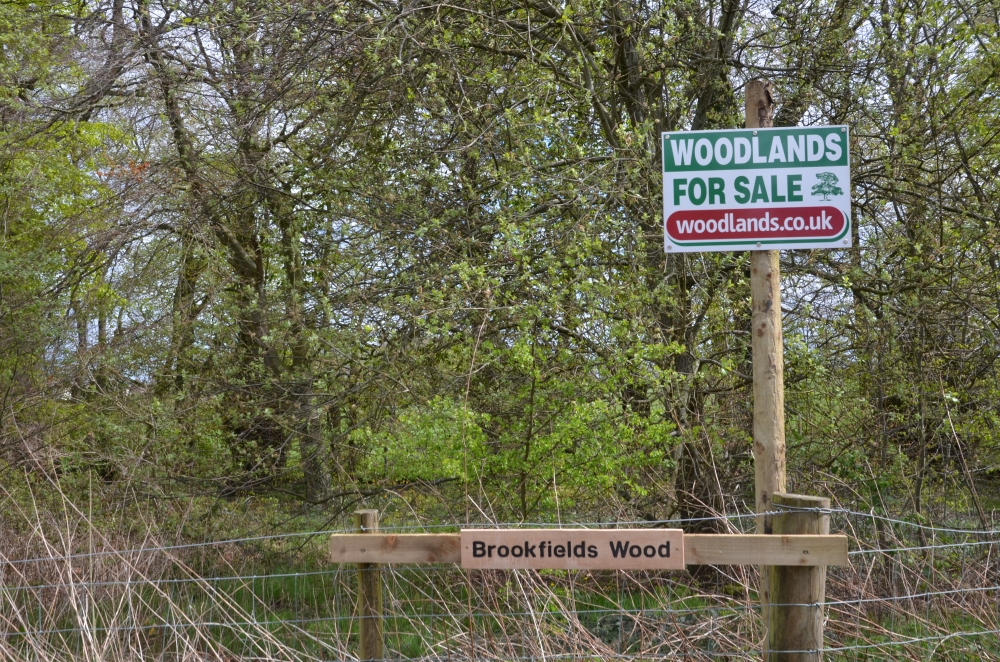 Brookfields Wood is situated just outside the market town of Wigton in Cumbria, comprising of two sections accessed and divided by the minor road that services Brookfields. The road is included in the sale but as it has been adopted by the council there are no maintenance obligations.
The woodland is quite level and easily entered via gaps in the fence line as indicated on the detail map. Once within the wood walking through is a pleasant trouble free experience. The grassy floor is dotted by a variety of clumps of wild flowers. Daffodils, coltsfoot and bluebells are evident in spring and early summer with the occasional garden escapee adding to the variety. Hawthorn and cherry add their blossom to the display and provide vital understory habitat.
The land was formerly occupied by Brookfield Quaker school which explains the presence of several majestic and mature trees within the wood. A large horse chestnut stands alongside several impressive limes, a tree often found within the grounds of large buildings in Cumbria. Oak, sycamore and beech add to the variety with naturally succeeded willow and birch giving further welcome diversity. A small stream runs along the eastern boundary, its banks fringed with edible and medicinal wild garlic.
A haven within the local landscape of farm grassland, and rural housing, the woodland is home to a large and varied population of birdlife.
This is an excellent opportunity to acquire woodland with great potential for a variety of amenity uses. Viewing is strongly recommended and you are welcome to visit at your convenience during daylight hours.
NB: The land is being sold as woodland. In the event of planning approval(s) being granted for alternative use within a period of 25 years from the date of completion, the buyer will pay to the seller a sum equivalent to 50% of the uplift in value between the current use value and the open market value with the planning approval.