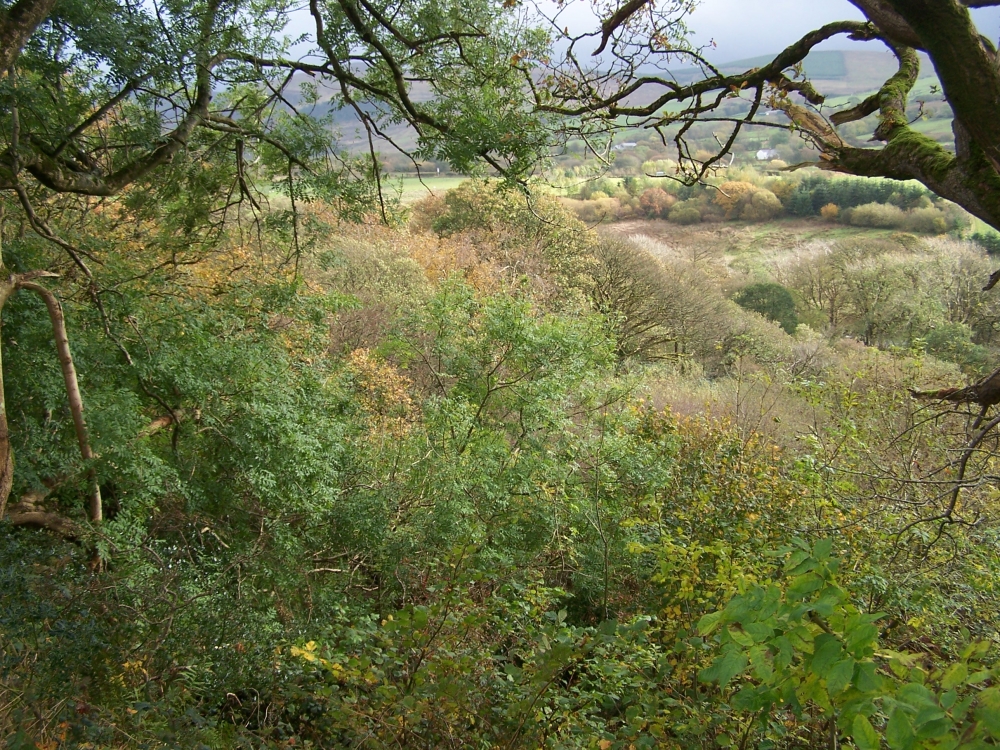 Not least among Ickenthwaite Wood's interest and appeal, is its superb biodiversity: a site of former ancient woodland dating at least as far back as the 1600s, most local broadleaf species are well represented here. Birch and hazel, towering oak and sycamore all provide a glimpse into how natural woodland would once have covered most of Britain. Hawthorn and mountain ash are scattered across the wood and provide food for the foraging birds to stock up on in preparation for the lean times of winter.
A small stream runs through the wood which supports ferns and mosses as well as a wide variety of invertebrates: dragonflies and butterflies flit through the understorey, ever restless in the hunt for food.
Local wildlife has no hesitation in setting up home here. Buzzards nest high in the canopy, that now elusive creature the red squirrel forages the woodland floor, while transient roe and red deer follow well established pathways. Nuthatch, goldcrest, wren, great and blue tit and wagtails have all been seen here enjoying the rich feeding opportunities of this ancient wood.
From the ride stop entrance a path winds up through the woods to a vantage point and bench. A stop is recommended, to take in the views across the Lake District National Park and the fells surrounding Ennerdale Water.
Ownership of this wood would give an investment into the future, with unbounded opportunities for conservation, camping or simply enjoying the peace and tranquillity of the great outdoors.
With the charming village of Ennerdale bridge not 4 miles away, this is a quiet and little-visited corner of the Lake district. Nearby Ennerdale water is rated as Cumbria's most secluded lake. Having said that there are plenty of B&Bs and pubs serving the local community and the St Bees to Robin Hood's Bay coast to coast path, which passes to the north of the wood.
Local history : Until quite recently the wood was managed by coppicing; this was part of a wider industrial activity producing charcoal and timber for bobbin making. Ickenthwaite could easily slip back into the productive activity of coppicing. Also in the wood, higher up its slopes, are the foundations and remains of an old brick hut, that was once the dedicated store for explosives to be used in a quarry; all part of the rich industrial history of the area.
A local legend holds that a mysterious sheep mauling animal, the girt dog of Ennerdale, met its end very nearby, if not in this very woodland.
Sporting rights: These are owned and included with the land.
Access: Is off a quiet country lane along a solid track, where there is a full right of way (suitable for most cars) to the woodland entrance leading to internal paths, clearings and parking.
The purchasers of the woodland will be asked to enter into a covenant to ensure the quiet and peaceful enjoyment of adjoining woodlands and meadows.