Bodgers Wood - SOLD, Devon - Nearly 1 ¾ acres, £25,000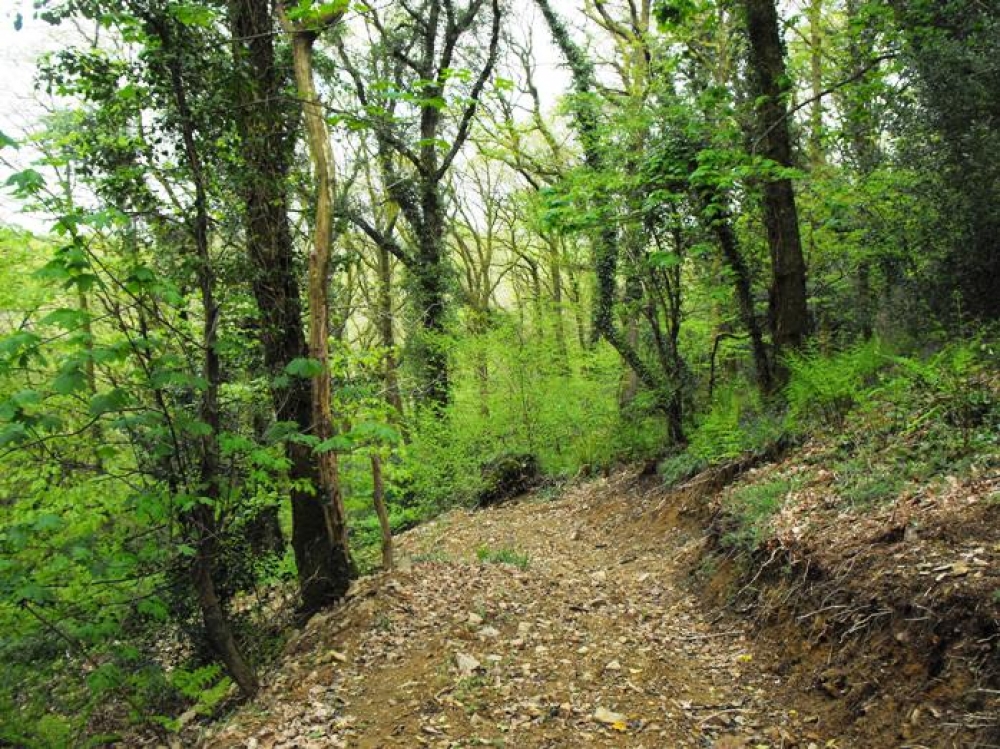 Bodgers Wood is ideally suited for green woodwork or many other outdoor activities including wildlife enjoyment and family camping. There is a good sized level area at the entrance that is the base of an old quarry area. There is room to park here and even enough space for a small campervan.
Mature trees include towering oaks, ash, mountain ash, beech and clusters of hazel. Whilst at ground level bluebells adorn the southern edge of the woodland.
Wildlife abounds with foxes badgers and deer frequent visitors whilst the air is filled with the distinctive sound of the thud thud thud of a woodpecker looking for beetles within the bark of a tree.
The purchaser of Bodgers Wood has the added bonus of the use of a private riverside picnic area to the north east of the woodland. This space is only for use by the owners of Bodgers Wood and the few neighbouring woodland owners.
The woodland has derived its name from the ancient art of 'bodging' which is a highly skilled form of green woodturning that used to be carried out within a woodland. Bodgers would live almost a nomadic lifestyle carrying out a season of work living in a 'bodgers hovel' or shelter of poles with a thatched roof. Bodgers would make chair legs and cylindrical parts for chairs and these would be supplied to a framer and benchman, who would complete the chair making process.
The art of bodging is many hundreds of years old and is found within works of Shakespeare:
With this, we charged again: but, out, alas!
We bodged again; as I have seen a swan
With bootless labour swim against the tide
And spend her strength with over-matching waves.
Henry VI, part 3, Act 1, Scene 4 - Shakespeare
There are plenty of quiet country lanes to walk and cycle around in the area including the Tarka trail, a walk designed to follow the areas featured in Henry Williamson's book. The local area has numerous traditional small towns where you can relax in a cafe and enjoy small independent shops. Crediton is a good example of this and is within a short drive.
Please view Bodgers Wood with care, the topography of woodland can be undulating and contain holes used by mammals so be aware to avoid slips, trips and falls. Part of the woodland is an old quarry and care should be taken exploring within the quarry.
Until the early 1900's nearby Coldridge was known as Coleridge and was mentioned in the Domesday Book of 1066 as Colrige thus suggesting that there has been a settlement here since at least Norman times. These versions of the name are believed to have originated from the meaning "ridge where charcoal is made" as a lot of the area was and still is wooded.
Particulars and plans were prepared by our local manager, Stuart Brooking.
The purchasers of the woodland will be asked to enter into a covenant to ensure the quiet and peaceful enjoyment of adjoining woodlands and meadows.
Price: £25,000 Freehold
Location: Coldridge, Near Crediton, Devon
Size: Nearly 1 ¾ acres for sale
Boundaries:
All boundaries are indicated with purple markings.
The southern boundary is indicated by a fence and old wood bank.
The western and eastern boundaries are indicated by a line of posts.
The northern boundary is along a quiet country lane.
Local manager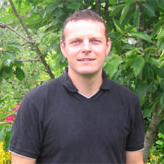 Stuart Brooking
07801 789215 or 01392 436229
stuart@woodlands.co.uk

Read more about Stuart.
How to find this woodland
This wood is no longer available. For more woods in the area, please see the regional page or contact our regional manager. To be notified as soon as new woods become available, please subscribe to our regional mailing lists, or subscribe to notifications in one of our apps for iPhone and Android.
Location
OS Landranger: OS No 191
Grid ref: SS 694 084
Nearest post code: EX17 6AR
Maps
See our map of the area below.
See our detailed map below.
Directions
- From Exeter take the A377 towards Barnstaple.
- Continue through Crediton, staying on the A377. After around 6 miles take the left turn onto the B3320 signposted to Winkleigh, Bideford and Torrington.
- If you are travelling from Barnstaple take the A377 towards Crediton and after about 26 miles, upon reaching Morchard Road take the right turn onto the B3220 signposted towards Winkleigh, Bideford and Torrington.
- From here the directions are the same from both directions. After about 3 miles turn right at Hobby Moor Cross, signposted to the village of Coldridge.
- Continue into the village, past Old Village Cross and turn right onto South View, heading north.
- Continue on this country lane, past a turn on your left to Brushford.
- Continue past a small industrial unit and Millallers House, both on the left.
- After half a mile look out for a 'woodlands for sale' sign on your left upon the double entrance gate. Park carefully outside these gates.
- The entrance to Bodgers Wood is just opposite these double gates, set back in the entrance to the quarry and defined by a ride stop with a 'Bodgers Wood' name sign on it.
- To access the shared picnic area by the river Taw continue downhill on the road from the woodland entrance and the gate will be on your left at the bottom of the hill, just before a bridge. The shared area goes up to the post and rail fence.
- Satnav/GPS note: the postcode EX17 6AR is for the point shown by the red dot on the location map.
Boundaries:
All boundaries are indicated with purple markings.
The southern boundary is indicated by a fence and old wood bank.
The western and eastern boundaries are indicated by a line of posts.
The northern boundary is along a quiet country lane.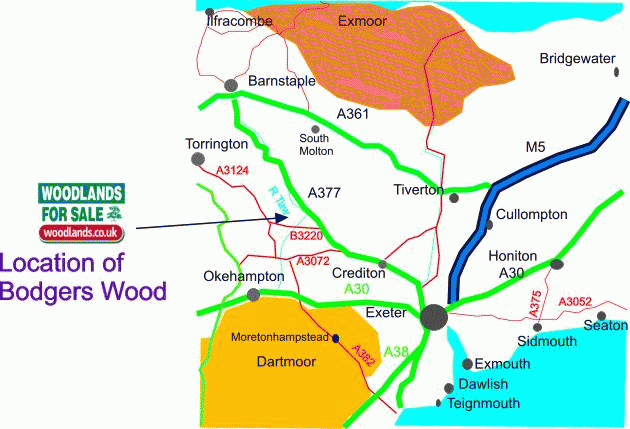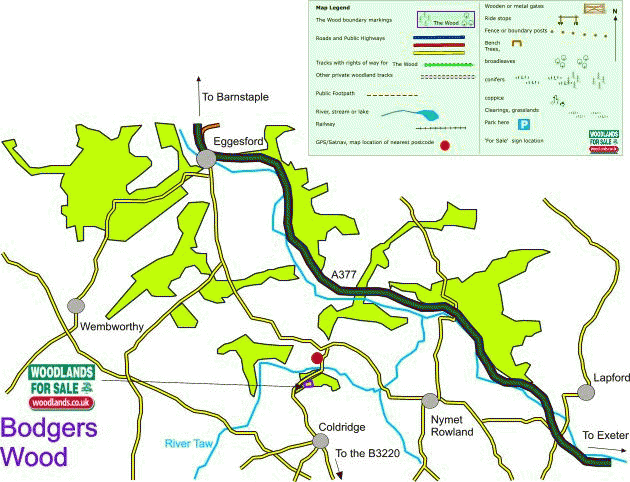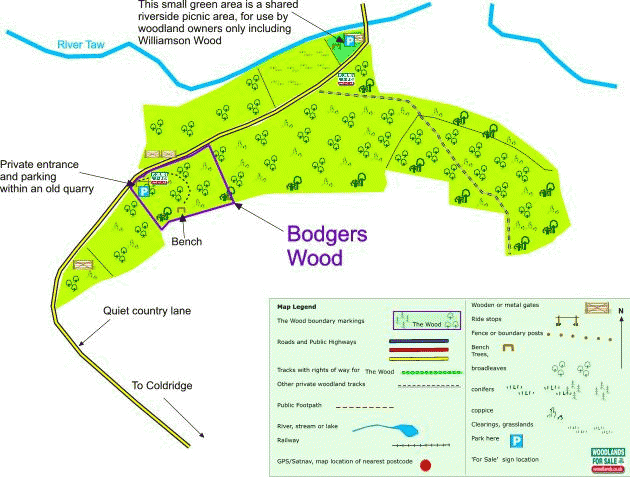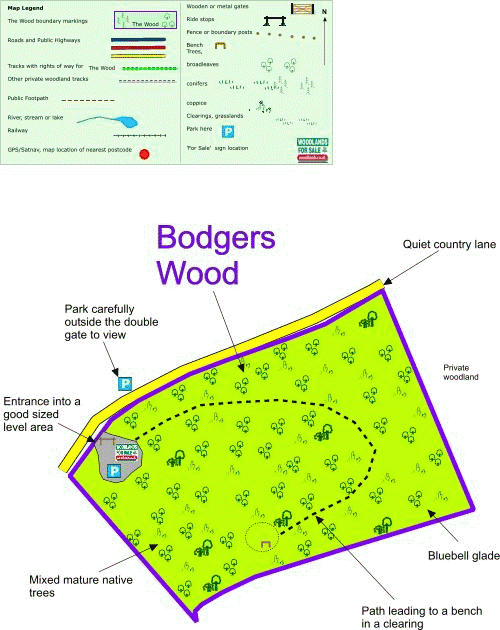 Email updates for this region
Our regional managers are often out working in our woodlands, so if you email an offer and want to be sure it has been received, please phone our manager on his or her mobile phone. The first offer at the stated price which is accepted, whether by phone or email, has priority.
Please take care when viewing as the great outdoors can contain unexpected hazards and woodlands are no exception. You should exercise common sense and caution, such as wearing appropriate footwear and avoiding visiting during high winds.
All woodlands are sold at a fixed price, and include free membership of the Small Woodland Owners Group and the Royal Forestry Society, as well as £300 towards paying for a course (or courses) to help with managing and enjoying your woodland.
These particulars are for guidance only and, though believed to be correct, do not form part of any contract. Woodland Investment Management Ltd hereby give notice under section 21 of the Estate Agents Act 1979 of their interest in the land being sold.